Enterprise Applications
The Lone Star College Enterprise Applications team delivers and supports mission-critical systems that enhance business processes, decision-making and compliance.
Enterprise Applications is comprised of the following major units:
Campus Solutions - Campus Solutions allows Lone Star College to manage all of their student services and business operations efficiently and effectively.This includes the modules of student records, academic advising, financial aid, student financials, admissions and recruitment.
Human Capital Management - HCM implements, maintains and supports Lone Star College core financial, HR/Payroll, and research administration systems including accounting, payables, fixed assets, financial reports, procurement, payroll, HR, benefits and proposal tracking.
Financials - Financials leverages best practices to achieve world-class finance processes, meet financial and statutory requirements, and efficiently delivers greater visibility into business-critical information.
Enterprise Portal – Enterprise Portal serves as the gateway for users to access personalized student, employee and faculty content. Portal encompasses all major units within Enterprise Applications to offer a rich, contemporary and intuitive user experience.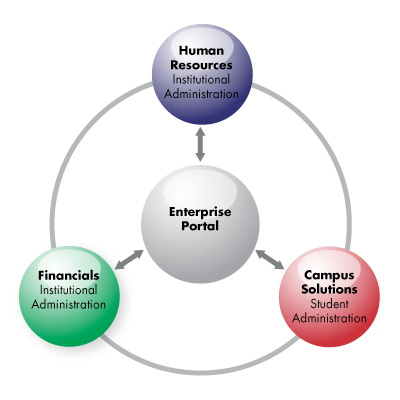 Service Request Categories
The graphic below illustrates how an OTS EA Service Request is maintained in two specific areas of OTS: Operations & Maintenance, and Governance.