LSC-Montgomery Engineering Design Graphics Technology Department
Engineering Design Graphics Technology

Course Syllabi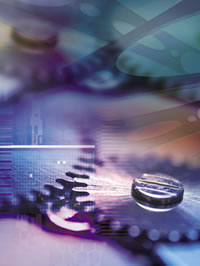 DFTG 1305 McClure, DFTG 1305 Spence: Technical Drafting
Introduction to the principles of drafting to include terminology and fundamentals, including size and shape descriptions, projection methods, geometric construction, sec¬tions, auxiliary views, and reproduction processes.
DFTG 1309: Basic Computer-Aided Drafting
An introduction to computer-aided drafting. Emphasis is placed on setup; creating and modifying geometry; storing and retrieving predefined shapes; placing, rotating, and scaling objects, adding text and dimensions, using layers, coordinate systems; and plot/print to scale.
DFTG 2319: Intermediate Computer-Aided Drafting
A continuation of practices and techniques used in basic computer-aided drafting emphasizing and use of prototype drawings, construction of pictorial drawings, construction of 3 dimensional drawings, interfacing 2-D and 3-D environments and extracting data. Creation of batched files, scripted files, customized program menus and extended attributes. Prerequisite: DFTG 1309 or Departmental approval.
DFTG 2321: Advanced Technologies in Architectural Design and Drafting
3 Credits. Use of architectural specific software to execute the elements required in designing standard architectural exhibits utilizing custom features to create walls, windows and specific design requirements for construction in residential/commercial and industrial architecture. Prerequisites: DFTG 1305 and DFTG 1309 or 2319.
Faculty & Staff