Current Students
|
Student Life
|
Clubs & Organizations
|
LSC-Montgomery Clubs
|
FOCUS (Followers of Christ United in Service)
Who We Are?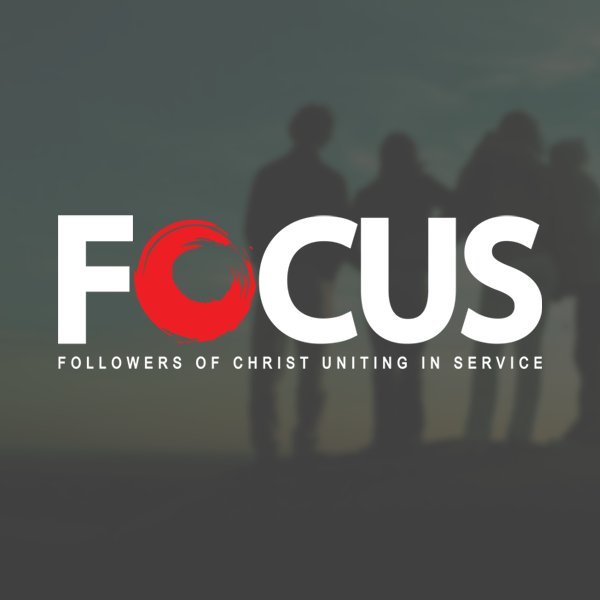 We are an interdenominational Christian fellowship group, open to all LSC-Montgomery students, that meets weekly for Bible study, prayer, fellowship, social events, and community service activities.
Be sure to check out our Facebook for information on big events, discussions, and more!

Meetings
Regular meetings will be held every Tuesday from 3-4 p.m. in A-102. Please note that meetings on 9/14 and 9/28 will be held in B-111. For all who are interested, bring a friend with you as well!

Events
September 7, 3-4 p.m. in A-102
First meeting of the semester, with pizza and soda. We'll also vote on t-shirt designs and officers for the year.
October 1, 7-9 p.m. in the Commons (Bldg. A)
It's a PARTY! Celebrate the new semester with food, fun and games. We'll also have music from two different venues. Rapper Jorge Hernandez will start the evening, and Wimberly Lane will close it out. We'll have door prizes from the college bookstore, Starbucks and Chuy's. Bring a friend!
October 27, 12-1 p.m., in front of Bldg. A
I SCREAM, YOU SCREAM, WE ALL SCREAM FOR ICE CREAM! Free ice cream sandwiches and cones for everyone who drops by the FOCUS table in front of Bldg. A.
November 12, 10 a.m.-3 p.m.
We will volunteer with 45 & Hope to feed the homeless people that live on the I-45 corridor. We will meet to prepare the food from 10 a.m. to noon, and then distribute the food from noon to 3 p.m.
December 7, 3-4 p.m., in A-102
Sponsor a child for Christmas and bring your gift, valued at a maximum of $25, to our regular weekly meeting on December 7th. On December 17th, we will deliver the gifts to the children's home.
For more information on any of these events, contact Advisor Cheri Barlow at 936.647.6955.

Officers
President- OPEN
Vice President- OPEN
Secretary- OPEN
Treasurer- OPEN
Student Advisor- Brittany Fajkus, 936.647.6954, insanelybliss@aol.com

Contact
For more information about FOCUS, please feel free to contact our advisor:
Cheri Barlow
Phone: 936.273.7370
E-mail: cheri.d.barlow@LoneStar.edu