Current Students
|
LSCS Locations
|
Campuses
|
LSC-CyFair Campus
|
LSC-CyFair First Year Communities
The first year of college can be overwhelming.
Are you nervous about the big change ahead? LSC-CyFair has the answer:
First Year Communities!
What are First Year Communities (FYCs)?
By pairing up our most popular first year courses, LSC-CyFair has created an opportunity for first time in college students to be in two classes with the same group of familiar faces. By taking two classes with the same people, you are more likely to build connections with your peers and be more comfortable in your environment.
Why should you enroll in an FYC?
Research shows that this type of opportunity leads to more study groups, greater accountability and better academic success! It is also just more fun to make the leap from high school to college with 20-30 other people who know what you are going through.
What courses are offered as FYCs for Fall 2013?
ENGL 0309-5L13
HUMD 0330-5L45
TTH
TTH
10:00am-11:50am
12:15pm-1:40pm
MATH 0308-5L53
ENGL 1301-5L19
MWF
MWF
9:50am-11:05am
11:20am-12:15pm
ENGL 1301-5L44
MATH 0310-5L45
TTH
TTH
8:35am-10:00am
10:30am-12:20pm
ENGL 1301-5L13
HIST 1301-5L30
MWF
MWF
9:40am-10:35am
10:45am-11:40am
ENGL 1301-5L56
GOVT 2305-5L34
TTH
TTH
12:15pm-1:40pm
1:50pm-3:15pm
HIST 1301-5L46
PSYC 2301-5L21
TTH
TTH
11:45am-1:10pm
1:20pm-2:45pm
MATH 1314-5L26
HIST 1301-5L42
TTH
TTH
8:35am-10:00am
10:10am-11:35am
HIST 1301-5L40
SOCI 1301-5L16
TTH
TTH
9:05am-10:30am
10:40am-12:05pm
ACCUPLACER Test Review Sessions
Need to take the ACCUPLACER test? Prepare first!
Review sessions for MATH/READING/WRITING portion of the ACCUPLACER:
| | |
| --- | --- |
| Date | Time |
| May 21 | 6:00 p.m. - 8:00 p.m. |
| May 23 | 10:00 a.m. - 12:00 p.m. |
| May 28 | 6:00 p.m. - 8:00 p.m. |
| May 30 | 10:00 a.m. - 12:00 p.m. |
Review sessions will be held in the Academic Success Center.
All MATH review sessions will be held in LRNC 205.
All READING/WRITING review sessions will be held in LRNC 203.
For more information visit: LoneStar.edu/learning-cyfair.
Contacts and Information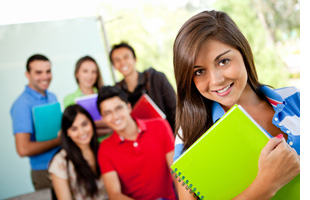 Not a first time college student but think this sounds interesting? Consider applying to be a Peer Leader for First Year Communities!
Do you have more questions? Would you like to talk to an LSC employee about this exciting opportunity? Contact us by e-mail at CyFairFYC@lonestar.edu. Also check out the Academic Success Center for additional support in your courses!