General Guidelines
Academic classes, recreational sports tournaments, and community education programs have priority in all areas of the facilities.
A college photo ID or community membership card is required for all individuals who use the facility. Memberships for student's and, faculty/staff family and individual memberships may be obtained through the Recreational Sports Office, HPE-106.
Recreational Sports staff will be responsible for maintaining a safe environment in all facilities during open recreation hours. All workers have been trained to handle emergencies, answer questions, report complaints and solve routine problems.
All students, faculty and staff must abide by all policies established for the use of the facilities. Participants are expected to be responsible, courteous and respectful of other participants and staff. Failure to comply with the rules and regulations of the facility may cause a user to lose program privileges.
Proper dress is required at all times. Gym shoes must be worn by all participants. clothing that is not worn during activity such as sweats, jackets and/or hats are not allowed in the activity areas. Lockers are provided in dressing rooms to store all personal belongings.
Clothing with exposed rivets or zippers are not allowed.
A shirt must be worn at all times.
Any jewelry worn must be that which does not pose a danger to self or other participants. Staff members have the authority to instruct participants to remove any jewelry that is perceived as dangerous.
Physical or verbal abuse will not be tolerated.
No food or drinks will be allowed in activity areas.
The use of tobacco, alcohol or drugs in any form is prohibited in all areas.
Gum chewing is not allowed in any activity area.
No dunking or hanging on rims allowed.
All injuries must be reported to staff immediately. An accident report will be filled out and a determination will be made as to further care or assistance.
LSC-North Harris is not responsible for injuries or accidents that may occur during recreation hours or participation in other recreational activities sponsored by the department.
No children are allowed unless they are a part of a membership and only during youth hours posted.
Weight Room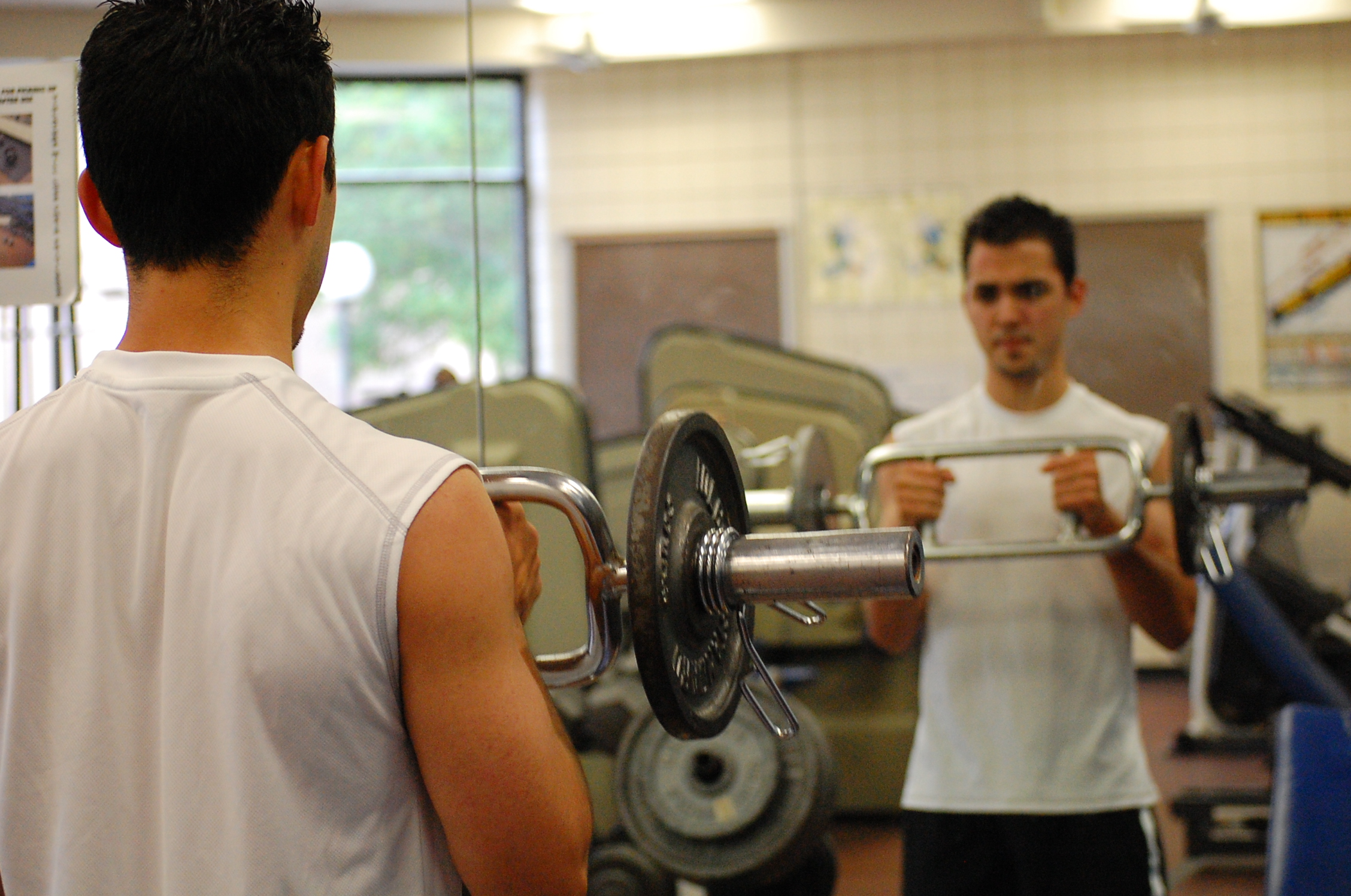 There are high risk factors that are associated with improper practices in the weight room area. For this reason, the following regulations must be used:
All participants must wear full T-shirts. No sleeveless t's, sports bras or tank tops. NO EXCEPTIONS!
Blue jeans and clothing with zippers are not allowed.
Spotters are mandatory for all lifts using squat, incline, or bench press racks.
All weights must be re-racked after use.
Belts are not to be worn.
Bike room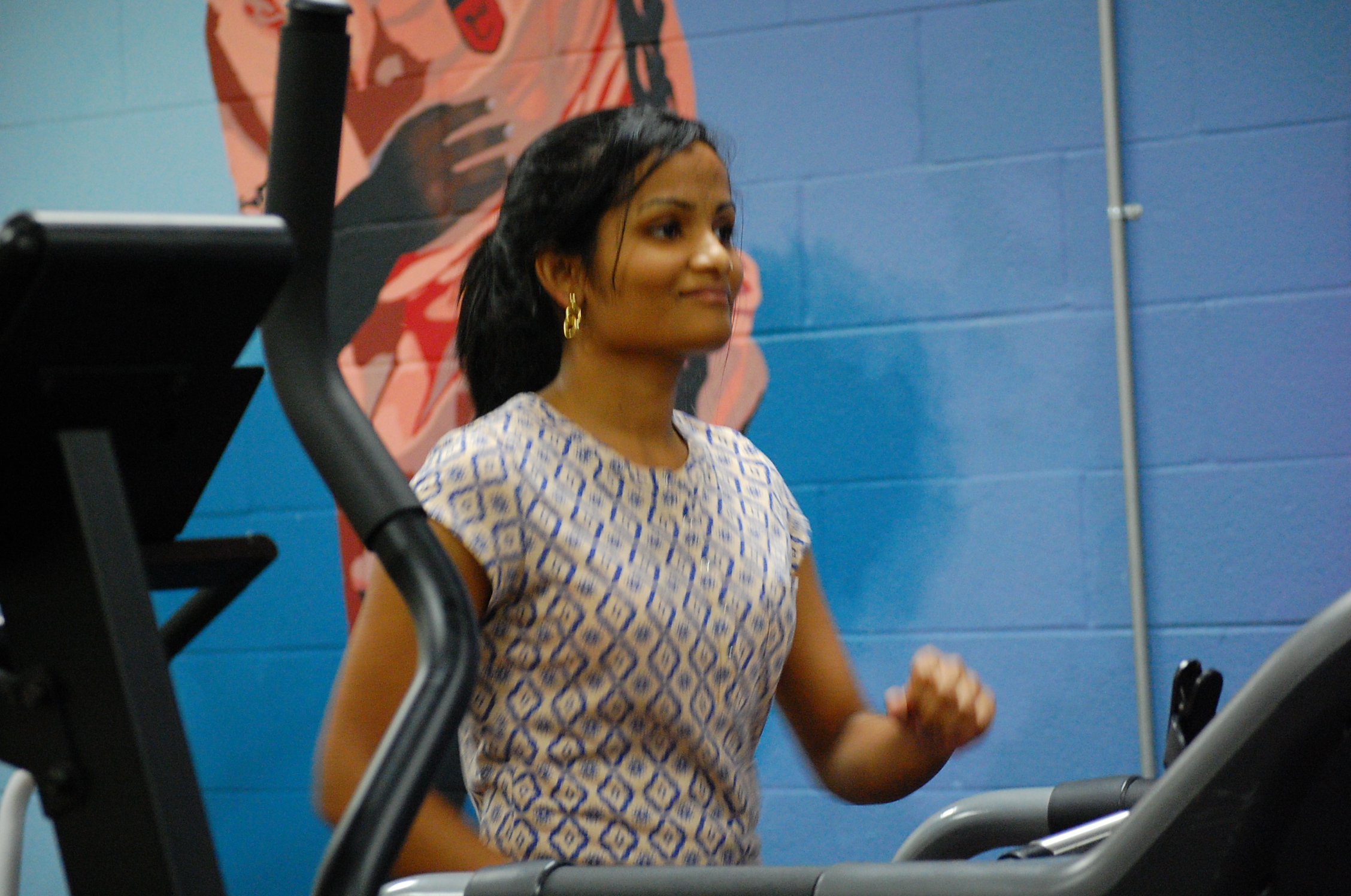 Equipped with exercise cycles, test cycles, recumbent cycle, free weights, treadmills and ellipticals
Racquetball Courts

Due to the limited amount of courts, a reservation procedure will be in effect in the event of overcrowding. Court reservations can be made up to 24 hours in advance for use. Reservations may be made by calling the Recreational Sports Office at 281-618- 5659 or stopping by HPE-106. All individuals must show a facility pass to secure a court.

*Protective eye guards are MANDATORY!
Sport fields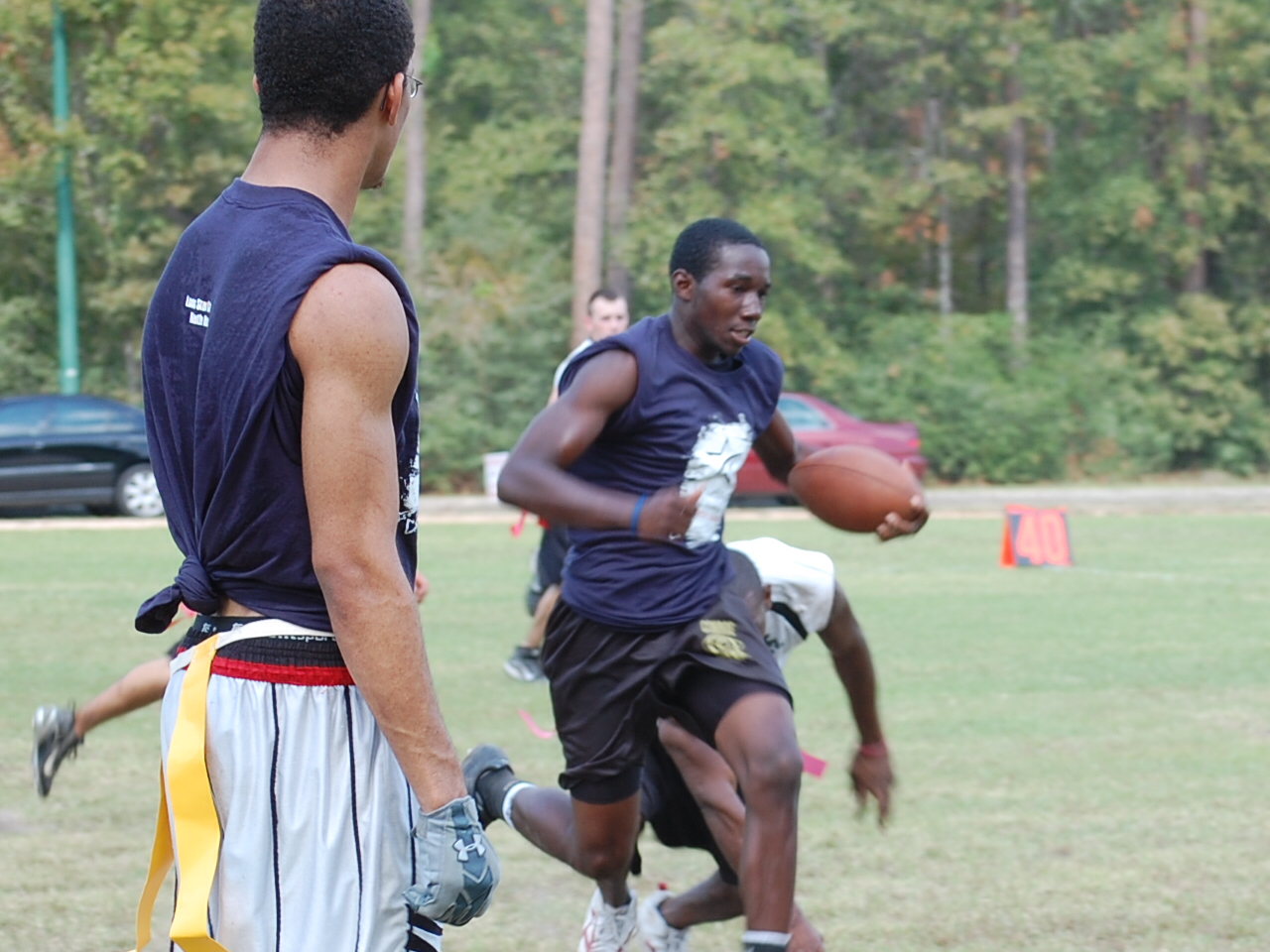 These fields are for multi-purpose use including soccer, softball and flag football. Reservations may be made by contacting the Department of Recreational Sports Office. Academic classes and recreational sports activities have priority on all sports facilities.

Policies:
Fields should be used for sports and free play
Fields are for College and Community use
The Department of Recreational Sports reserves the right to cancel play in inclement weather or any situation which jeopardizes the safety of individuals or field care.
Vehicles, including motorcycles are not permitted on the fields
Cleanup of fields, sidelines, and immediate parking area is required after use.
Any medical emergencies or medical problems should be reported immediately to the campus police. An incident report must be completed.
The collection of admission fees or the sale of any item is prohibited
The use of the gymnasium, racquetball courts, classrooms and all other recreational facilities must be approved by the Vice President of Administrative Services. Rental fees will be calculated and permission granted on an individual basis. Lone Star College-North Harris reserves the right to refuse any organization or individual from using its facilities.