Hurricane Harvey Relief Assistance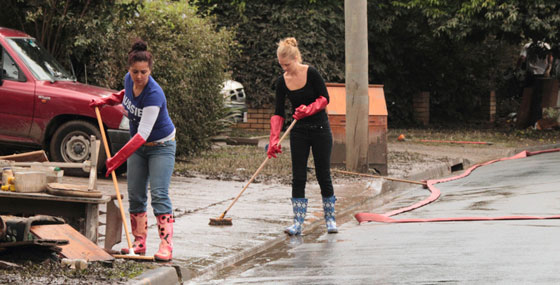 Apply for Assistance
Lone Star College, in partnership with Lone Star College Foundation, is providing financial support to our full-time employees who have suffered losses due to Hurricane Harvey. This is not intended to replace insurance coverage or FEMA funds for which you may be eligible.
Please complete the form on the link below to request funding. This is a one-time allocation and priority will be given to those with documented home or auto damage. We cannot guarantee that all requests will be funded. We hope this helps to lift some of the burden as you recover.
Amount requested: Not to exceed $1,000 for employees and $500 for students. Please note that $1,000 would be for extraordinary circumstances. Most grants will be for less. The application period for Harvey assistance ended on Friday, September 15 at 5pm.
Workforce Students (Certificate & AAS)
Workforce students earning certificates and Associate of Applied Science (AAS) degrees in certain programs may be eligible to receive assistance for textbook or other course supplies. Click link below to read eligibility requirements and apply for assistance.
Federal & State Resources
Students or employees with damage to their homes or in need of shelter, food, or other social services can utilize the information below.
Employees or students in need of FEMA assistance can register at the above link. FEMA encourages all individuals to have the following information ready upon registration:
Social Security Number
Insurance Information
A Contact Number
Direct Deposit Information for Electronic Funds
Agency
Phone
FEMA
–
211 Texas
Call 2-1-1 for information and resources related to the recent flooding. United Way's trained HELPLINE specialists are answering calls 24/7 to provide information and referrals to storm-related resources drawn from a comprehensive database of social services.
2-1-1
Red Cross
1-800-Red Cross
Legal Services (Lone Star Legal Aid)
(800) 504-7030
Harris County Resources
Montgomery County Resources
Waller County
Agency
Phone
Waller County Harvey Information
Residents of Waller County that suffered damage to their homes or businesses are encouraged to complete the damage survey within this site
1-800-901-4412
Make A Donation
The Lone Star College Foundation has created a fund to assist student and full-time employee flood victims.