The Honors College at LSC-University Park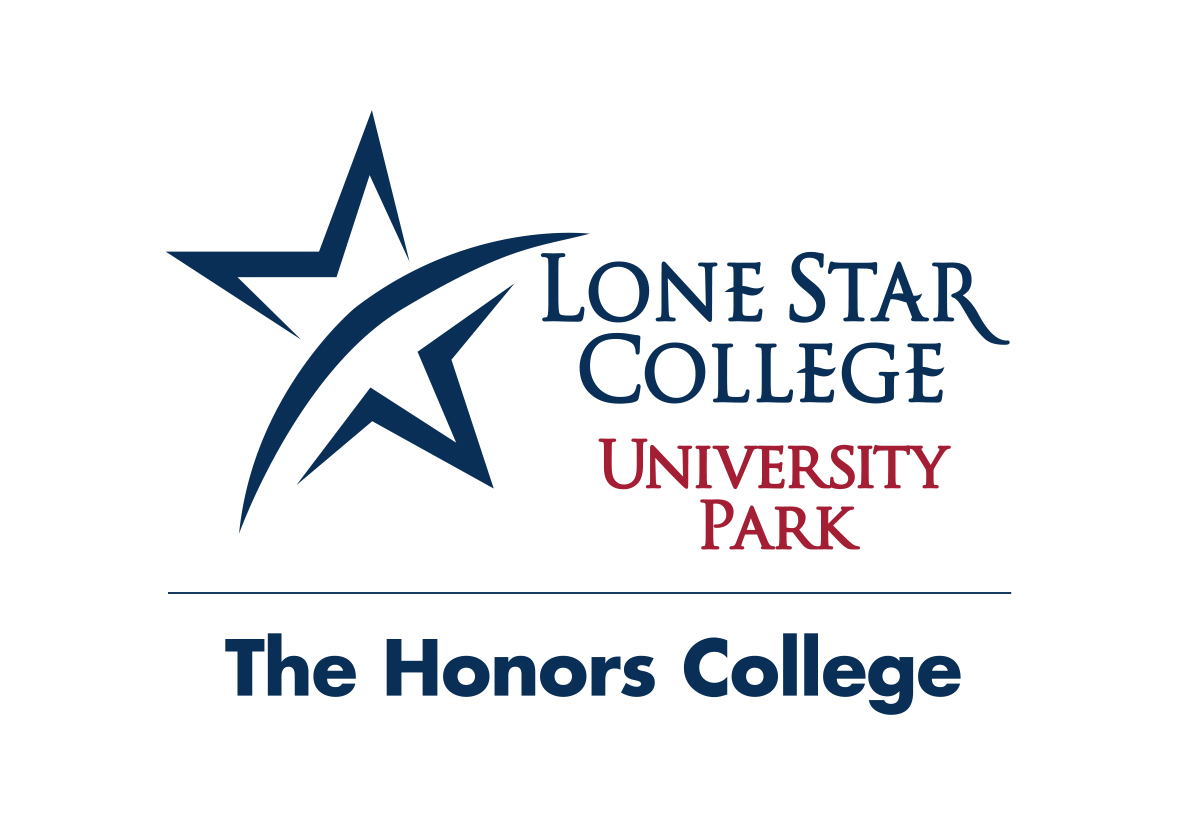 About The Honors College
The LSC-University Park Honors College is an academic program designed for high-achieving students seeking to improve their college transcripts and transferability with challenging coursework provided across all disciplines. Students will be required to employ critical thinking skills to complete expanded research projects and participate in Honors-related activities and events aimed towards developing leadership. Honors students enjoy the freedom to work independently and collaboratively with faculty who encourage lively, engaging discourse and challenging activities inside and outside the classroom.
Honors credit is earned through various Honors sections. Honors credit is also earned through contracts in classes with a coordinator who is committed to an open-ended approach to learning. Students are encouraged to contribute extensively and creatively through small group interaction, seminars, laboratories, oral reports, special research projects, informal discussion, and both individual and group projects.
Honors Mission:
The mission of the LSC-University Park Honors Program is to enhance existing programs and to reaffirm the College's commitment to excellence by identifying, recruiting, and challenging motivated students, providing enrichment and flexibility to develop full student potential, and to offer faculty the opportunity for renewal and innovation.
Opportunities for ALL Honors students
Scholarship opportunities
Special designation on transcripts
Pursuit of published research
Outstanding faculty mentors
Participation at local and regional conferences
Exclusive field trips, events and guest speakers
Travel opportunities
What's in it for me?
Four Graduation Distinctions are offered
Graduate with Honors in Research – Completion of 9 Honors credits, 3.50 GPA
Graduate with High Honors in Research – Completion of 15 Honors credits, 3.50 GPA
Graduate with Highest Honors in Research – Completion of 21 Honors credits, 3.50 GPA
Honors Scholar – Completion of Honors Scholar contract (includes 25 hours of internship); 3.50 GPA. The Honors Scholar Contract may only be attempted after successful completion of 9 honors credits OR after successful completion of 6 honors credits with concurrent enrollment in an additional 3 or more honors credits
For the Business/Technology Student
Being an Honors Program student also benefits the technical student. Prospective employers look more carefully at and give extra consideration and time to job applicants with Honors designations on their transcript. This indicates to them a student who is willing to accept a challenge, set goals and follow through on projects.
Activities
You are invited to take a look at our Calendar of Events to find out what is going on with the program and with the Honors Student Organization. All the activities sponsored by any of these will be promptly posted here.
Student Evaluations
Students are asked to give feedback on the Honors program each semester. At the end of the semester students are asked to evaluate both the Honors mentor and the Honors Program in writing. These evaluations are the source of student feedback that helps shape the future of the Honors Program
Need More Information?
If you need more information or if you have any comments or suggestions about the program or any particular Honors contract, contact Brian Kyser at 281.401.5320 or Lauren Rose at 281.401.5321, or by email at UPHonors@LoneStar.edu.You may also contact any member of the Honors Faculty, the Honors Council or the Honors Student Organization.