Expanding Horizons Conference
Keynote Speaker: Michael Segal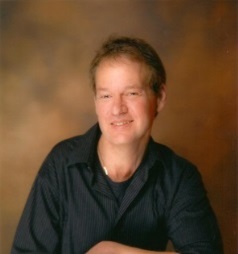 In 1981, Michael Segal was a promising pre-med student at the University of Texas at Austin. Unfortunately, being at the wrong place at the wrong time dramatically altered his life's dream.
Mike and his girlfriend stopped at a convenience store to get some gas after a late night study session. He walked inside and found himself in the midst of an armed robbery. He was immediately escorted into the freezer, assaulted and then mercilessly shot execution-style, in the back of the head. The perpetrators believed that they had eliminated the sole witness for their crime, but Mike Segal survived. What they did kill was the promising career of a future surgeon. Still, they did not kill the spirit and determination of a man with a caring heart.
Mike went on to shock the entire medical community when he learned to feed himself, walk, and talk again. Even more amazing, after years of therapy he returned to the University of Texas, graduating Phi Beta Kappa, then went on to finish graduate school. Until recently Mike worked at a leading Houston trauma hospital where he helped patients and families cope with tragedies. This is the hospital where Congresswoman Giffords received her rehabilitation and Michael had the opportunity to meet with her to share his similar story & his compelling message of hope. Congresswoman Giffords was so taken by Mike that she included him in her upcoming book.
Michael has devoted his life to showing that lives can be changed through hard work and positive thinking. His presentation will leave you full of hope and challenge you as you work with students with disabilities.
Plenary Session: How to Ensure the Law Won't Come Knocking?
Speaker: Amy Benya
Disability Laws are dynamic and in a constant state of fluctuation. Understanding disability laws, the rights of students with disabilities to receive proper accommodations, and how the Department of Education's Office of Civil Rights enforces these rights is of paramount importance to avoid investigations, charges and lawsuits.
Participants will gain insight and information regarding applicable disability laws, including the Americans with Disabilities Act, the Americans with Disabilities Act as Amended, Section 504 of the Rehabilitation Act, relevant case law, and Office of Civil Rights Decisions. With a brief understanding of the law participants will then be able to apply the strategies and advice offered to make sure students receive necessary reasonable accommodations and keep their institution in compliance and to avoid public investigations and lawsuits.
Federal law requires that no (otherwise) qualified person with a disability shall be denied a benefit or opportunity or be excluded from participation solely on the basis of that disability. However, students' rights to reasonable accommodations commence even before a student enrolls in an institution of higher education. When exploring compliance under the law, it is not uncommon to focus on the issue of documentation of disability — "if he/she has a disability, then we will provide accommodation." In fact, the documentation of disability and of the need for accommodation is only the first step in the process of receiving accommodation. The question of whether an accommodation is necessary for an institution of higher education (i.e., should be provided) may not hinge on whether or not the person has a disability, but rather on whether or not the accommodation needed is reasonable. The next step is to then ensure that the reasonable accommodation is adequately implemented.
Disability personnel, administrators and staff need to be aware of student rights, necessary accommodations and how to ensure student accommodations are implemented in order to avoid investigations, charges and lawsuits. The programs will provide attendees with a brief overview of applicable disability laws, proper and improper accommodations, an analysis of cases and Office of Civil rights investigations regarding failure to accommodate and then strategies and techniques to ensure compliance.
Lodging
*State/Government rate quoted as of 4/22/2014, and all are plus tax
Restaurants
Medical
Animal Services
Wheelchair Repair
Taxi Service
Hearing Aid Services