Call for Papers/Proposals
13th Annual
International Education Conference 2016
Friday, April 22, 2016 (Earth Day)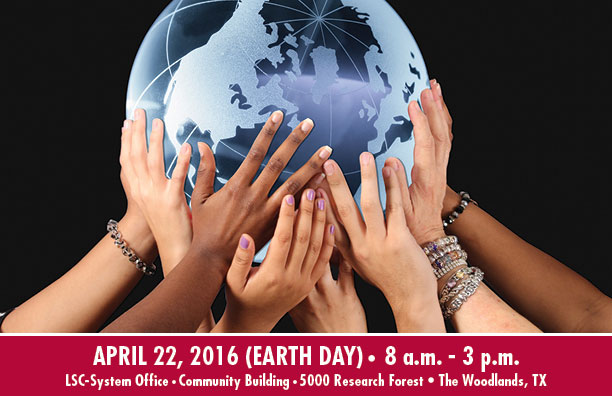 THEME:
The Global Environment:
It's in Your Hands
HOSTED BY:
Lone Star College – Montgomery

LOCATION:

Lone Star College - System Office
Community Building
5000 Research Forest Drive
The Woodlands, TX 77381

DEADLINE:
February 15, 2016
NOTIFICATION OF ACCEPTANCE
March 1, 2016
Topics must address international aspects related to the theme: environmental concerns, research and solutions such as, but not limited to climate chnage, population shifts, natural disasters, bio-technology, GMOs, conservation and contamination of natural resources, fossil fuels, renewable energy, epidemics, environmental innovations, species' hapitats, famine, shifting waterways, sound pollution, ocean health, invasive or endangered species, collapse of bee colonies, environmental art and design, music, dance, and languages.
You are invited to participate in an international conversation by sharing your expertise and insights on topics of world interest and concern related to the theme.
Breakout sessions are typically allotted 45 minutes for the presentation and questions. These sessions take place in mediated rooms although the use of media is not required.
The deadline for submission of Call for Papers has been extended from February 1 to February 15, 2016!