International Education Conference
13th Annual
International Education Conference 2016
Notice: The conference will take place as scheduled.

Conference Registration
Online registration is now closed
Registration at the door on the day of the conference will be $45 for faculty, staff and community and $30 for students, as long as there is space available. (A minimum credit card processing fee will also be applied.)
Check-in begins at 7:30 a.m.
Registration is required to attend the conference
Business attire
If you have questions please email IEC-R@lonestar.edu
Thank you to the World Affairs Council of Houston for sponsoring the 2016 IEC Luncheon Keynote Speaker: Rear Admiral Jonathan White, U.S. Navy.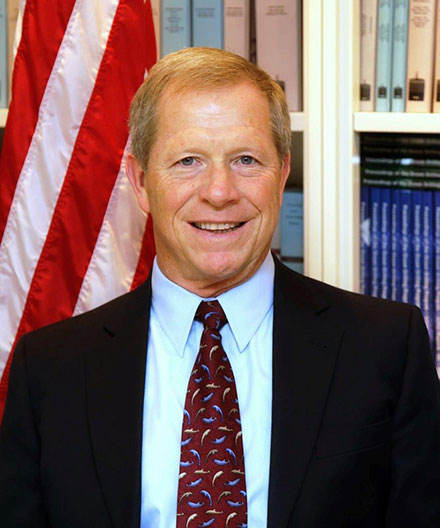 Luncheon Keynote Speaker:
Rear Admiral Jonathan White, U.S. Navy
Presentation Title - "The Arctic: Challenges and Opportunities"
Admiral Jon White joined the Consortium for Ocean Leadership in September 2015 and was instated as president and CEO in January 2016. Prior to this he had a distinguished 32-year career in the U.S. Navy and retired at the rank of Rear Admiral.
Admiral White's passion for the ocean and science began at a very early age as he grew up near Florida's Gulf coast. He earned a Bachelor of Science degree in Oceanographic Technology from the Florida Institute of Technology in 1981 and holds a master's degree in Meteorology and Oceanography from the U.S. Naval Postgraduate School. After working at sea as a civilian oceanographer on board a seismic survey vessel, he was commissioned through Navy Officer Candidate School in 1983, and served as a surface warfare officer for four years.
Admiral White joined the Navy's Oceanography Community in 1987, and had numerous operational assignments at sea and ashore. Admiral White commanded the Naval Training Meteorology and Oceanography Facility, Pensacola, Florida, and was the 50th superintendent of the United States Naval Observatory in Washington, D.C..
Admiral White was selected as a flag officer and honorary chief petty officer in 2009 and served as Commander, Naval Meteorology and Oceanography Command at Stennis Space Center, Mississippi. He was promoted to the rank of rear admiral (upper half) in August 2012 as he assumed his duties as the Oceanographer and Navigator of the Navy, which included duties as director of Navy's Task Force Climate Change, and Navy deputy to the National Oceanic and Atmospheric Administration.
Admiral White earned numerous personal and unit awards throughout his career, which are all a tribute to the Sailors, Marines, Airmen, Soldiers, Coast Guardsmen, and civilians with whom he served.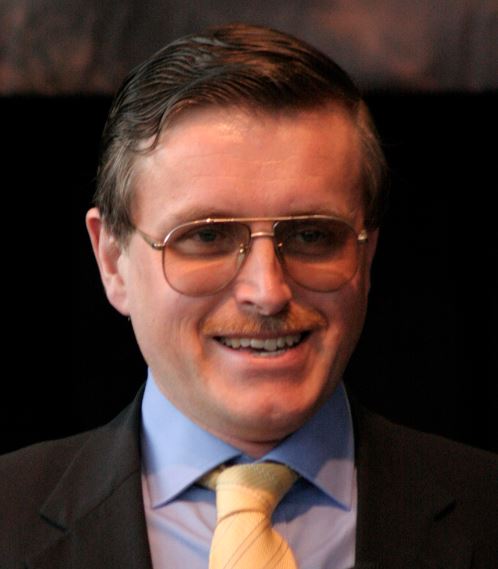 Opening Keynote Speaker:
Dr. Dirk Van Tuerenhout, Curator, Museum of Natural Science- Houston
Presentation Title: "Prehistoric Amazonia"
A native of Belgium, Dirk Van Tuerenhout grew up in Mechelen, a city in Flanders with a past going back well into prehistoric times. He got interested in history and archaeology because of a sixth grade teacher. He pursued this interest in secondary school when he took courses in ancient Greek and Latin. He attended the Catholic University of Louvain, receiving degrees in Ancient history and Archaeology. This required writing master theses on the early history of Hellenistic Egypt, as well as on the archaeology of one of the largest sites in the New World, the Precolumbian city of Teotihuacan.
While he attended university in Belgium, the US embassy in Brussels convened a meeting on post graduate studies in the US. Because of this, he applied to various universities with strong programs in precolumbian archaeology and was fortunate enough to be accepted by Tulane University in New Orleans. While at Tulane, he worked at the Tulane University jazz archive, meeting musicians who had played with jazz legends like Armstrong. He also noted with "amazement" that the number of "accidental trips to New Orleans" by friends and acquaintances seemed to coincide quite often with events such as Mardi Gras and Jazz Fest.
The anthropology department at Tulane provided a strong four field education, offering courses in archaeology, linguistics and physical and cultural anthropology. Through the Middle American Research Institute, he was able to participate in excavations in Belize, and later in Guatemala. While working on the project in Guatemala, he also met his wife, a native Texan and fellow archaeologist. She was his boss then. She still is.
He graduated from Tulane with an MA and Ph.D. in anthropology. Employment opportunities took him up north to Pennsylvania, where he taught at Shippensburg University in the central portion of the state. When he learned about an opening for an anthropology curator at the Houston Museum of Natural Science, he applied. He has been working in Houston "since the last century," May 1999 to be exact. At the museum, he is involved in maintaining and expanding the anthropology holdings, organizing temporary exhibits and interfacing with the general public (occasionally dealing with identification requests of dinosaur bones as well…). He has written a book on Aztec culture and has curated various exhibits, including an exhibit on Ethiopia (featuring the original Lucy fossil) and an exhibit on the Maya (organized in 2012, when the word was supposed to end). The latest exhibit he worked on was Virgen de Guadalupe: Empress of the Americas. This opened on December 11, 2015. For the last thirteen summers, he has taught an introductory anthropology course at the University of Houston Clear Lake Campus.
He lives in Houston with his wife Rosalinda and daughter Sara, the latter of whom cannot get enough of the museum's dinosaurs and snakes. A beagle and three cats complete the menagerie.
Recycled Materials Art Contest
In conjunction with the 13th Annual International Education Conference, we invite students to submit original artwork for a juried 1-day pop-up show on Friday, April 22, 2016 at the Lone Star College System Office.
Entries should pertain to the conference theme: "The Global Environment: It Is in Your Hands."
The 10 finalists will have work on display at the conference, and the top 3 will receive prizes worth $50-100 each.
Click here for details and to submit your Art Contest entry.