LSC-Kingwood Interior Design Department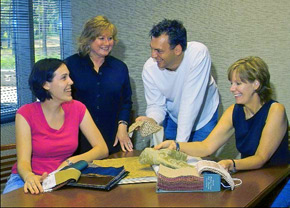 As today's residential and commercial environments become more complex, trained interior designers are increasingly in demand. Architectural firms, design studios, and corporations hire interior designers to perform a variety of tasks including space planning, lighting design, drafting, and finish and furniture specifications. To succeed, students need good communication skills and an interest in art, as well as the ability to analyze problems, pay attention to details, and relate to all types of people.
Watch the Interior Design Department Video.
Student Portfolios
See our Student Portfolios.
LSC-Kingwood Fine Arts Scholarship