International Programs (IP)
Mission
The Office of International Programs is the bridge for many endeavors, whether it be international exploration for American students led by faculty, service learning initiated by students, internationalizing the curricula, faculty exchanges, or collaborative partnerships with international governments or universities abroad.
Vision
The Office of International Programs excels at providing innovative initiatives, best practices and supportive services for the comprehensive internationalization of all Lone Star College campuses – students, faculty, administrators and the community.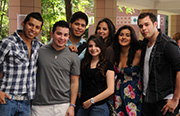 Lone Star College  is committed to providing quality and friendly services to all international students enrolled at our campuses. If you are considering becoming a new student or are transferring from a U.S. college or university, visit our Future Students section to become familiar with all requirements.
Each campus has an Designated School Official/International Student Advisor. This person is your primary resource on questions about admissions, academics, maintaining status, medical insurance and other advising needs.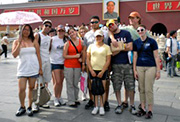 Lone Star College is proud to offer Study Abroad opportunities to students who are interested in studying abroad. Study abroad programs are available for students who are interested in studying in different countries around the globe.
International Centers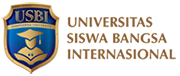 Lone Star College and Universitas Siswa Bangsa Internasional have established the first accredited U.S. Associate Degree program offered in Indonesia. USBI offers a two-year U.S. Associate's degree program at its campus in Pancoran, South Jakarta.
All USBI courses are designed to meet industry needs through the oversight of industry advisory boards. Curriculum focuses on experiential learning, with most degree programs requiring an internship. Additionally, all students are required to take courses in leadership, entrepreneurship, and social responsibility.
International Programs
For employees only, IP is on the intranet too!
Contact Information
International Programs
20515 SH 249
Houston, TX 77070
Phone: (281) 290-2879

Summer office hours begin the week of June 1-5, 2015 and extend through the week of August 3-7, 2015. 
Summer office hours are 7:30 a.m. to 5:00 p.m. Central Daylight Time (CDT), Monday through Thursday.  The office will be closed each Friday during the summer.
Comments
Click on the Question Topic below to locate the appropriate website.  Review the information provided on the website before your submit your inquiry.
If you are unable to locate an answer to your question after reviewing the website information, complete this form, and submit your question for further assistance.