Intercultural Student Organization (ISO)
Mission Statement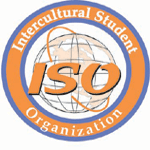 Intercultural Student Organization promotes diversity and multicultural understanding at Lone Star College and in the community. Membership in this organization is open to all Lone Star College-Kingwood students regardless of their ethnicity.
Meeting Dates
All meetings are in CLB 101 at 12:30pm.
Tue, Oct 20th

Tue, Dec 1st
ESOL & ISO Club Activities
Halloween
Thu, Oct 29th, CLB 101, 12:30-1:20 pm
Ethnic Dinner
Mon, Nov 16th, SCC, 6:00-9:00 pm
Spring 2015 ISO Officers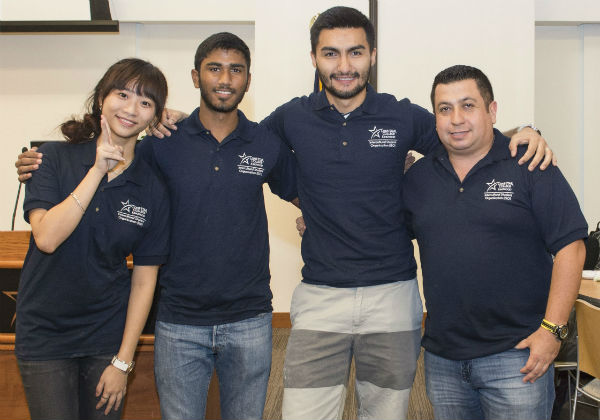 Hong Zhang (Sunny), President, China
I would like to continue my education to get a my masters degree. I am interested in learning other languages. Currently, I am learning Spanish, and I am pursing a career in International Relations. I joined this organization because I want to be involved with different cultures. This is a great opportiunity to learn different languages. My personal goal is to get "A's" in all my classes. My goal for this semester is to bring more students to the ISO Club meetings and create more interesting, fun, and meaningful activities for the members. My hobbies outside the school are watching movies, playing with my dog, and practicing Spanish. Our club is for people from all countries, and this will give members a chance to get to know each other. I will promote different kinds of games to make the meetings fun.
Carlos Melo, Vice-President, Colombia
It's a fun organization where you can meet people from different countries My personal goals are to pass my classes, and my goals for the organization are to make it more popular and fun. I am interested in an interior design career. I particularly enjoy playing soccer and football, and my favorite hobby is playing the piano. In my country, I graduated from from a music school. I am currently working at the airport with the airlines, and I can see a lot doors opening for me.
Jhonnatan Reyes, Treasurer, Colombia
I am from Colombia, and I am 22 years old. I am married, and I have been in United States for  three months. I graduated in business in 2014. I am very social and enjoy talking with people. I want to support this club with many creative ideas. Also, I want to contribute my knowledge in business to help organize the club's budget. I want to share my culture with the members, and I want the them to learn from each other's cultures. My career interest is to finish  the ESOL Program and  then start an MBA. My hobbies include going to the gym and reading news. We always have to give the best  of us in every action, in every word, so simply be the best. Best wishes.
Tristan Sankar, Public Relations, Trinidad & Tobago
I am from Trinidad & Tobago, the last island in the Caribbean chain before Venezuela. I always dreamed of coming to America to further my education and learn more about the different cultures of such a cosmopolitan country. My personal goals for this semester are to finish the semester with a 4.0 GPA, make new friends, and have new experiences. In addition, I want to help organize the meetings and publicize the cultures of our members, and incorporate my Caribbean culture to the college campus.
Jan Rodgriguez, Historian, Venezuela
Advisors
For more information, contact:
Staff Assistant
Angela M. Reyna
Email: Angela.M.Reyna@lonestar.edu
Phone: 281.312.1792
Office: CLB 111