Intercultural Student Organization (ISO)
Mission Statement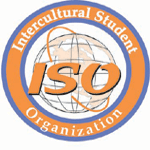 Intercultural Student Organization promotes diversity and multicultural understanding at Lone Star College and in the community. Membership in this organization is open to all Lone Star College-Kingwood students regardless of their ethnicity.
Advisors
For more information, contact:
Dr. Masoud Shafiei
E-mail: shafieim@lonestar.edu
Phone: 281.312.1578
Office: CLB 113

Ita Jervis
Email: Ita.Jervis@lonestar.edu
Phone: 281.312.1536
Office: SCC
Meeting Dates

Events & Activities

Fall 2014

Tuesday, September 2
Thursday, September 11: Officer Elections
Thursday, October 2
Thursday, October 23
Thursday, November 6
Thursday, November 20
Thursday, December 4

Spring 2015

Thursday, January 15
Thursday, January 29
Tuesday, February 24
Thursday, March 19
Tuesday, April 7
Thursday, April 23

*All meetings 12:30-1:30pm in CLB 101

Fall 2014

Movie Night: Thursday, October 23, 6-9pm, CLA 113
Halloween Party: Thursday, October 30, 6-9 pm, PAC 125
Heart Walk: Saturday, November 8, 9-12
Cultural Exhibits, Tuesday, November 18, 11-2 pm, (Place TBA)
Holidays Gift Exchange, Thursday, December 4, 12:30-1:20, PAC 125

Spring 2015

Valentine's Day: Thursday, February 12, 12:30-1:20, PAC 125
Spring Festival: Thursday, March 19, 12:30-1:20, SCC Patio
ISO Officers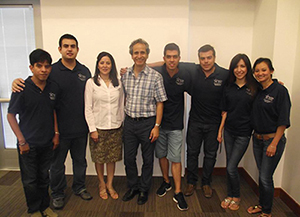 Treasurer - Mayrani Correa, Mexico
Rodrigo Garza, President
I was born in Monterrey, Mexico. I am 19 years old. Now I am taking my basic classes, and my major is engineering. I like everything related to technology, and I'd like to become an engineer. I enjoy listening to music and going out with friends. I joined the ISO club because I am interested in learing about different cultures and making new friends. I am planning on doing lots of fun activities for the club and the school. The ISO club offers a great experience, and you will meet new people from all over the world.
Daniel Camacho, Vice-President
I'm 22 years old. I'm from Colombia. I studied culinary in Colombia and came to the U.S. to learn English, but I am also interested in Business Administration. Outside of school I enjoying cooking and sports. I joined the ISO club to interact with new people. Ibelieve it's a great opportunity to do something different, interact with others, make new friends and seek new opportunites.
Jose Peña - Public Relations
I am 25 years old and love meeting new people. I love my family, and I enjoy having new experiences. I write poetry and consider myself a good salesman. I've learned to value people more than money which is why I have more friends than money. The ISO Club is a great way to meet new people, share your interests and ideas and is good to have on your résumé. My golas for the ISO club are to increase awareness in order for others to join our club and keep it as fun and interesting as possible. I am thinking of either majoring in business administration, public relations or economics.
Karen Trejo - Historian
I came to the USA some years ago and this is my second semester in college. I finished high school in my country, and I started studying here. I joined the ISO club because of other cultures I get to interact with. My goals for school are to pass my classes and improve my English skills. My goals for the club are to get more people to join it and make sure it's fun!