Intercultural Student Organization (ISO)
Mission Statement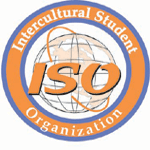 Intercultural Student Organization promotes diversity and multicultural understanding at Lone Star College and in the community. Membership in this organization is open to all Lone Star College-Kingwood students regardless of their ethnicity.
Meeting Dates
All meetings are in CLB 101 at 12:30pm.
ESOL & ISO Club Activities
Coming soon!
Spring 2015 ISO Officers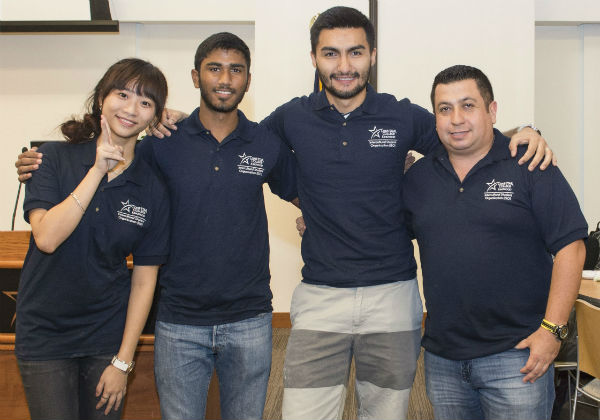 Hong Zhang (Sunny), President, China
I would like to continue my education to get a my masters degree. I am interested in learning other languages. Currently, I am learning Spanish, and I am pursing a career in international relations. I joined this organization because I want to be involved with different cultures. This is a great opportunity to learn different languages. My personal goal is to get "A's" in all my classes. My goal for this semester is to bring more students to the ISO Club meetings and create more interesting, fun, and meaningful activities for the members. My hobbies outside the school are watching movies, playing with my dog, and practicing Spanish. "Our club is for students from all countries. In this club, the members will have a chance to get to know each other. I will promote different activities and games to make the meetings fun."
Carlos Melo, Vice-President, Colombia
I joined this organization to exchange experiences with people from all over the world. One of my personal goals is to improve my English and get ready to start a business administration career. I am a social person, and I enjoy spending time with other people. Being a successful business man is one of my goals. I like reading, cycling, and swimming. I enjoy being part of this organization because I can help people who need our support. "It is good to be part of different groups because it gives us new experiences."
Jhonnatan Reyes, Treasurer, Colombia
I am from Colombia, and I am 22 years old. I am married, and I have been in United States for three months. I graduated in business in 2014. I am very social and enjoy talking with people and want to support this club with many creative ideas. Also, I want to contribute my knowledge in business to help organize the club's budget. I want to share my culture with the members, and I want them to learn from each other's cultures. My career interest is to finish the ESOL Program and then start an MBA. My hobbies include going to the gym and reading news. "We always have to give the best of us in every action and in every word, so simply be the best. Best wishes."
Tristan Sankar, Public Relations, Trinidad & Tobago
I am from Trinidad & Tobago, the last island in the Caribbean chain before Venezuela. I always dreamed of coming to America to further my education and learn more about the different cultures of such a cosmopolitan country. I joined the ISO Club to learn more about the other cultures at Lone Star College. My personal goals for this semester are to finish the semester with a 4.0 GPA, make new friends, and have new experiences. In addition, I want to help organize the meetings and publicize the cultures of our members, and incorporate my Caribbean culture into the college campus. Computer science and electrical engineering are my career interests. My hobbies are soccer, running, and programming. "By learning more about other cultures, we learn two things: how to love your own culture as well as how to appreciate humanity in all its forms and fashions."
Advisors
For more information, contact: