LSC-North Harris Learning Center
Welcome to the website for the LSC-North Harris Learning Center. We offer an array of resources designed to increase student success and completion. If you are have questions or are unable to find the information you are looking for please contact one of our staff members or stop by Academic Building, A-200 for assistance.
Spring Hours Schedule
| | |
| --- | --- |
| Day | Time |
| Monday - Thursday | 7:30 A.M. - 8:00 P.M. |
| Friday | 7:30 A.M. - 4:00 P.M. |
| Saturday | 9:00 A.M. - 1:00 P.M. |
| Sunday | CLOSED |
https://docs.google.com/spreadsheets/d/10xZRXVBxcu3gzjz2BNwCUF1GGXtAjf35CeQOFZl6bYc/edit#gid=0
Open Computer Lab
Computers in the Open Computer Lab have Windows 10, Microsoft Office, Internet access, E-mail account access, Printing (10 cents per page) and a variety of subject-specific software. There are also lab classrooms for faculty and staff use as well as a study room for students to check out.
Student Success Workshops
The Learning Center provides a series of workshops to help you maximize your academic experience. Free workshops are designed to be interactive and informal seminars that cover strategies and techniques for success. Topics include goal setting, time management, resume development, and Microsoft Office. Visit ACAD 200 for a list of upcoming workshops and events.
The Learning Center now offers student success digital books and resources. Learn new tips, hints and recommendations on how to be successful in your classes.
All Lone Star College-North Harris faculty, staff and students can have FREE access to School Shelf resources! There are no usernames or passwords. Check it out today! http://www.schoolshelf.com/985037-lone-star/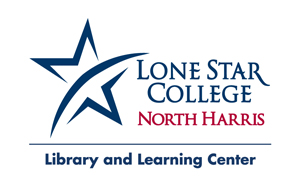 Staff
Front Desk
281.618.5445
Tawana Burke
Program Manager, Student Success
A-208B
281.618.7134
Shelbe Blacklock
Specialist IV, Campus Tech
A-204B
281.765.7932