Book Clubs - LSC-CyFair
Back in Time: Historical Fiction Book Club
If you like a bit of fiction with your history, join us for great discussions each month at 1:00 p.m. in LRNC 131 on the following dates. For more information, please contact Susan Green at 281.290.3242 or susan.e.green@lonestar.edu for more information.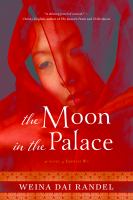 March 2 - The Moon in the Palace by Weina Dai Randel
Fictionalized account of Empress Wu Hou's early years as a concubine and the power struggles of the 7th century Chinese court.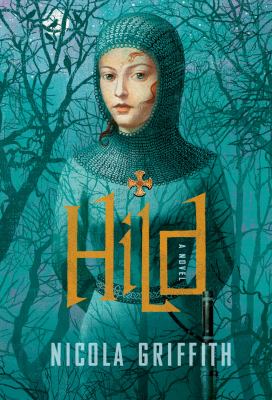 April 6 - Hild by Nicola Griffith
"Sweeping historical novel about the rise of the most powerful woman of the Middle Ages: Saint Hilda of Whitby. Hild is born into a world in transition."- publisher's summary excerpt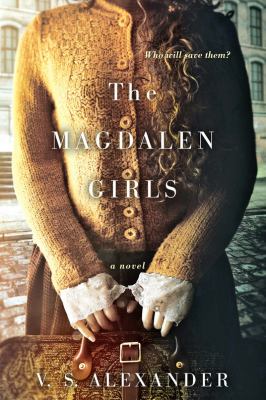 May 4 - Magdalen Girls by V.S Alexander
"In 1962 Dublin, there still existed the commercial laundries in convents, known as Magdalen laundries, run by nuns and worked by young women of "ill repute"--prostitutes, petty thieves, unwed mothers, and girls abandoned by their families for various reasons." - review excerpt from Library Journal
Books without Borders
Starting February 16, the library will offer an additional BWB discussion from 7:00 p.m.-8:00 p.m.
in LRNC 215 for anyone that would prefer an evening meeting time.
Throughout the year our group will be reading books, both fiction and non-fiction, that highlight the literature, culture, environment, and politics of various parts of the world. Each month a LSC-CyFair faculty member will introduce and facilitate the conversation in LRNC 131 on the dates listed below at 1:00 p.m. unless otherwise noted. Join us as we delve into Books without Borders. Contact Rachel Renick at 281.290.5254 or rachel.l.renick@lonestar.edu for book copies and more information.

March 23 at 1:00 p.m. and 7:00 p.m. - The Time of the Doves (La Plaça del Diamant) by Mercè Rodoreda (note: email rachel.l.renick@lonestar.edu if you would like to borrow the book)
Facilitator: Tona Espel, Part-Time Reference Librarian

The Time of the Doves is featured in The Western Canon by Harold Bloom for the country of Catalonia as part of the list of canonical books of the "Chaotic Age." "The Time of the Doves, the powerfully written story of a naïve shop-tender during the Spanish Civil War and beyond, is a rare and moving portrait of a simple soul confronting and surviving a convulsive period in history." – publisher's summary excerpt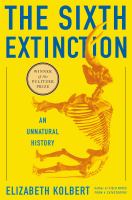 April 20 at 1:30 p.m. and 7:00 p.m. (note time change) - The Sixth Extinction: An Unnatural History by Elizabeth Kolbert
Facilitators: Aurora Lugo, Biology Professor, and Bobby O'Brien, History Professor

The Sixth Extinction was the 2015 Pulitzer Prize Winner in General Nonfiction. "Over the last half a billion years, there have been five mass extinctions, when the diversity of life on earth suddenly and dramatically contracted. Scientists around the world are currently monitoring the sixth extinction, predicted to be the most devastating extinction event since the asteroid impact that wiped out the dinosaurs. This time around, the cataclysm is us. In The Sixth Extinction, two-time winner of the National Magazine Award and New Yorker writer Elizabeth Kolbert draws on the work of scores of researchers in half a dozen disciplines, accompanying many of them into the field: geologists who study deep ocean cores, botanists who follow the tree line as it climbs up the Andes, marine biologists who dive off the Great Barrier Reef…The sixth extinction is likely to be mankind's most lasting legacy; as Kolbert observes, it compels us to rethink the fundamental question of what it means to be human."- publisher's summary excerpt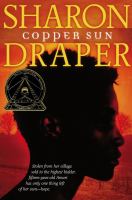 May 18 at 1:00 p.m. and 7:00 p.m. - Copper Sun by Sharon M. Draper
Facilitator: Melanie Wachsmann, Reference Librarian

"When pale strangers enter fifteen-year-old Amari's village, her entire tribe welcomes them; for in her remote part of Africa, visitors are always a cause for celebration. But these strangers are not here to celebrate. They are here to capture the strongest, healthiest villagers and to murder the rest. They are slave traders. And in the time it takes a gun to fire, Amari's life as she's known it is destroyed, along with her family and village. Beaten, branded, and dragged onto a slave ship, Amari is forced to witness horrors worse than any nightmare and endure humiliations she had never thought possible — including being sold to a plantation owner in the Carolinas who gives her to his sixteen-year-old son, Clay, as his birthday present. Now, survival and escape are all Amari dreams about." - publisher's summary excerpt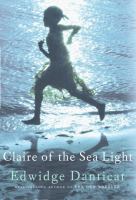 June 15 at 1:00 p.m. and 7:00 p.m. - Claire of the Sea Light by Edwidge Danticat
Facilitator: Jane Stimpson, Reference Librarian

"Just as her father makes the wrenching decision to send her away for a chance at a better life, Claire Limyè Lanmè—Claire of the Sea Light—suddenly disappears. As the people of the Haitian seaside community of Ville Rose search for her, painful secrets, haunting memories, and startling truths are unearthed. In this stunning novel about intertwined lives, Edwidge Danticat crafts a tightly woven, breathtaking tapestry that explores the mysterious bonds we share—with the natural world and with one another." – publisher's summary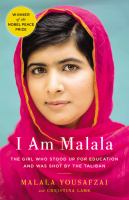 July 20 at 1:00 p.m. and 7:00 p.m. - I Am Malala: The Girl Who Stood Up for Education and Was Shot by the Taliban by Malala Yousafzai
Facilitator: Rachel Renick, Reference Librarian

"When the Taliban took control of the Swat Valley in Pakistan, one girl spoke out. Malala Yousafzai refused to be silenced and fought for her right to an education. On Tuesday, October 9, 2012, when she was fifteen, she almost paid the ultimate price. She was shot in the head at point-blank range while riding the bus home from school, and few expected her to survive. Instead, Malala's miraculous recovery has taken her on an extraordinary journey from a remote valley in northern Pakistan to the halls of the United Nations in New York. At sixteen, she became a global symbol of peaceful protest and the youngest nominee ever for the Nobel Peace Prize. I am Malala is the remarkable tale of a family uprooted by global terrorism, of the fight for girls' education, of a father who, himself a school owner, championed and encouraged his daughter to write and attend school, and of brave parents who have a fierce love for their daughter in a society that prizes sons." - publisher's summary excerpt
I Love a Mystery Book Club
Enjoy the flexibility of a book club where everyone reads a different book from one theme or author—it's a great way to add to your "to read" list! The club meets the last Wednesday of the month at 12:00 p.m. in LRNC 131. For more details, contact Cindy Hoffart-Watson at 281.290.3265 or cynthia.j.hoffart-watson@lonestar.edu.
Check the Harris County Public Library mystery newsletter for book suggestions.
Upcoming Schedule:
---