Adult Book Clubs - LSC-CyFair
See also:
Children's Book Clubs in the Summer Reading Program
Teen Book Clubs
YA for Adults Book Club
Young adult (YA) books are not only for teens! If you are an adult who is forever young, join us for great discussions that focus on YA books. We will meet the 2nd Tuesday of the month at 6:30 p.m. in LRNC 131. Questions? Contact Melanie Wachsmann at 281-290-5917 or melanie.s.wachsmann@lonestar.edu.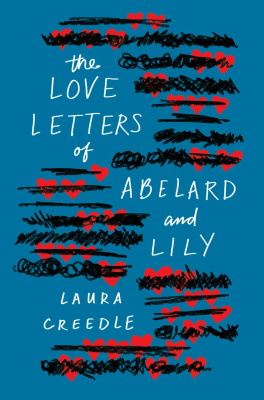 June 12 - The Love Letters of Abelard and Lily by Laura Creedle
"When Lily Michaels-Ryan ditches her ADHD meds and lands in detention with Abelard, she's intrigued--he seems thirty seconds behind, while she feels thirty seconds ahead. It doesn't hurt that he's brilliant and beautiful. When Abelard posts a quote from The Letters of Abelard and Heloise online, their mutual affinity for ancient love letters connects them. The two fall for each other. Hard. But is it enough to bridge their differences in person? This hilarious, heartbreaking story of human connection between two neurodivergent teens is perfect for fans of Eleanor and Park." - publisher summary excerpt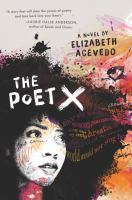 July 10 - The Poet X by Elizabeth Acevedo
"Xiomara Batista feels unheard and unable to hide in her Harlem neighborhood. Ever since her body grew into curves, she has learned to let her fists and her fierceness do the talking. But Xiomara has plenty she wants to say, and she pours all her frustration and passion onto the pages of a leather notebook, reciting the words to herself like prayers--especially after she catches feelings for a boy in her bio class named Aman, who her family can never know about. With Mami's determination to force her daughter to obey the laws of the church, Xiomara understands that her thoughts are best kept to herself. So when she is invited to join her school's slam poetry club, she doesn't know how she could ever attend without her mami finding out." - publisher summary excerpt
Back in Time: Historical Fiction Book Club
If you like a bit of fiction with your history, join us for great discussions each month at 1:00 p.m. in LRNC 131 on the following dates. For more information, please contact Susan Green at 281.290.3242 or susan.e.green@lonestar.edu for more information.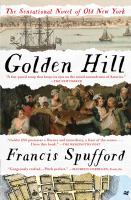 June 7 - Golden Hill by Francis Spufford
Note: Please meet in LRNC 215.
"New York,1746. One evening, a handsome young stranger fresh off the boat arrives at a countinghouse door on Golden Hill Street: this is Mr. Smith, amiable, charming, yet strangely determined to keep suspicion shimmering. He has what seems to be an order for a thousand pounds, a huge sum, and he won't explain why, or what he is planning to do in the colonies that requires so much money. Should the New York merchants trust him? Spufford paints an irresistible picture of a New York provokingly different from its later metropolitan self but already entirely a place where a young man with a fast tongue can invent himself afresh, fall in love--and find a world of trouble." - publisher summary excerpt
Please Note: No Meeting in July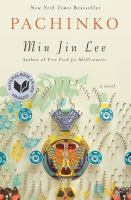 August 2 - Pachinko by Min Jin Lee
Note: Please meet in LRNC 215.
"In early 1900s Korea, Sunja is the prized daughter of a poor yet proud family. Her unplanned pregnancy threatens to shame them all. Deserted by her lover, Sunja is saved when a young tubercular minister offers to marry and bring her to Japan. Caught in the indifferent arc of history, through desperate struggles and hard-won triumphs, Sunja's family members are bound together by deep roots as they face enduring questions of faith, family, and identity." - publisher summary excerpt
Books without Borders Book Club
Throughout the year our group will be reading books, both fiction and nonfiction, that highlight the literature, culture, environment, and politics of various parts of the world. Each month a LSC-CyFair faculty member will introduce and facilitate the conversation on the dates listed below at 1:00 p.m. in LRNC 131. Join us as we delve into Books without Borders. Contact Rachel Renick at 281.290.5254 or rachel.l.renick@lonestar.edu for book copies and more information.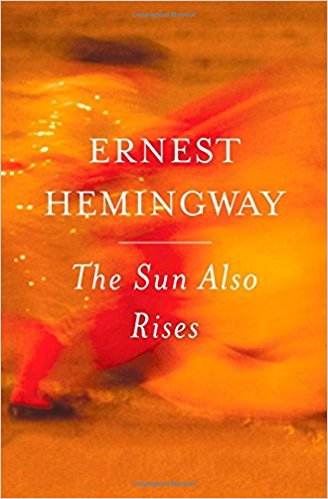 June 21 - The Sun Also Rises by Ernest Hemingway
LRNC 215 (note: location change)
Facilitator: Rachel Renick, Reference Librarian
"The quintessential novel of the Lost Generation, The Sun Also Rises is one of Ernest Hemingway's masterpieces and a classic example of his spare but powerful writing style. A poignant look at the disillusionment and angst of the post-World War I generation, the novel introduces two of Hemingway's most unforgettable characters: Jake Barnes and Lady Brett Ashley. The story follows the flamboyant Brett and the hapless Jake as they journey from the wild nightlife of 1920s Paris to the brutal bullfighting rings of Spain with a motley group of expatriates." - publisher summary excerpt

July 19 - My Brilliant Friend by Elena Ferrante
LRNC 215 (note: location change)
Facilitator: Angela Bell, History Professor
"Beginning in the 1950s in a poor but vibrant neighborhood on the outskirts of Naples, Ferrante's . . . protagonists, the fiery and unforgettable Lila, and the bookish narrator, Elena, become women, wives, mothers, and leaders, all the while maintaining a complex and at times conflictual friendship. Book one in the series follows Lila and Elena from their first fateful meeting as ten-year-olds through their school years and adolescence." - publisher summary excerpt
I Love a Mystery Book Club
Whether you savor a cozy murder mystery, a classic whodunit, or a thriller, I Love a Mystery Book Club is a great way to add to your "to read" list. The club meets the last Wednesday of the month at 12:00 p.m. in LRNC 131. For more details, contact Claire Gunnels at 281.290.3241 or claire.b.gunnels@lonestar.edu.
Check the Harris County Public Library mystery newsletter for book suggestions.
Upcoming Schedule:
June 27: The Widows of Malabar Hill by Sujata Massey
"Follow the first female solicitor of Bombay through the roaring 1920s, as she takes on a complex estate case only to become embroiled in murder. Sujata Massey is well-known for her historical fiction; The Widows of Malabar Hill is the first in a new series, and should continue to deliver the same intricate plotting and rich detail as her previous series." - CrimeReads summary

July 25: Get Real by Donald Westlake
"When a TV producer convinces John Dortmunder and his merry gang to do a reality show that captures their next score, Dortmunder hatches an ingenious plan to outwit viewers glued to their television sets and end the shoot with money in his pockets." - publisher summary

August 29: The Pope of Palm Beach by Tim Dorsey or Florida Mysteries
"Dorsey's Florida is always more bizarre and exhilarating than even the state's crazy headlines and internet memes would suggest. In his newest novel, a pair of dyed in the wool Florida beach bums go on a pilgrimage from Key West to their old stomping grounds up the coast. For those not already devoted to Sunshine State Noir, this novel could well be your entry point." - CrimeReads summary
---