Book Clubs - LSC-CyFair
New! YA for Adults Book Club
Young adult (YA) books are not only for teens! If you are an adult who is forever young, join us for great discussions that focus on YA books. We will meet the 2nd Tuesday of the month at 6:30 p.m. in LRNC 215. Questions? Contact Melanie Wachsmann at 281-290-5917 or melanie.s.wachsmann@lonestar.edu.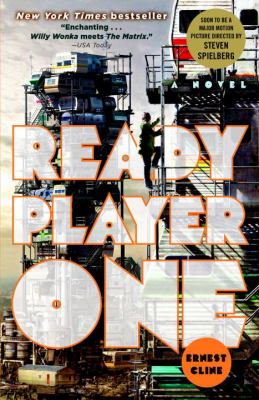 October 10: Ready Player One by Ernest Cline
"In the year 2044, reality is an ugly place. The only time teenage Wade Watts really feels alive is when he's jacked into the virtual utopia known as the OASIS. Wade's devoted his life to studying the puzzles hidden within this world's digital confines--puzzles that are based on their creator's obsession with the pop culture of decades past and that promise massive power and fortune to whoever can unlock them. But when Wade stumbles upon the first clue, he finds himself beset by players willing to kill to take this ultimate prize." - publisher summary excerpt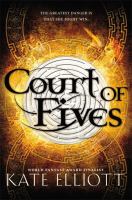 November 14: Court of Fives by Kate Elliott
"In this imaginative escape into enthralling new lands, World Fantasy Award finalist Kate Elliott's first young adult novel weaves an epic story of a girl struggling to do what she loves in a society suffocated by rules of class and privilege." - publisher summary excerpt


December 12: Until I Break by Kara Bietz
See also: eBook copy
"Two boys: One is a star athlete and top student with a deep-seated need to prove himself. The other is a chip-on-his-shoulder quarterback who will never settle for second best. When gunshots echo through the halls of Broadmeadow High School, whose finger is on the trigger? A year before the shooting, Sam North has a bright future as well as a problem that nobody else seems to see—Ace Quinn, his neighbor and teammate. For years, Ace has been bullying and harassing Sam, yet he's managed to deftly conceal his actions and threats from the rest of the world. As Ace's secret rage intensifies, Sam becomes more desperate to stop him." - publisher summary excerpt
Back in Time: Historical Fiction Book Club
If you like a bit of fiction with your history, join us for great discussions each month at 1:00 p.m. in LRNC 131 on the following dates. For more information, please contact Susan Green at 281.290.3242 or susan.e.green@lonestar.edu for more information.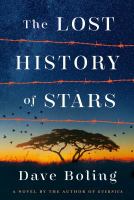 November 2 - Lost History of Stars by Dave Boling
"In turn-of-the-century South Africa, fourteen-year-old Lettie, her younger brother, and her mother are Dutch Afrikaner settlers who have been taken from their farm by British soldiers and are being held in a concentration camp." - publisher summary excerpt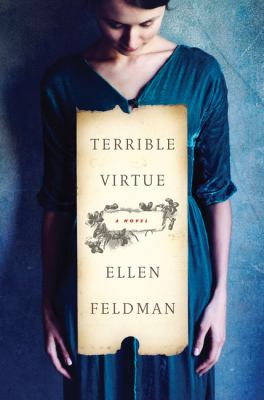 December 7 - Terrible Virtue by Ellen Feldman
"The provocative and compelling story of one of the most fascinating and influential figures of the twentieth century: Margaret Sanger, the founder of Planned Parenthood." - publisher summary excerpt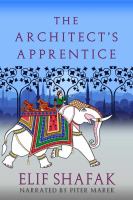 January 4 - Architect's Apprentice by Elif Shalik
"In 1540, twelve-year-old Jahan arrives in Istanbul. As an animal tamer in the sultan's menagerie, he looks after the exceptionally smart elephant Chota and befriends (and falls for) the sultan's beautiful daughter, Princess Mihrimah. A palace education leads Jahan to Mimar Sinan, the empire's chief architect, who takes Jahan under his wing as they construct (with Chota's help) some of the most magnificent buildings in history." - publisher summary excerpt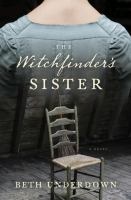 February 1 - Witchfinder's Sister by Beth Underdown
"Based loosely on the life of a real English witch finder named Matthew Hopkins, the story is narrated by his sister, Alice, who, pregnant, must return to her brother's household in the village of Manningtree after the death of her husband in London. As Matthew's ward, Alice can only watch as her brother's behavior spirals into fanaticism and cruelty." - Publisher's Weekly review excerpt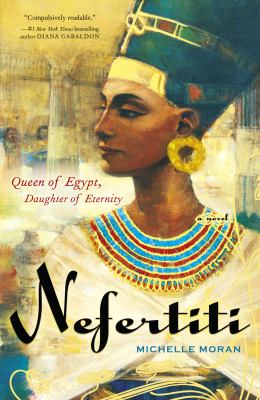 March 1 - Nefertiti by Michelle Moran
"Love, betrayal, political unrest, plague, and religious conflict -- Nefertiti brings ancient Egypt to life in vivid detail." - publisher summary excerpt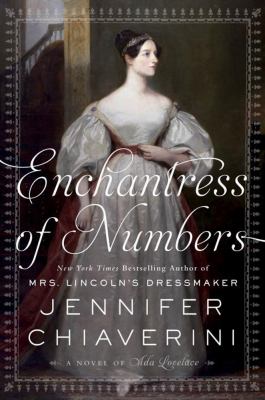 April 5 - Enchantress of Numbers: A Novel of Ada Lovelace by Jennifer Chiaverini
Fictionalized account of the life of Ada Byron Lovelace, who worked with Charles Babbage on the first prototype of a computer in the Victorian era. "New York Times bestselling author Jennifer Chiaverini unveils the passions, dreams, and insatiable thirst for knowledge of a largely unheralded pioneer in computing - a young woman who stepped out of her father's shadow to achieve her own laurels and champion the new technology that would shape the future." - publisher summary excerpt
Books without Borders
Throughout the year our group will be reading books, both fiction and non-fiction, that highlight the literature, culture, environment, and politics of various parts of the world. Each month a LSC-CyFair faculty member will introduce and facilitate the conversation on the dates listed below in LRNC 131 at 1:00 p.m. and in LRNC 215 at 7:00 p.m. unless otherwise noted. Join us as we delve into Books without Borders. Contact Rachel Renick at 281.290.5254 or rachel.l.renick@lonestar.edu for book copies and more information.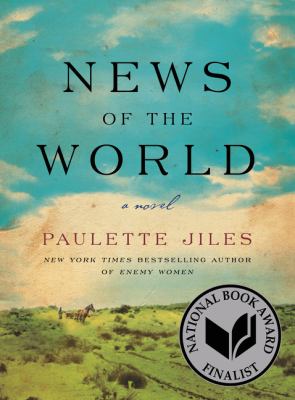 October 19 at 1:00 p.m. and 7:00 p.m. - News of the World by Paulette Jiles
Facilitator: Bobby O'Brien, History Professor
News of the World is the 2017 Gulf Coast Reads selection. "In the aftermath of the Civil War, an aging itinerant news reader agrees to transport a young captive of the Kiowa back to her people in this exquisitely rendered, morally complex, multilayered novel of historical fiction from the author of Enemy Women that explores the boundaries of family, responsibility, honor, and trust." - publisher's summary (http://newsoftheworldbook.com/)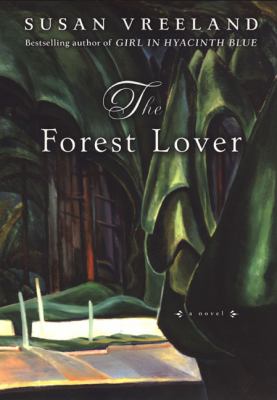 November 16 at 1:00 p.m. and 7:00 p.m. - The Forest Lover by Susan Vreeland
Facilitator: Monica Norem, Reference Librarian
"In her acclaimed novels, Susan Vreeland has given us portraits of painting and life that are as dazzling as their artistic subjects. Now, in The Forest Lover, she traces the courageous life and career of Emily Carr, who more than Georgia O'Keeffe or Frida Kahlo blazed a path for modern women artists. Overcoming the confines of Victorian culture, Carr became a major force in modern art by capturing an untamed British Columbia and its indigenous peoples just before industrialization changed them forever." - publisher's summary excerpt

Please Note: No Discussion Will Be Held in December.
I Love a Mystery Book Club
Enjoy the flexibility of a book club where everyone reads a different book from one theme or author—it's a great way to add to your "to read" list! The club meets the last Wednesday of the month at 12:00 p.m. in LRNC 131. For more details, contact Claire Gunnels at 281.290.3241 or claire.b.gunnels@lonestar.edu.
Check the Harris County Public Library mystery newsletter for book suggestions.
Upcoming Schedule:
Please Note: No Discussion Will Be Held in December.
---