Book Clubs - LSC-CyFair
Back in Time: Historical Fiction Book Club
If you like a bit of fiction with your history, join us for great discussions each month at 1:00 p.m. in LRNC 131 on the following dates. For more information, please contact Susan Green at 281.290.3242 or susan.e.green@lonestar.edu for more information.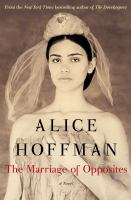 June 1 - Marriage of Opposites by Alice Hoffman
The daughter of Jewish refugees, Rachel Pomié grows up on the Caribbean island of St. Thomas, but dreams of traveling to Paris. Family plans force her into a different life on the island but she eventually finds her happiness. Inspired by the life of the woman who would become the mother of Impressionist painter Camille Pissarro.
Please Note: No July discussion will be held due to the Independence Day Holiday.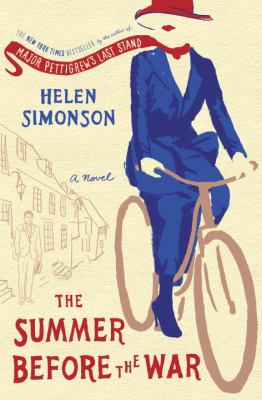 August 3 - The Summer Before the War by Helen Simonson
It's the summer of 1914 and life in the sleepy village of Rye, England is about to take an interesting turn. The characters we come to love and root for become characters we hope and pray for when the shadow of the Great War looms ever closer to home.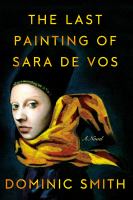 September 7 - The Last Painting of Sara De Vos by Dominic Smith
The book club is meeting at the Museum of Fine Arts, Houston on September 7 at 1:00 p.m. to discuss The Last Painting of Sara De Vos by Dominic Smith. The discussion will be led by a docent at the MFAH as part of their MFAH Book Club Tours. Contact susan.e.green@lonestar.edu for more information or to carpool.

"Across three continents and four hundred years, Dominic Smith has spun a stunning tale of forgeries and deaths, deception and love to reveal the lasting legacy of a fateful brush stroke. Akin to the page-turning greats like Girl with a Pearl Earring and The Goldfinch, The Last Painting of Sara de Vos is held together by the gravitas of a single painting to tell the story of two women, their mistakes and love affairs and their devotion to art and their struggles to thrive in a male-dominated profession." - publisher's summary excerpt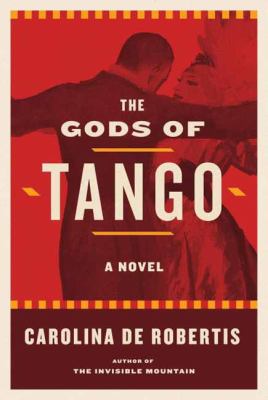 October 5 - The Gods of Tango by Carolina De Robertis
Leeta arrives in Argentina to marry the young man she barely knew from her village, only to find that he has been killed. She decides to learn how to use the family violin to make a living. However, she must pass as a man to be accepted as a tango musician.

Books without Borders
Throughout the year our group will be reading books, both fiction and non-fiction, that highlight the literature, culture, environment, and politics of various parts of the world. Each month a LSC-CyFair faculty member will introduce and facilitate the conversation on the dates listed below in LRNC 131 at 1:00 p.m. and in LRNC 215 at 7:00 p.m. unless otherwise noted. Join us as we delve into Books without Borders. Contact Rachel Renick at 281.290.5254 or rachel.l.renick@lonestar.edu for book copies and more information.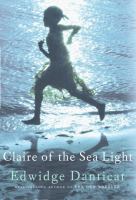 June 15 at 1:00 p.m. and 7:00 p.m. - Claire of the Sea Light by Edwidge Danticat
Facilitator: Jane Stimpson, Reference Librarian

"Just as her father makes the wrenching decision to send her away for a chance at a better life, Claire Limyè Lanmè—Claire of the Sea Light—suddenly disappears. As the people of the Haitian seaside community of Ville Rose search for her, painful secrets, haunting memories, and startling truths are unearthed. In this stunning novel about intertwined lives, Edwidge Danticat crafts a tightly woven, breathtaking tapestry that explores the mysterious bonds we share—with the natural world and with one another." – publisher's summary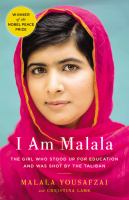 July 20 at 1:00 p.m. and 7:00 p.m. - I Am Malala: The Girl Who Stood Up for Education and Was Shot by the Taliban by Malala Yousafzai
Facilitator: Rachel Renick, Reference Librarian

"When the Taliban took control of the Swat Valley in Pakistan, one girl spoke out. Malala Yousafzai refused to be silenced and fought for her right to an education. On Tuesday, October 9, 2012, when she was fifteen, she almost paid the ultimate price. She was shot in the head at point-blank range while riding the bus home from school, and few expected her to survive. Instead, Malala's miraculous recovery has taken her on an extraordinary journey from a remote valley in northern Pakistan to the halls of the United Nations in New York. At sixteen, she became a global symbol of peaceful protest and the youngest nominee ever for the Nobel Peace Prize. I am Malala is the remarkable tale of a family uprooted by global terrorism, of the fight for girls' education, of a father who, himself a school owner, championed and encouraged his daughter to write and attend school, and of brave parents who have a fierce love for their daughter in a society that prizes sons." - publisher's summary excerpt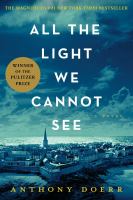 August 24 at 1:00 p.m. and 7:00 p.m. - All the Light We Cannot See by Anthony Doerr
Facilitator: Matt Turner, English Professor
All the Light We Cannot See won the 2015 Pulitzer Prize for fiction. "From the highly acclaimed, multiple award-winning Anthony Doerr, the beautiful, stunningly ambitious instant New York Times bestseller about a blind French girl and a German boy whose paths collide in occupied France as both try to survive the devastation of World War II." - publisher's summary excerpt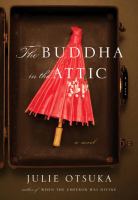 September 21 at 1:00 p.m. and 7:00 p.m. - The Buddha in the Attic by Julie Otsuka
Facilitator: Dorrie Scott, Reference Librarian
"A gorgeous novel by the celebrated author of When the Emperor Was Divine that tells the story of a group of young women brought from Japan to San Francisco as "picture brides" nearly a century ago. In eight unforgettable sections, The Buddha in the Attic traces the extraordinary lives of these women, from their arduous journeys by boat, to their arrival in San Francisco and their tremulous first nights as new wives; from their experiences raising children who would later reject their culture and language, to the deracinating arrival of war." - publisher's summary excerpt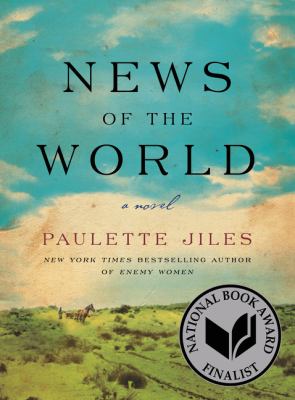 October 19 at 1:00 p.m. and 7:00 p.m. - News of the World by Paulette Jiles
Facilitator: Bobby O'Brien, History Professor
News of the World is the 2017 Gulf Coast Reads selection. "In the aftermath of the Civil War, an aging itinerant news reader agrees to transport a young captive of the Kiowa back to her people in this exquisitely rendered, morally complex, multilayered novel of historical fiction from the author of Enemy Women that explores the boundaries of family, responsibility, honor, and trust." - publisher's summary (http://newsoftheworldbook.com/)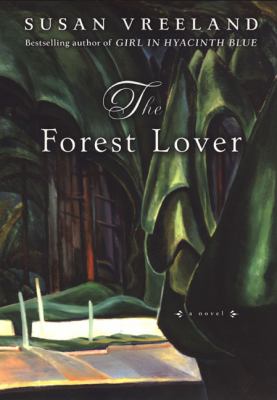 November 16 at 1:00 p.m. and 7:00 p.m. - The Forest Lover by Susan Vreeland
Facilitator: Monica Norem, Reference Librarian
"In her acclaimed novels, Susan Vreeland has given us portraits of painting and life that are as dazzling as their artistic subjects. Now, in The Forest Lover, she traces the courageous life and career of Emily Carr, who more than Georgia O'Keeffe or Frida Kahlo blazed a path for modern women artists. Overcoming the confines of Victorian culture, Carr became a major force in modern art by capturing an untamed British Columbia and its indigenous peoples just before industrialization changed them forever." - publisher's summary excerpt

Please Note: No Discussion Will Be Held in December.
I Love a Mystery Book Club
Enjoy the flexibility of a book club where everyone reads a different book from one theme or author—it's a great way to add to your "to read" list! The club meets the last Wednesday of the month at 12:00 p.m. in LRNC 131. For more details, contact Cindy Hoffart-Watson at 281.290.3265 or cynthia.j.hoffart-watson@lonestar.edu.
Check the Harris County Public Library mystery newsletter for book suggestions.
Upcoming Schedule:
---