Book Clubs - LSC-CyFair
Back in Time: Historical Fiction Book Club
If you like a bit of fiction with your history, join us for great discussions each month at 1:00 p.m. in LRNC 131 on the following dates. For more information, please contact Susan Green at 281.290.3242 or susan.e.green@lonestar.edu for more information.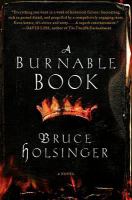 October 6 - A Burnable Book by Bruce Holsinger
In Chaucer's London, betrayal, murder, royal intrigue, mystery, and dangerous politics swirl around the existence of a prophetic book that foretells the deaths of England's kings. It is an irresistible historical thriller. - publisher's summary excerpt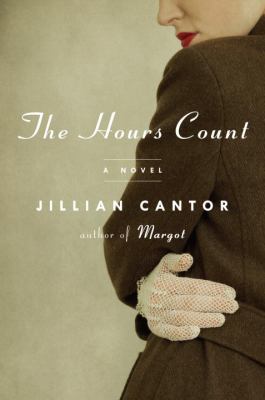 November 3 - The Hours Count by Jillian Cantor
Story of convicted spies Julius and Ethel Rosenberg told from the point of view of a fictional neighbor. - publisher's summary excerpt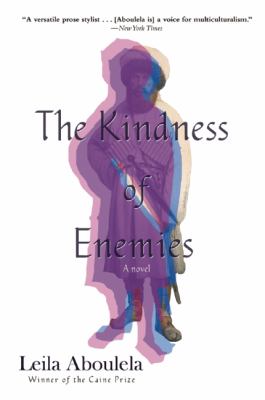 December 1 - Kindness of Enemies by Leila Aboulela
It's 2010 and Natasha, a half Russian, half Sudanese professor of history, is researching the life of Imam Shamil, the 19th century Muslim leader who led the anti-Russian resistance in the Caucasian War. When Natasha discovers that her star student, Oz, is not only descended from the warrior but also possesses Shamil's priceless sword, the Imam's story comes vividly to life. Narrated from the point of view of both Natasha and the historical characters she is researching, The Kindness of Enemies is both an engrossing story of a provocative period in history and an important examination of what it is to be a Muslim in a post 9/11 world. - publisher's summary excerpt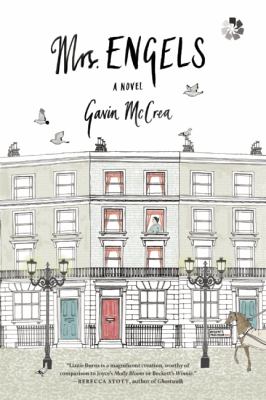 January 5 - Mrs. Engels by Gavin McCrea
A tale inspired by the enigmatic Irish lover of Communist Manifesto co-author Frederick Engels traces the experiences of an impoverished factory employee who navigates complex landscapes of Victorian society. Through Lizzie's singular perspective, peppered with her wry observations, readers are treated to a backstage look at the domestic lives of the most public 19th-century revolutionaries and their families. - publisher's summary excerpt
Books without Borders
Throughout the year our group will be reading books, both fiction and non-fiction, that highlight the literature, culture, environment, and politics of various parts of the world. Each month a LSC-CyFair faculty member will introduce and facilitate the conversation in LRNC 131 on the dates listed below at 1:00 p.m. unless otherwise noted. Join us as we delve into Books without Borders. Contact Rachel Renick at 281.290.5254 or rachel.l.renick@lonestar.edu for book copies and more information.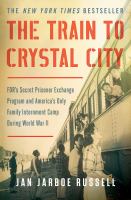 October 20 – The Train to Crystal City by Jan Jarboe Russell
Facilitator: Bobby O'Brien, History Professor

The Train to Crystal City is the Gulf Coast Reads selection for October 2016. "The dramatic and never-before-told story of a secret FDR-approved American internment camp in Texas during World War II, where thousands of families—many US citizens—were incarcerated. From 1942 to 1948, trains delivered more than 6,000 civilians from the United States and Latin America to Crystal City, Texas, a small desert town at the southern tip of Texas. The trains carried Japanese, German, Italian immigrants and their American-born children. The only family internment camp during World War II, Crystal City was the center of a government prisoner exchange program called "quiet passage." During the course of the war, hundreds of prisoners in Crystal City, including their American-born children, were exchanged for other more important Americans—diplomats, businessmen, soldiers, physicians, and missionaries—behind enemy lines in Japan and Germany."
-from the author's website

November 17 – Good-Bye to All That by Robert Graves (note: details about available copies forthcoming)
Facilitator: Matt Turner, English Professor

"In this autobiography, first published in 1929, poet Robert Graves traces the monumental and universal loss of innocence that occurred as a result of the First World War. Written after the war and as he was leaving his birthplace, he thought, forever, "Good-Bye to All That bids farewell not only to England and his English family and friends, but also to a way of life. Tracing his upbringing from his solidly middle-class Victorian childhood through his entry into the war at age twenty-one as a patriotic captain in the Royal Welsh Fusiliers, this dramatic, poignant, often wry autobiography goes on to depict the horrors and disillusionment of the Great War, from life in the trenches and the loss of dear friends, to the stupidity of government bureaucracy and the absurdity of English class stratification. Paul Fussell has hailed it as ""the best memoir of the First World War"" and has written the introduction to this new edition that marks the eightieth anniversary of the end of the war. An enormous success when it was first issued, it continues to find new readers in the thousands each year and has earned its designation as a true classic."
-from the book's inside flap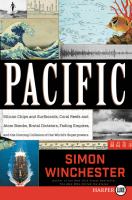 December 15 - Pacific: Silicon Chips and Surfboards, Coral Reefs and Atom Bombs, Brutal Dictators, Fading Empires, and the Coming Collision of the World's Superpowers by Simon Winchester
Facilitator: Monica Norem, Reference Librarian
"An enthralling biography of the Pacific Ocean and its role in the modern world, exploring our relationship with this imposing force of nature…In telling the story of the Pacific, Simon Winchester takes us from the Bering Strait to Cape Horn, the Yangtze River to the Panama Canal, and to the many small islands and archipelagos that lie in between. He observes the fall of a dictator in Manila, visits aboriginals in northern Queensland, and is jailed in Tierra del Fuego, the land at the end of the world. His journey encompasses a trip down the Alaska Highway, a stop at the isolated Pitcairn Islands, a trek across South Korea and a glimpse of its mysterious northern neighbor. Winchester's personal experience is vast and his storytelling second to none. And his historical understanding of the region is formidable, making Pacific a paean to this magnificent sea of beauty, myth, and imagination that is transforming our lives." - publisher summary excerpt
I Love a Mystery Book Club
Enjoy the flexibility of a book club where everyone reads a different book from one theme or author—it's a great way to add to your "to read" list! The club meets the last Wednesday of the month at 12:00 p.m. in LRNC 131. For more details, contact Cindy Hoffart-Watson at 281.290.3265 or cynthia.j.hoffart-watson@lonestar.edu.
Upcoming Schedule:
---