Book Clubs - LSC-CyFair
Back in Time: Historical Fiction Book Club
If you like a bit of fiction with your history, join us for great discussions each month at 1:00 p.m. in LRNC 131 on the following dates. For more information, please contact Susan Green at 281.290.3242 or susan.e.green@lonestar.edu for more information.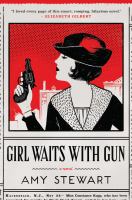 June 2 - Girl Waits with Gun by Amy Stewart
Constance Kopp doesn't quite fit the mold. She towers over most men, has no interest in marriage or domestic affairs, and has been isolated from the world since a family secret sent her and her sisters into hiding fifteen years ago. One day a belligerent and powerful silk factory owner runs down their buggy, and a dispute over damages turns into a war of bricks, bullets, and threats as he unleashes his gang on their family farm. When the sheriff enlists her help in convicting the men, Constance is forced to confront her past and defend her family -- and she does it in a way that few women of 1914 would have dared. An enthralling novel based on a true story. - publisher's summary excerpt
July 7 - No Discussion Will Be Held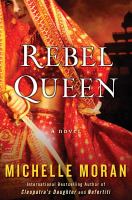 August 4 - Rebel Queen by Michelle Moran
From the internationally bestselling author of Nefertiti and Cleopatra's Daughter comes the breathtaking story of Queen Lakshmi - India's Joan of Arc - who against all odds defied the mighty British invasion to defend her beloved kingdom. - publisher's summary excerpt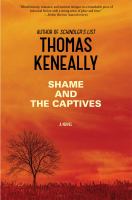 September 1 - Shame and the Captives by Thomas Kenneally
Based on true events, this beautifully rendered novel from the author of Schindler's List brilliantly explores a World War II prison camp in Australia, where Japanese prisoners resolve to take drastic action to wipe away their shame. - publisher's summary excerpt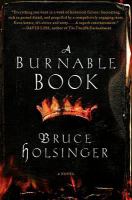 October 6 - A Burnable Book by Bruce Holsinger
In Chaucer's London, betrayal, murder, royal intrigue, mystery, and dangerous politics swirl around the existence of a prophetic book that foretells the deaths of England's kings. It is an irresistible historical thriller. - publisher's summary excerpt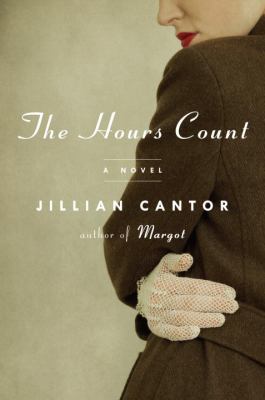 November 3 - The Hours Count by Jillian Cantor
Story of convicted spies Julius and Ethel Rosenberg told from the point of view of a fictional neighbor. - publisher's summary excerpt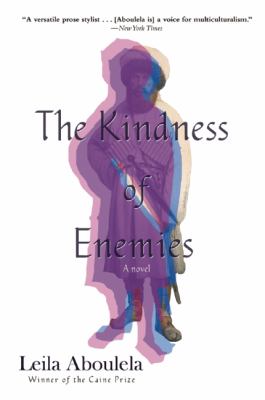 December 1 - Kindness of Enemies by Leila Aboulela
It's 2010 and Natasha, a half Russian, half Sudanese professor of history, is researching the life of Imam Shamil, the 19th century Muslim leader who led the anti-Russian resistance in the Caucasian War. When Natasha discovers that her star student, Oz, is not only descended from the warrior but also possesses Shamil's priceless sword, the Imam's story comes vividly to life. Narrated from the point of view of both Natasha and the historical characters she is researching, The Kindness of Enemies is both an engrossing story of a provocative period in history and an important examination of what it is to be a Muslim in a post 9/11 world. - publisher's summary excerpt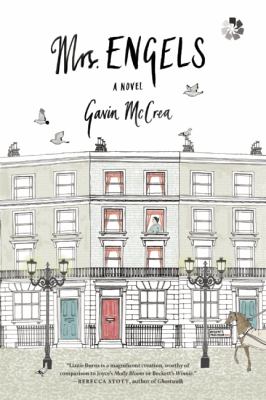 January 5 - Mrs. Engels by Gavin McCrea
A tale inspired by the enigmatic Irish lover of Communist Manifesto co-author Frederick Engels traces the experiences of an impoverished factory employee who navigates complex landscapes of Victorian society. Through Lizzie's singular perspective, peppered with her wry observations, readers are treated to a backstage look at the domestic lives of the most public 19th-century revolutionaries and their families. - publisher's summary excerpt
Books without Borders
Throughout the year our group will be reading books, both fiction and non-fiction, that highlight the literature, culture, environment, and politics of various parts of the world. Each month a LSC-CyFair faculty member will introduce and facilitate the conversation in LRNC 131 on the dates listed below at 1:00 p.m. unless otherwise noted. Join us as we delve into Books without Borders. Contact Rachel Renick at 281.290.5254 or rachel.l.renick@lonestar.edu for book copies and more information.
June 23 - Maya's Notebook by Isabel Allende
Facilitator: Macarena Aguilar, ESOL Professor
"Internationally revered for her truth-seeking historical fiction, Allende takes on the present with equal bewitchment and intensity. As Maya's grandmother, Nidia, sends her into protective custody on Chiloé, an island off Chile's southern coast, she hands her a notebook in which this imperiled and irascible 19-year-old records her wrenching story. Fair and tall, Maya does not resemble her Chilean side, neither her absentee pilot father nor tough-love Berkeley activist Nidia, but, rather, her Danish flight-attendant mother, who left her newborn with her in-laws. To further complicate matters, Maya's guiding light was her grandfather, Nidia's second husband, a wise and loving African American astronomer. It is his death that precipitates the "voyage to the underworld" of addiction, crime, and homelessness that nearly kills her. Maya alternates between recounting her past and reporting on her gradual acclimation to Chiloé, a microcosm of Chile's cultural and spiritual splendor and traumatic and tragic history. Every character is enthralling, including Manuel, the all-but-monastic anthropologist and political exile who takes Maya in; Freddy, the young junkie Maya meets in Las Vegas; and the "good witches," who restore her sense of worth. This is a boldly plotted, sharply funny, and purposefully bone-shaking novel of sexual violence, political terror, "collective shame," and dark family secrets, all transcended by courage and love." – review from Booklist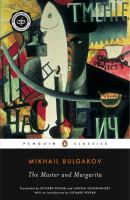 July 21 - The Master and Margarita by Mikhail Bulgakov
Facilitator: Jane Stimpson, Reference Librarian

"One spring afternoon, the Devil, trailing fire and chaos in his wake, weaves himself out of the shadows and into Moscow. Mikhail Bulgakov's fantastical, funny, and devastating satire of Soviet life combines two distinct yet interwoven parts, one set in contemporary Moscow, the other in ancient Jerusalem, each brimming with historical, imaginary, frightful, and wonderful characters. Written during the darkest days of Stalin's reign, and finally published in 1966 and 1967, The Master and Margarita became a literary phenomenon, signaling artistic and spiritual freedom for Russians everywhere." - from the publisher's website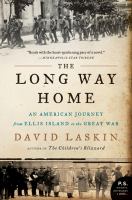 August 18 in LRNC 215 (note: location change) - The Long Way Home by David Laskin
Facilitator: Bobby O'Brien, History Professor

"In The Long Way Home, award-winning writer David Laskin traces the lives of a dozen men who left their childhood homes in Europe, journeyed through Ellis Island, and started over in a strange land–only to cross the Atlantic again in uniform when their adopted country entered the Great War. Though they had known little of America outside of tight-knit ghettos and backbreaking labor, these foreign-born conscripts were rapidly transformed into soldiers, American soldiers, in the ordeal of war. Two of the men in this book won the Medal of Honor. Three died in combat. Those who survived were profoundly altered–and their heroic service reshaped their families and ultimately the nation itself. Epic, inspiring, and masterfully written, this book is an unforgettable true story of the Great War, the world it remade, and the humble, loyal men who became Americans by fighting for America." – from the publisher's website

I Love a Mystery Book Club
Enjoy the flexibility of a book club where everyone reads a different book from one theme or author—it's a great way to add to your "to read" list! The club meets the last Wednesday of the month at 12:00 p.m. in LRNC 131. For more details, contact Cindy Hoffart-Watson at 281.290.3265 or cynthia.j.hoffart-watson@lonestar.edu.
Upcoming Schedule:
---