Adult Book Clubs - LSC-CyFair
See also:
Children's Book Clubs
Teen Book Clubs
YA for Adults Book Club
Young adult (YA) books are not only for teens! If you are an adult who is forever young, join us for great discussions on YA books. We will meet the 2nd Tuesday of the month at 6:30 p.m. in LRNC 131. Questions? Contact Melanie Wachsmann at 281-290-5917 or melanie.s.wachsmann@lonestar.edu.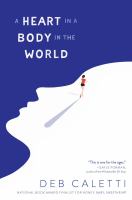 April 9: A Heart in a Body in the World by Deb Caletti
"It's been nine months since an unnamed act of violence left runner Annabelle "broken and guilty and scared." When an incident at a restaurant triggers bad memories for the high school senior, she takes off running, forming a plan to go 2,719 miles, from Seattle to Washington, D.C. In a powerful story of a survivor trying to regain a sense of justice and power, Caletti (Honey, Baby, Sweetheart) details a young woman's harrowing psychological and physical journey across the United States. Thanks to support-written with tender detail, her younger brother and friends create a GoFundMe website, her grandfather trails her in his well-equipped RV, and a growing fan base cheers her on-Annabelle's trek quickly evolves into a cause. What happened to Annabelle and why she feels compelled to run to the nation's capital remain undefined until the book's end, when a series of flashbacks playing in the heroine's mind reveal clues as she battles exhaustion, dehydration, and pain during her 16-mile-a-day run." - Publishers Weekly review excerpt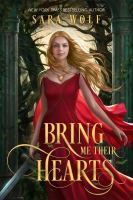 May 14: Bring Me Their Hearts by Sara Wolf
"Zera is a Heartless - the immortal, unageing soldier of a witch. Bound to the witch Nightsinger ever since she saved her from the bandits who murdered her family, Zera longs for freedom from the woods they hide in. With her heart in a jar under Nightsinger's control, she serves the witch unquestioningly. Until Nightsinger asks Zera for a Prince's heart in exchange for her own, with one addendum; if she's discovered infiltrating the court, Nightsinger will destroy her heart rather than see her tortured by the witch-hating nobles. Crown Prince Lucien d'Malvane hates the royal court as much as it loves him - every tutor too afraid to correct him and every girl jockeying for a place at his darkly handsome side. No one can challenge him - until the arrival of Lady Zera. She's inelegant, smart-mouthed, carefree, and out for his blood. The Prince's honor has him quickly aiming for her throat. So begins a game of cat and mouse between a girl with nothing to lose and a boy who has it all. Winner takes the loser's heart. Literally." - publisher summary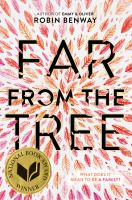 June 11 – Far from the Tree by Robin Benway
"Grace, adopted at birth, is raised as an only child. At sixteen she's just put her own baby up for adoption, and now is looking for her biological family. She discovers Maya, her loudmouthed younger bio twin sister who was also adopted; and Joaquin, their stoic older bio brother, who has no interest in bonding over their shared biological mother after seventeen years in the foster care system. Grace struggles between cautious joy at having found them, and the true meaning of family in all its forms." - publisher summary excerpt



July 9 – Royals (also published with the title Prince Charming) by Rachel Hawkins
"Meet Daisy Winters. She's an offbeat sixteen-year-old Floridian with mermaid-red hair; a part time job at a bootleg Walmart, and a perfect older sister who's nearly engaged to the Crown Prince of Scotland. Daisy has no desire to live in the spotlight, but relentless tabloid attention forces her join Ellie at the relative seclusion of the castle across the pond. While the dashing young Miles has been appointed to teach Daisy the ropes of being regal, the prince's roguish younger brother kicks up scandal wherever he goes, and tries his best to take Daisy along for the ride. The crown—and the intriguing Miles—might be trying to make Daisy into a lady. . . but Daisy may just rewrite the royal rulebook to suit herself." - publisher summary excerpt

August 13 – Midnight at the Electric by Jodi Lynn Anderson
"Adri's, Catherine's, and Lenore's lives are intertwined but not in the way that one would think. Adri lives in 2065 Kansas, Catherine lives in 1930s Kansas, and Lenore lives in England in 1919. As Adri is preparing to go to Mars, she stays with her cousin in Kansas, where the training takes place. Upon settling in, she comes across letters written from Lenore to Beth. Through journals and, later, letters, Catherine narrates her own story of being in Kansas during the Dust Bowl." - publisher summary
Back in Time: Historical Fiction Book Club
If you like a bit of fiction with your history, join us for great discussions each month at 1:00 p.m. in LRNC 131 on the following dates. For more information, please contact Susan Green at 281.290.3242 or susan.e.green@lonestar.edu for more information.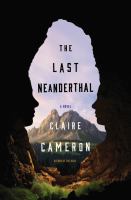 April 4 - The Last Neanderthal by Claire Cameron
"The enthralling story of two women separated by millennia, but linked by an epic journey that will transform them both. Forty thousand years in the past, the last family of Neanderthals roams the earth. After a crushingly hard winter, their numbers are low, but Girl, the oldest daughter, is just coming of age and her family is determined to travel to the annual meeting place and find her a mate. But the unforgiving landscape takes its toll, and Girl is left alone to care for Runt, a foundling of unknown origin. As Girl and Runt face the coming winter storms, Girl realizes she has one final chance to save her people, even if it means sacrificing part of herself. In the modern day, archaeologist Rosamund Gale works well into her pregnancy, racing to excavate newly found Neanderthal artifacts before her baby comes. Linked across the ages by the shared experience of early motherhood, both stories examine the often taboo corners of women's lives." - publisher summary excerpt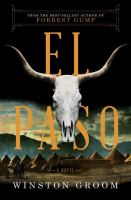 May 2 - El Paso by Winston Groom
"Pitting the legendary Pancho Villa against "the Colonel," a thrill-seeking Bostonian railroad tycoon whose fading fortune is tied up in a colossal ranch in Chihuahua, El Paso opens during a time of dramatic upheaval in Mexico--its government being squeezed on one end by Villa's revolutionaries and on the other by "filthy" American capitalists. Content to observe the war from aboard his dazzling yacht, the Ajax, the Colonel is suddenly pulled into this drama when his famous Valle del Sol ranch is raided for nearly "two million and a half dollars in beef on the hoof." Oblivious to the realities of war and hoping to salvage his losses, the Colonel whisks his family down to Mexico where they make a disturbing discovery: it was Villa who not only stole the cattle but also murdered their beloved ranch manager. Even worse, Villa's henchmen abduct the Colonel's grandchildren in another daring raid only days later. The novel explodes into an epic as an extraordinary cast of characters from both history and imagination begin to emerge, all vying to get their hands on the ever-elusive Villa...Replete with shootouts, daring escapes, and an unforgettable bullfight, El Paso brings to life a crucial moment in history and, in the process, becomes an indelible portrait of the American Southwest in the final days of the wild frontier." - publisher summary excerpt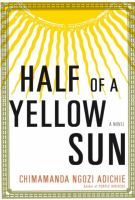 June 6 - Half of a Yellow Sun by Chimamanda Ngozi Adichie
"With astonishing empathy and the effortless grace of a natural storyteller, Chimamanda Ngozi Adichie weaves together the lives of three characters swept up in the turbulence of the decade. Thirteen-year-old Ugwu is employed as a houseboy for a university professor full of revolutionary zeal. Olanna is the professor's beautiful mistress, who has abandoned her life of privilege in Lagos for a dusty university town and the charisma of her new lover. And Richard is a shy young Englishman in thrall to Olanna's twin sister, an enigmatic figure who refuses to belong to anyone. As Nigerian troops advance and the three must run for their lives, their ideals are severely tested, as are their loyalties to one another." - publisher summary excerpt
Books without Borders Book Club
Throughout the year our group will be reading books, both fiction and nonfiction, that highlight the literature, culture, environment, and politics of various parts of the world. Each month a LSC-CyFair faculty member will facilitate the conversation on the dates listed below at 1:00 p.m. in LRNC 131. Join us as we delve into Books without Borders. Contact Rachel Evans at 281.290.5254 or Rachel.Evans@lonestar.edu for book copies and more information.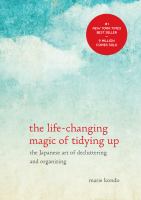 April 18 - The Life-Changing Magic of Tidying Up by Marie Kondo
Facilitator: Jen Crouse, Children's Librarian
"This best-selling guide to decluttering your home from Japanese cleaning consultant Marie Kondo takes readers step-by-step through her revolutionary KonMari Method for simplifying, organizing, and storing."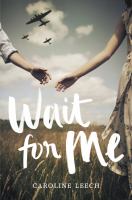 May 16 - Wait for Me by Caroline Leech
Facilitator: Tracy Williams, Teen Librarian
"On her father's farm in Scotland in 1945, Lorna Anderson's life consists of endless chores, rationing, knitting Red Cross scarves, and praying for an Allied victory. So when Paul Vogel, a German prisoner of war, is assigned as the new farmhand, Laura is appalled. How can she possibly work alongside the enemy when her own brothers are risking their lives for their country? But as Lorna reluctantly spends time with Paul, she feels herself changing."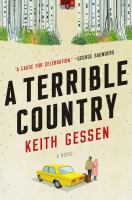 June 20 - A Terrible Country by Keith Gessen
Facilitator: Cambria Stamper, Humanities Professor
"When Andrei Kaplan's older brother Dima insists that Andrei return to Moscow to care for their ailing grandmother, Andrei must take stock of his life in New York. His girlfriend has stopped returning his text messages. His dissertation adviser is dubious about his job prospects. It's the summer of 2008, and his bank account is running dangerously low. Perhaps a few months in Moscow are just what he needs."

July 18 - Life of Pi by Yann Martel
Facilitator: Jessica Paz Hernandez, Advisor II
"After the sinking of a cargo ship, a solitary lifeboat remains bobbing on the wild blue Pacific. The only survivors from the wreck are a sixteen-year-old boy named Pi, a hyena, a wounded zebra, an orangutan—and a 450-pound royal Bengal tiger. The scene is set for one of the most extraordinary and beloved works of fiction in recent years."
I Love a Mystery Book Club
Whether you savor a cozy murder mystery, a classic whodunit, or a thriller, I Love a Mystery Book Club is a great way to add to your "to read" list. The group meets the last Wednesday of the month at 12:00 p.m. in LRNC 131. For more details, contact Claire Gunnels at 281.290.3241 or claire.b.gunnels@lonestar.edu.

Check the Harris County Public Library mystery newsletter for book suggestions.

Upcoming Schedule:
April 24: Mysteries Happening in Chinatown
View a list of Chinatown mysteries from the library catalog. Or consider titles from Goodreads.
May 29: Depth of Winter by Craig Johnson
Welcome to Walt Longmire's worst nightmare. An international hit man and the head of one of the most vicious drug cartels in Mexico has kidnapped Walt's beloved daughter, Cady.
June 26: Sara Paretsky's V. I. Warshawski mysteries (Chicago based)
Goodreads lists Warshawski titles in order but you don't need to read them sequentially.
---