Book Clubs - LSC-CyFair
New! YA for Adults Book Club
Young adult (YA) books are not only for teens! If you are an adult who is forever young, join us for great discussions that focus on YA books. We will meet the 2nd Tuesday of the month at 6:30 p.m. in LRNC 131. Questions? Contact Melanie Wachsmann at 281-290-5917 or melanie.s.wachsmann@lonestar.edu.
January 9 - The Red Umbrella by Christina Diaz Gonzalez
In 1961, two years after the Communist revolution, Lucía Álvarez still leads a carefree life, dreaming of parties and her first crush. But when the soldiers come to her sleepy Cuban town, everything begins to change. Freedoms are stripped away. Neighbors disappear. Her friends feel like strangers. And her family is being watched. As the revolution's impact becomes more oppressive, Lucía's parents make the heart-wrenching decision to send her and her little brother to the United States--on their own. Suddenly plunked down in Nebraska with well-meaning strangers, Lucía struggles to adapt to a new country, a new language, a new way of life. But what of her old life? Will she ever see her home or her parents again? And if she does, will she still be the same girl? - publisher summary excerpt
February 13 - To All the Boys I've Loved Before by Jenny Han
What if all the crushes you ever had found out how you felt about them...all at once? Lara Jean Song keeps her love letters in a hatbox her mother gave her. They aren't love letters that anyone else wrote for her; these are ones she's written. One for every boy she's ever loved-five in all. When she writes, she pours out her heart and soul and says all the things she would never say in real life, because her letters are for her eyes only. Until the day her secret letters are mailed, and suddenly, Lara Jean's love life goes from imaginary to out of control.
March 6 - Orbiting Jupiter by Gary D. Schmidt
The two-time Newbery Honor winner Gary D. Schmidt delivers the shattering story of Joseph, a father at thirteen, who has never seen his daughter, Jupiter. After spending time in a juvenile facility, he's placed with a foster family on a farm in rural Maine. Here Joseph, damaged and withdrawn, meets twelve-year-old Jack, who narrates the account of the troubled, passionate teen who wants to find his baby at any cost. In this riveting novel, two boys discover the true meaning of familyand the sacrifices it requires. - publisher summary
April 10 - The Diabolic by S.J. Kincaid
Red Queen meets The Hunger Games in this epic novel about what happens when a senator's daughter is summoned to the galactic court as a hostage, but she's really the galaxy's most dangerous weapon in disguise. - publisher summary excerpt
May 8 - Genuine Fraud by E. Lockhart
Imogen is a runaway heiress, an orphan, a cook, and a cheat. Jule is a fighter, a social chameleon, and an athlete. An intense friendship. A disappearance. A murder, or maybe two. A bad romance, or maybe three. Blunt objects, disguises, blood, and chocolate. The American dream, superheroes, spies, and villains. A girl who refuses to give people what they want from her. A girl who refuses to be the person she once was. - publisher summary excerpt

Back in Time: Historical Fiction Book Club
If you like a bit of fiction with your history, join us for great discussions each month at 1:00 p.m. in LRNC 131 on the following dates. For more information, please contact Susan Green at 281.290.3242 or susan.e.green@lonestar.edu for more information.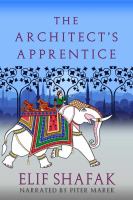 January 4 - Architect's Apprentice by Elif Shalik
"In 1540, twelve-year-old Jahan arrives in Istanbul. As an animal tamer in the sultan's menagerie, he looks after the exceptionally smart elephant Chota and befriends (and falls for) the sultan's beautiful daughter, Princess Mihrimah. A palace education leads Jahan to Mimar Sinan, the empire's chief architect, who takes Jahan under his wing as they construct (with Chota's help) some of the most magnificent buildings in history." - publisher summary excerpt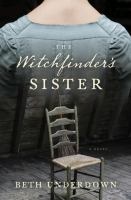 February 1 - Witchfinder's Sister by Beth Underdown
"Based loosely on the life of a real English witch finder named Matthew Hopkins, the story is narrated by his sister, Alice, who, pregnant, must return to her brother's household in the village of Manningtree after the death of her husband in London. As Matthew's ward, Alice can only watch as her brother's behavior spirals into fanaticism and cruelty." - Publisher's Weekly review excerpt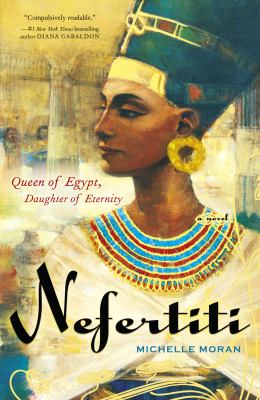 March 1 - Nefertiti by Michelle Moran
"Love, betrayal, political unrest, plague, and religious conflict -- Nefertiti brings ancient Egypt to life in vivid detail." - publisher summary excerpt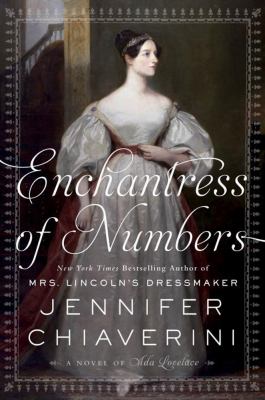 April 5 - Enchantress of Numbers: A Novel of Ada Lovelace by Jennifer Chiaverini
Fictionalized account of the life of Ada Byron Lovelace, who worked with Charles Babbage on the first prototype of a computer in the Victorian era. "New York Times bestselling author Jennifer Chiaverini unveils the passions, dreams, and insatiable thirst for knowledge of a largely unheralded pioneer in computing - a young woman who stepped out of her father's shadow to achieve her own laurels and champion the new technology that would shape the future." - publisher summary excerpt
Books without Borders
Throughout the year our group will be reading books, both fiction and non-fiction, that highlight the literature, culture, environment, and politics of various parts of the world. Each month a LSC-CyFair faculty member will introduce and facilitate the conversation on the dates listed below at 1:00 p.m. in LRNC 131. Join us as we delve into Books without Borders. Contact Rachel Renick at 281.290.5254 or rachel.l.renick@lonestar.edu for book copies and more information.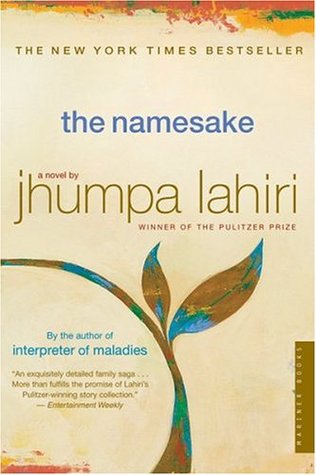 January 18 at 1:00 p.m. - The Namesake by Jhumpa Lahiri
Facilitator: Jane Stimpson, Reference Librarian
"The Namesake takes the Ganguli family from their tradition-bound life in Calcutta through their fraught transformation into Americans. On the heels of an arranged wedding, Ashoke and Ashima Ganguli settle in Cambridge, Massachusetts, where Ashoke does his best to adapt while his wife pines for home. When their son, Gogol, is born, the task of naming him betrays their hope of respecting old ways in a new world." - publisher's summary excerpt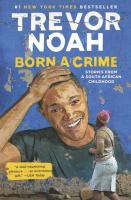 February 15 at 1:00 p.m. - Born a Crime: Stories from a South African Childhood by Trevor Noah
Facilitator: Lauren Hall, Reference Librarian
"Trevor Noah's unlikely path from apartheid South Africa to the desk of The Daily Show began with a criminal act: his birth. Trevor was born to a white Swiss father and a black Xhosa mother at a time when such a union was punishable by five years in prison. Living proof of his parents' indiscretion, Trevor was kept mostly indoors for the earliest years of his life, bound by the extreme and often absurd measures his mother took to hide him from a government that could, at any moment, steal him away." - publisher's summary excerpt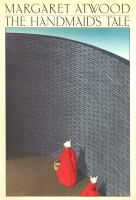 March 22 at 1:00 p.m. - The Handmaid's Tale by Margaret Atwood
Facilitator: Heidi Green, Political Science Professor
"Offred is a Handmaid in the Republic of Gilead, serving in the household of the enigmatic Commander and his bitter wife. She may go out once a day to markets whose signs are now pictures because women are not allowed to read. She must pray that the Commander makes her pregnant, for in a time of declining birthrates her value lies in her fertility, and failure means exile to the dangerously polluted Colonies." - publisher's summary excerpt
I Love a Mystery Book Club
Whether a cozy murder mystery, a classic whodunit, or a thriller, I Love a Mystery Book Club is a great way to add to your "to read" list. The club meets the last Wednesday of the month at 12:00 p.m. in LRNC 131. For more details, contact Claire Gunnels at 281.290.3241 or claire.b.gunnels@lonestar.edu.
Check the Harris County Public Library mystery newsletter for book suggestions.
Upcoming Schedule:
January 31: The Dollhouse by Fiona Davis
"Fiona Davis's stunning debut novel pulls readers into the lush world of New York City's glamorous Barbizon Hotel for Women, where a generation of aspiring models, secretaries, and editors lived side-by-side while attempting to claw their way to fairy-tale success in the 1950s, and where a present-day journalist becomes consumed with uncovering a dark secret buried deep within the Barbizon's glitzy past." - publisher summary excerpt
February 28: Mysteries with Native Americans
Sample Authors: Tony or Anne Hillerman, Dana Stabenow, Jesse Cox, James Doss
Goodreads list: https://www.goodreads.com/shelf/show/native-american-mystery
March 28: A Rising Man by Abir Mukherjee
"Calcutta, 1919. Captain Sam Wyndham, former Scotland Yard detective, has been recruited to head up a new post in the police force. The body of a senior official has been found in a filthy sewer, and a note left in his mouth warns the British to quit India, or else. Wyndham is teamed with arrogant Inspector Digby and Sergeant Banerjee, one of the few Indians to be recruited into the new CID. The case takes them from the opulent mansions of wealthy British traders to the seedy opium dens of the city and puts them under pressure to solve the case before it erupts into increased violence on the streets." - publisher summary excerpt
---