Book Clubs - LSC-CyFair
YA for Adults Book Club
Young adult (YA) books are not only for teens! If you are an adult who is forever young, join us for great discussions that focus on YA books. We will meet the 2nd Tuesday of the month at 6:30 p.m. in LRNC 131. Questions? Contact Melanie Wachsmann at 281-290-5917 or melanie.s.wachsmann@lonestar.edu.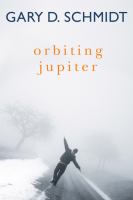 March 6 - Orbiting Jupiter by Gary D. Schmidt
The two-time Newbery Honor winner Gary D. Schmidt delivers the shattering story of Joseph, a father at thirteen, who has never seen his daughter, Jupiter. After spending time in a juvenile facility, he's placed with a foster family on a farm in rural Maine. Here Joseph, damaged and withdrawn, meets twelve-year-old Jack, who narrates the account of the troubled, passionate teen who wants to find his baby at any cost. In this riveting novel, two boys discover the true meaning of familyand the sacrifices it requires. - publisher summary

April 10 - The Diabolic by S.J. Kincaid
Red Queen meets The Hunger Games in this epic novel about what happens when a senator's daughter is summoned to the galactic court as a hostage, but she's really the galaxy's most dangerous weapon in disguise. - publisher summary excerpt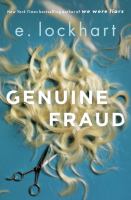 May 8 - Genuine Fraud by E. Lockhart
Imogen is a runaway heiress, an orphan, a cook, and a cheat. Jule is a fighter, a social chameleon, and an athlete. An intense friendship. A disappearance. A murder, or maybe two. A bad romance, or maybe three. Blunt objects, disguises, blood, and chocolate. The American dream, superheroes, spies, and villains. A girl who refuses to give people what they want from her. A girl who refuses to be the person she once was. - publisher summary excerpt
Back in Time: Historical Fiction Book Club
If you like a bit of fiction with your history, join us for great discussions each month at 1:00 p.m. in LRNC 131 on the following dates. For more information, please contact Susan Green at 281.290.3242 or susan.e.green@lonestar.edu for more information.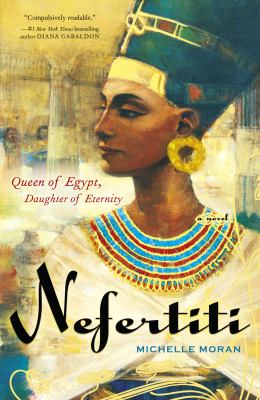 March 1 - Nefertiti by Michelle Moran
"Love, betrayal, political unrest, plague, and religious conflict -- Nefertiti brings ancient Egypt to life in vivid detail." - publisher summary excerpt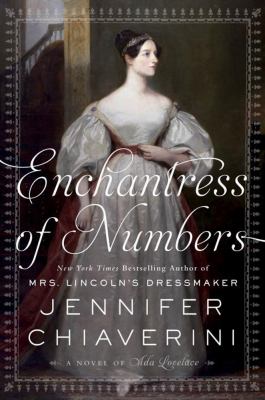 April 5 - Enchantress of Numbers: A Novel of Ada Lovelace by Jennifer Chiaverini
Fictionalized account of the life of Ada Byron Lovelace, who worked with Charles Babbage on the first prototype of a computer in the Victorian era. "New York Times bestselling author Jennifer Chiaverini unveils the passions, dreams, and insatiable thirst for knowledge of a largely unheralded pioneer in computing - a young woman who stepped out of her father's shadow to achieve her own laurels and champion the new technology that would shape the future." - publisher summary excerpt
Books without Borders
Throughout the year our group will be reading books, both fiction and non-fiction, that highlight the literature, culture, environment, and politics of various parts of the world. Each month a LSC-CyFair faculty member will introduce and facilitate the conversation on the dates listed below at 1:00 p.m. in LRNC 131. Join us as we delve into Books without Borders. Contact Rachel Renick at 281.290.5254 or rachel.l.renick@lonestar.edu for book copies and more information.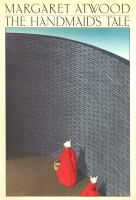 March 22 - The Handmaid's Tale by Margaret Atwood
Facilitator: Heidi Green, Political Science Professor
"Offred is a Handmaid in the Republic of Gilead, serving in the household of the enigmatic Commander and his bitter wife. She may go out once a day to markets whose signs are now pictures because women are not allowed to read. She must pray that the Commander makes her pregnant, for in a time of declining birthrates her value lies in her fertility, and failure means exile to the dangerously polluted Colonies." - publisher's summary excerpt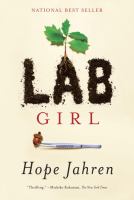 April 19 - Lab Girl by Hope Jahren (digital copies and paper copies in the library catalog)
Facilitator: Bobby O'Brien, History Professor
"An illuminating debut memoir of a woman in science; a moving portrait of a longtime friendship; and a stunningly fresh look at plants that will forever change how you see the natural world. Acclaimed scientist Hope Jahren has built three laboratories in which she's studied trees, flowers, seeds, and soil. Her first book is a revelatory treatise on plant life—but it is also so much more. Lab Girl is a book about work, love, and the mountains that can be moved when those two things come together." - publisher's summary excerpt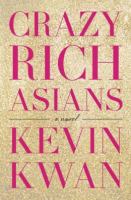 May 17 - Crazy Rich Asians by Kevin Kwan
Facilitator: Rachel Hugenberg, Reference Librarian
"When Rachel Chu agrees to spend the summer in Singapore with her boyfriend, Nicholas Young, she envisions a humble family home, long drives to explore the island, and quality time with the man she might one day marry. What she doesn't know is that Nick's family home happens to look like a palace, that she'll ride in more private planes than cars, and that with one of Asia's most eligible bachelors on her arm, Rachel might as well have a target on her back." - publisher's summary excerpt
I Love a Mystery Book Club
Whether you savor a cozy murder mystery, a classic whodunit, or a thriller, I Love a Mystery Book Club is a great way to add to your "to read" list. The club meets the last Wednesday of the month at 12:00 p.m. in LRNC 131. For more details, contact Claire Gunnels at 281.290.3241 or claire.b.gunnels@lonestar.edu.
Check the Harris County Public Library mystery newsletter for book suggestions.
Upcoming Schedule:
March 28: A Rising Man by Abir Mukherjee
"Calcutta, 1919. Captain Sam Wyndham, former Scotland Yard detective, has been recruited to head up a new post in the police force. The body of a senior official has been found in a filthy sewer, and a note left in his mouth warns the British to quit India, or else. Wyndham is teamed with arrogant Inspector Digby and Sergeant Banerjee, one of the few Indians to be recruited into the new CID. The case takes them from the opulent mansions of wealthy British traders to the seedy opium dens of the city and puts them under pressure to solve the case before it erupts into increased violence on the streets." - publisher summary excerpt

April 25: Locked Room Mysteries - Classic or New!
"In a "locked room" mystery, a murder (or other crime) happens in a room that seems to be completely, well, locked to the outside world; typically from the inside. So in order to solve the crime, the detective has to figure out not only who committed it but also why the scene of the crime is a locked room in the first place, and how the perpetrator managed to get in and out of the room and leave it behind apparently locked from the inside. Sometimes, the locked room is also used as a decoy or in order to provide the murderer with an apparently unbreakable alibi for a crime committed somewhere else." - Goodreads description
---