LSCS Libraries
|
Library Services
|
Library Services: Adults
|
Library Services: Adults - LSC-CyFair
|
Book Clubs - LSC-CyFair
Back in Time: Historical Fiction Book Club
If you like a bit of fiction with your history, join us for great discussions each month at 1:00 p.m. in LRNC 131 (exceptions noted below) on the following dates. For more details, contact Susan Green at 281.290.3242 or susan.e.green@lonestar.edu.

April 3 - Pompeii by Robert Harris - Meet in LRNC 118.
A Roman engineer is trying to solve water problems caused by what will be the eruption of Vesuvius.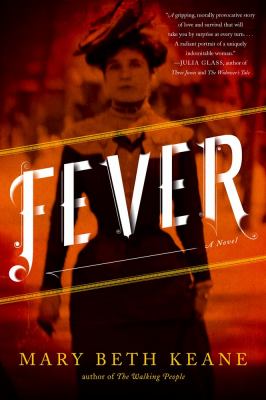 May 1 - Fever by Mary Beth Keane
Fictional account of Typhoid Mary, who was diagnosed as a carrier of Typhoid Mary, yet resisted health officials' order that she not work as a cook.

June 5 - Beneath the Lion's Gaze by Maaza Mengiste
A respected doctor's family is torn into upheaval during the final years of Emperor Haile Selassie in 1970's Ethiopia.

July 10 [note date change] - Blood and Beauty: the Borgias by Sarah Dunant - Meet in LRNC 118.
The Borgias (Pope Alexander and his children) as seen in a less bloodthirsty, yet still opportunistic light.

August 7 - The Visionist by Rachel Urquhart - Meet in LRNC 118.
A young woman from an abused family joins a Shaker community in the 1840's where she is unexpectedly hailed as a visionist or prophet.

September 4 - King's Mountain by Sharyn McCrumb
Story of the valiant turning point of the Revolutionary War fought by Appalachian militia.
---
Books without Borders
Throughout the year our group will be reading books, both fiction and non-fiction, that highlight the literature, culture, environment, and politics of various parts of the world. Each month a LSC-CyFair faculty member will introduce and facilitate the conversation in LRNC 215 on the dates listed below at 1:00 p.m. unless otherwise noted. Please pick up a reading guide from the 2nd floor reference desk the first week of each month. Join us as we delve into Books without Borders. Contact Patsy Brautigam (patsy.r.brautigam@lonestar.edu) for book copies and more information.

April 17 - Story of a Death Foretold: The Coup Against Salvador Allende, September 11, 1973 by Oscar Guardiola-Rivera [Chile] - Facilitator, Blake Ellis, Associate Professor of History, Lone Star College-CyFair
Note: Not in the library catalog, so contact Patsy Brautigam (patsy.r.brautigam@lonestar.edu) for a copy of the book.

May 15 – The Woman Warrior: Memoirs of a Girlhood Among Ghosts by Maxine Kingston [China] - Facilitator, Fay Lee, Professor of English, Lone Star College-CyFair
A Chinese American woman tells of the Chinese myths, family stories and events of her California childhood that have shaped her identity.

June 19 - The Signature of All Things by Elizabeth Gilbert - Facilitator, Robert O'Brien, Professor of History, Lone Star College-CyFair
"Born in 1800 to an early American capitalist who built a pharmaceutical empire from nothing, Alma Whittaker is given opportunities not enjoyed by her peers. A plain, private young woman, Alma devotes her time to the development of her mind and the study of the natural world. Life passes quietly, measuredly; botany and the family business fill her time, with little to disrupt the contented nature of things. Until middle age, when Alma falls in love-with Ambrose Pike, an artist and dreamer, a man who opens her mind and her world to things that cannot be measured with a ruler or seen through a microscope. Feeling more alive than ever, Alma basks in the joyous chaos her life has become. But when her husband dies unexpectedly, Alma takes to the seas, traveling the world, seeking answers, and finding that the truth was there inside her all along." - Library Journal review excerpt
---
I Love a Mystery Book Club
Enjoy the flexibility of a book club where everyone reads a different book from one theme or author—it's a great way to add to your "to read" list! The club meets the last Wednesday of the month at 12:00 p.m. in room 215. For more details contact Lindsey Bartlett at 281.290.3973 or lindsey.l.bartlett@lonestar.edu.
We have the group for you!

Upcoming Schedule:
---
Sports Page Book Club
On the second Wednesday of each month from 1:00-2:00 p.m. in LRNC 215, join your host Mick Stafford for sports talk and books. Call 281.290.5276 for more information.

April 16 (date change) : Wild: From Lost to Found on the Pacific Crest Trail by Cheryl Strayed Note: meet in LRNC 117
"In the summer of 1995, at age 26 and feeling at the end of her rope emotionally, Strayed resolved to hike solo the Pacific Crest Trail, a 2,663-mile wilderness route stretching from the Mexican border to the Canadian and traversing nine mountain ranges and three states. In this detailed, in-the-moment re-enactment, she delineates the travails and triumphs of those three grueling months." - Publisher's Weekly review excerpt
---
Contact the LSC-CyFair Library: chat | e-mail | voice - 281.290.3214 | text - 832.463.0478
Maintained by: M.Norem-Reference Librarian
monica.r.norem@lonestar.edu