Book Clubs - LSC-CyFair
Back in Time: Historical Fiction Book Club
If you like a bit of fiction with your history, join us for great discussions each month at 1:00 p.m. in LRNC 131 on the following dates. For more information, please contact Susan Green at 281.290.3242 or susan.e.green@lonestar.edu for more information.
February 4 - The Aviator's Wife by Melanie Benjamin
"Talented historical novelist Benjamin has a knack for picking intriguing, if somewhat obscure, women in history and making them utterly unforgettable. Told from the perspective of Anne Lindbergh, wife of the famed aviator Charles, her third novel doesn't disappoint. . . Intimately depicting their marriage of duty and partnership in the air, as well as the horrific kidnapping and murder of first child Charles Jr., this is less love story than voyeuristic glimpse at one of the 20th century's most captivating men through the eyes of the woman who knew him best." - Publishers Weekly review excerpt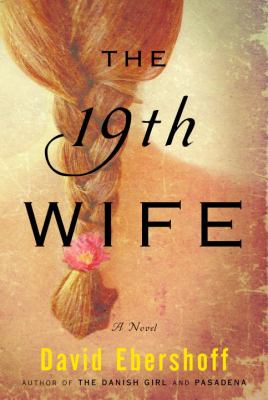 March 3 - The 19th Wife by David Ebershoff
Two distinct eras in the history of polygamy share time in this compelling novel, which is narrated by two very different people. First, there's Ann Eliza Young, the 19th wife of Mormon patriarch Brigham Young, who in 1875 left her husband (and therefore her church) and embarked on a crusade to end polygamy. Then there's Jordan, a 20-year-old in the present day who at 14 was cast out of the fundamentalist Mormon sect in which he'd been raised. His mother, also a 19th wife, has been accused of murdering her husband, and so he's returned to his hometown to help. - publisher's summary excerpt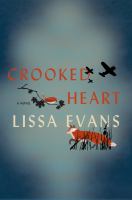 April 7 - Crooked Heart by Lissa Evans
Paper Moon meets the Blitz in this original black comedy set in World War II England, chronicling an unlikely alliance between a small-time con artist and a young orphan evacuee. - publisher's summary excerpt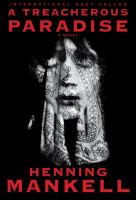 May 5 - Treacherous Paradise by Henning Mankell
A young woman leaves Sweden in 1904 in hopes of a better life but is stranded in Portuguese East Africa when she is widowed where she becomes the owner of a brothel. She finds herself alienated from most of society and must draw on her inner strength. - publisher's summary excerpt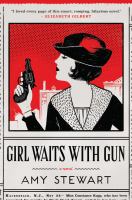 June 2 - Girl Waits with Gun by Amy Stewart
Constance Kopp doesn't quite fit the mold. She towers over most men, has no interest in marriage or domestic affairs, and has been isolated from the world since a family secret sent her and her sisters into hiding fifteen years ago. One day a belligerent and powerful silk factory owner runs down their buggy, and a dispute over damages turns into a war of bricks, bullets, and threats as he unleashes his gang on their family farm. When the sheriff enlists her help in convicting the men, Constance is forced to confront her past and defend her family -- and she does it in a way that few women of 1914 would have dared. An enthralling novel based on a true story. - publisher's summary excerpt
Books without Borders
Throughout the year our group will be reading books, both fiction and non-fiction, that highlight the literature, culture, environment, and politics of various parts of the world. Each month a LSC-CyFair faculty member will introduce and facilitate the conversation in LRNC 131 on the dates listed below at 1:00 p.m. unless otherwise noted. Join us as we delve into Books without Borders. Contact Rachel Renick at 281.290.5254 or rachel.l.renick@lonestar.edu for book copies and more information.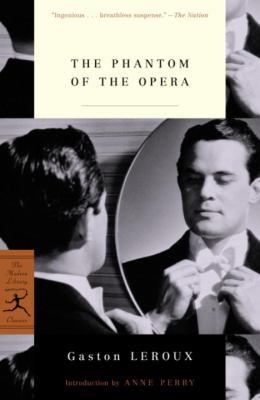 February 18 - The Phantom of the Opera by Gaston Leroux
Facilitator: Rachel Renick, Reference Librarian
Free eBook versions
to read online or download from the Project Gutenberg website.
"First published in French as a serial in 1909, "The Phantom of the Opera" is a riveting story that revolves around the young, Swedish Christine Daaé. Her father, a famous musician, dies, and she is raised in the Paris Opera House with his dying promise of a protective angel of music to guide her… Leroux's work, with characters ranging from the spoiled prima donna Carlotta to the mysterious Persian from Erik's past, has been immortalized by memorable adaptations. Despite this, it remains a remarkable piece of Gothic horror literature in and of itself, deeper and darker than any version that follows." – Goodreads summary excerpt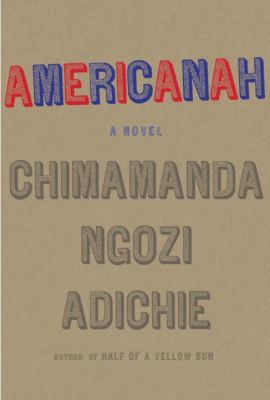 March 24 - Americanah by Chimamanda Ngozi Adichie
Facilitator: Jane Stimpson, Reference Librarian
Adichie's "remarkable novel is partly an immigrant experience narrative, partly pointed social commentary, and partly a love story. Ifemelu and Obinze fell in love as teenagers in 1990s Lagos, Nigeria, when the country was under military dictatorship… 'Witty, wry, and observant, Adichie is a marvelous storyteller who writes passionately about the difficulty of assimilation and the love that binds a man, a woman, and their homeland.'" –
Library Journal
review excerpt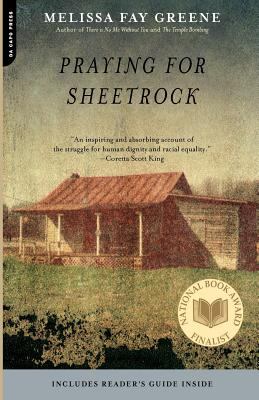 April 21- Praying for Sheetrock by Melissa Fay Greene
Facilitator: Matt Turner, Interim Dean and English Professor
Praying for Sheetrock, by Melissa Fay Greene, has been selected as the campus shared book for 2015-16. While the events of Greene's book occurred in the 1970s, the issues she covers are still very relevant.
"Praying for Sheetrock is the story of McIntosh County, a small, isolated, and lovely place on the flowery coast of Georgia--and a county where, in the 1970s, the white sheriff still wielded all the power, controlling everything and everybody. Somehow the sweeping changes of the civil rights movement managed to bypass McIntosh entirely. It took one uneducated, unemployed black man, Thurnell Alston, to challenge the sheriff and his courthouse gang--and to change the way of life in this community forever." – publishers summary
Praying for Sheetrock will be read by students in English and History courses. A series of events for the fall and spring semesters are being planned to provide the campus community opportunities to participate in the conversation inspired by Green's book.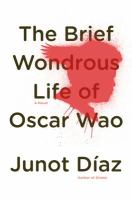 May 19 - The Brief Wondrous Life of Oscar Wao by Junot Díaz
Facilitator: Stephanie Krueger, Spanish Professor

"Oscar is a sweet but disastrously overweight ghetto nerd who—from the New Jersey home he shares with his old world mother and rebellious sister—dreams of becoming the Dominican J.R.R. Tolkien and, most of all, finding love. But Oscar may never get what he wants. Blame the fukú—a curse that has haunted Oscar's family for generations, following them on their epic journey from Santo Domingo to the USA. Encapsulating Dominican-American history, The Brief Wondrous Life of Oscar Wao opens our eyes to an astonishing vision of the contemporary American experience and explores the endless human capacity to persevere—and risk it all—in the name of love." – from Junot Díaz's website
I Love a Mystery Book Club
Enjoy the flexibility of a book club where everyone reads a different book from one theme or author—it's a great way to add to your "to read" list! The club meets the last Wednesday of the month at 12:00 p.m. in LRNC 131. For more details, contact Cindy Hoffart-Watson at 281.290.3265 or cynthia.j.hoffart-watson@lonestar.edu.
Upcoming Schedule:
---