Adult Book Clubs - LSC-CyFair
See also:
Children's Book Clubs in the Summer Reading Program
Teen Book Clubs
YA for Adults Book Club
Young adult (YA) books are not only for teens! If you are an adult who is forever young, join us for great discussions on YA books. We will meet the 2nd Tuesday of the month at 6:30 p.m. in LRNC 131. Questions? Contact Melanie Wachsmann at 281-290-5917 or melanie.s.wachsmann@lonestar.edu.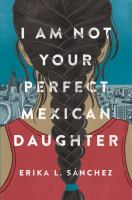 August 14 - I Am Not Your Perfect Mexican Daughter by Erica L. Sanchez
"A poignant but often laugh-out-loud funny contemporary YA about losing a sister and finding yourself amid the pressures, expectations, and stereotypes of growing up in a Mexican-American home." - publisher summary excerpt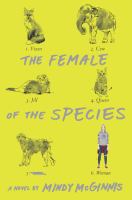 September 11 - The Female of the Species by Mindy McGinnis
"Three years ago, when her older sister, Anna, was murdered and the killer walked free, Alex uncaged the language she knows best--the language of violence . . . Alex knows she can't be trusted among other people. Not with Jack, the star athlete who wants to really know her but still feels guilty over the role he played the night Anna's body was discovered. And not with Peekay, the preacher's kid with a defiant streak who befriends Alex while they volunteer at an animal shelter. Not anyone. As their senior year unfolds, Alex's darker nature breaks out, setting these three teens on a collision course that will change their lives forever." - publisher summary excerpt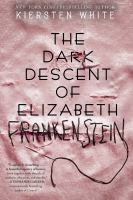 October 9 - The Dark Descent of Elizabeth Frankenstein by Kiersten White
"Elizabeth Lavenza hasn't had a proper meal in weeks. Her thin arms are covered with bruises from her 'caregiver,' and she is on the verge of being thrown into the streets . . . until she is brought to the home of Victor Frankenstein, an unsmiling, solitary boy who has everything--except a friend. Victor is her escape from misery. Elizabeth does everything she can to make herself indispensable--and it works. She is taken in by the Frankenstein family and rewarded with a warm bed, delicious food, and dresses of the finest silk. Soon she and Victor are inseparable. But her new life comes at a price." - publisher summary excerpt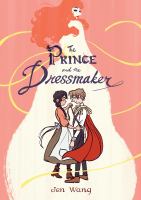 November 13 - The Prince and the Dressmaker by Jen Wang
"Prince Sebastian is looking for a bride--or rather, his parents are looking for one for him. Sebastian is too busy hiding his secret life from everyone. At night he puts on daring dresses and takes Paris by storm as the fabulous Lady Crystallia--the hottest fashion icon in the world capital of fashion! Sebastian's secret weapon (and best friend) is the brilliant dressmaker Frances--one of only two people who know the truth . . . But Frances dreams of greatness, and being someone's secret weapon means being a secret. Forever. How long can Frances defer her dreams to protect a friend? Jen Wang weaves an exuberantly romantic tale of identity, young love, art, and family. A fairy tale for any age, The Prince and the Dressmaker will steal your heart." - publisher summary excerpt

December 11 - The 57 Bus by Dashka Slater
"If it weren't for the 57 bus, Sasha and Richard never would have met. Both were high school students from Oakland, California, one of the most diverse cities in the country, but they inhabited different worlds. Sasha, a white teen, lived in the middle-class foothills and attended a small private school. Richard, a black teen, lived in the crime-plagued flatlands and attended a large public one. Each day, their paths overlapped for a mere eight minutes. But one afternoon on the bus ride home from school, a single reckless act left Sasha severely burned, and Richard charged with two hate crimes and facing life imprisonment. The case garnered international attention, thrusting both teenagers into the spotlight." - publisher summary excerpt
Back in Time: Historical Fiction Book Club
If you like a bit of fiction with your history, join us for great discussions each month at 1:00 p.m. in LRNC 131 on the following dates. For more information, please contact Susan Green at 281.290.3242 or susan.e.green@lonestar.edu for more information.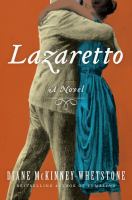 September 6 - Lazaretto by Diane McKinney-Whetstone
Note: Please meet in LRNC 215 for this session only.
The author provides a "cast of nineteenth-century characters whose colorful lives intersect at the legendary Lazaretto--America's first quarantine hospital, isolated on an island where two rivers meet. . . and transports us to Philadelphia in the aftermath of the Civil War and Lincoln's assassination, beautifully evoking powerful stories of love, friendship and humanity amid the vibrant black community that flourished amid the troubled times." - publisher summary excerpt

October 4 - Varina by Charles Frazier
"Her marriage prospects limited, teenage Varina Howell agrees to wed the much-older widower Jefferson Davis, with whom she expects the secure life of a Mississippi landowner. Davis instead pursues a career in politics and is eventually appointed president of the Confederacy, placing Varina at the white-hot center of one of the darkest moments in American history--culpable regardless of her intentions." - publisher summary excerpt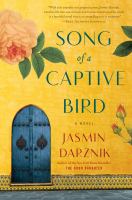 November 1 - Song of a Captive Bird by Jasmin Darznik
All through her childhood in Tehran, Forugh Farrokhzad is told that Persian daughters should be quiet and modest. She is taught only to obey, but she always finds ways to rebel. . .During the summer of 1950, Forugh's passion for poetry takes flight--and tradition seeks to clip her wings. . .Inspired by Forugh Farrokhzad's verse, letters, films, and interviews--and including original translations of her poems--this haunting novel uses the lens of fiction to capture the tenacity, spirit, and conflicting desires of a brave woman who represents the birth of feminism in Iran--and who continues to inspire generations of women around the world." - publisher summary excerpt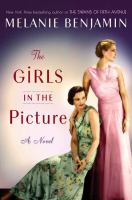 December 6 - Girls in the Picture by Melanie Benjamin
It is 1914, and twenty-five-year-old Frances Marion has left her (second) husband and her Northern California home for the lure of Los Angeles, where she is determined to live independently as an artist. . .Turn any corner in this burgeoning town and you'll find made-up actors running around, as a movie camera captures it all. In this fledgling industry, Frances finds her true calling writing stories for this wondrous new medium. She also makes the acquaintance of actress Mary Pickford, whose signature golden curls and lively spirit have given her the title of America's Sweetheart. The two ambitious young women hit it off instantly, their kinship fomented by their mutual fever to create, to move audiences to a frenzy, to start a revolution. . .As in any good Hollywood story, dramas will play out, personalities will clash, and even the deepest friendships might be shattered." - publisher summary excerpt
Books without Borders Book Club
Throughout the year our group will be reading books, both fiction and nonfiction, that highlight the literature, culture, environment, and politics of various parts of the world. Each month a LSC-CyFair faculty member will introduce and facilitate the conversation on the dates listed below at 1:00 p.m. in LRNC 131. Join us as we delve into Books without Borders. Contact Rachel Renick at 281.290.5254 or rachel.l.renick@lonestar.edu for book copies and more information.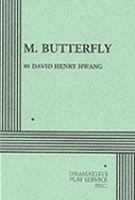 August 23 - M. Butterfly by David Henry Hwang
Note: Date Change
Facilitator: Matt Turner, English Professor
"Winner of the Tony Award for Best Play and nominated for the Pulitzer Prize for Drama. Based on a true story that stunned the world, and inspired by Giacomo Puccini's opera Madama Butterfly, M. Butterfly was an immediate sensation when it premiered in 1988. It opens in the cramped prison cell where diplomat Rene Gallimard is being held captive by the French government—and by his own illusions. He recalls a time when Song Liling, the beautiful Chinese diva, touched him with a love as vivid, as seductive—and as elusive—as a butterfly."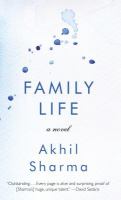 September 20 - Family Life by Akhil Sharma
Facilitator: Abraham Korah, Reference Librarian
"We meet the Mishra family in Delhi in 1978, where eight-year-old Ajay and his older brother Birju play cricket in the streets, waiting for the day when their plane tickets will arrive and they and their mother can fly across the world and join their father in America. Heart-wrenching and darkly funny, Family Life is a universal story of a boy torn between duty and his own survival."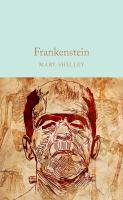 October 18 - Frankenstein by Mary Shelley
Facilitator: TBA
This will be a Frankenreads event, and "Frankenreads is an NEH-funded initiative of the Keats-Shelley Association of America and partners to hold a series of events and initiatives in honor of the 200th anniversary of Mary Shelley's Frankenstein, featuring especially an international series of readings of the full text of the novel on Halloween 2018." More info at: https://frankenreads.org/
I Love a Mystery Book Club
Whether you savor a cozy murder mystery, a classic whodunit, or a thriller, I Love a Mystery Book Club is a great way to add to your "to read" list. The club meets the last Wednesday of the month at 12:00 p.m. in LRNC 131. For more details, contact Claire Gunnels at 281.290.3241 or claire.b.gunnels@lonestar.edu.

Check the Harris County Public Library mystery newsletter for book suggestions.

Upcoming Schedule: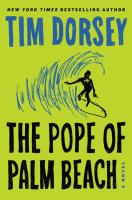 August 29: The Pope of Palm Beach by Tim Dorsey or Florida Mysteries
"Dorsey's Florida is always more bizarre and exhilarating than even the state's crazy headlines and internet memes would suggest. In his newest novel, a pair of dyed in the wool Florida beach bums go on a pilgrimage from Key West to their old stomping grounds up the coast. For those not already devoted to Sunshine State Noir, this novel could well be your entry point." - CrimeReads summary
September 26: Nevada Barr's National Park Titles
Read any title starring Anna Pigeon, National Park Service ranger!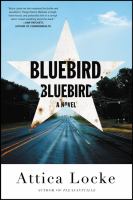 October 31: Bluebird, Bluebird by Attica Locke
"When it comes to law and order, East Texas plays by its own rules--a fact that Darren Mathews, a black Texas Ranger, knows all too well. Deeply ambivalent about growing up black in the lone star state, he was the first in his family to get as far away from Texas as he could. Until duty called him home. When his allegiance to his roots puts his job in jeopardy, he travels up Highway 59 to the small town of Lark, where two murders--a black lawyer from Chicago and a local white woman--have stirred up a hornet's nest of resentment. Darren must solve the crimes--and save himself in the process--before Lark's long-simmering racial fault lines erupt. A rural noir suffused with the unique music, color, and nuance of East Texas, Bluebird, Bluebird is an exhilarating, timely novel about the collision of race and justice in America." - publisher summary
November 28: Australian Thrillers
Suggestions:
The Dry by Jane Harper
Force of Nature by Jane Harper
Crimson Lake by Candice Fox
Only Killers and Thieves by Paul Howarth
The Dark Lake by Sarah Bailey
Only Daughter by Anna Snoekstra
The Natural Way of Things by Charlotte Wood
December 26: No Meeting - Happy Boxing Day!
Note: Group returns for book discussion on January 30, 2019!
---