Careers & Jobs Sources - LSC-CyFair
Search Tips for the Library Catalog and Research Databases
 Options:
 Examples:
 1. Enter the name of your career title by itself.
 pharmacists
 2. Enter the name of your career title with the word, "career" or "job."
 accountant career

 accounting job
3. Enter job or career related keywords
 career change

 career development
Research Databases: Magazine, Newspaper, Journal Articles
Vocational and Career Collection
NOTE: Login off campus with your 14-digit LSC ID/Library card number or Harris County library card number.
(EBSCO) Includes full-text articles from magazines and newspapers on careers, job hunting, and more.
Library Catalog: Books, Videos, Etc.
Search for library materials in the:
• Library Catalog - Books, Audio, Movies, Music, and more available for checkout.
• eBooks from EBSCO - Electronic books available to read online, select titles available for temporary download.
NOTE: Request items online from library catalog with a Harris County Public Library Card or Lone Star College–CyFair Photo ID/Library Card. See instructions on getting a library card.
Selected Career & Job Search Reference Titles
Lone Star College–CyFair Branch Library:
NOTE: Titles below are in the College & Careers Reference Collection
• REF 331.702 Car - Career Information Center
• REF 331.702 Enc - Encyclopedia of Careers and Vocational Guidance
• REF 331.128 Job - Job Hunter's Sourcebook
See also: Occupational Outlook Handbook online from the U.S. Department of Labor, Bureau of Labor Statistics
Selected Web Sites
Career Interests & Opportunities

•
Career Center-Career Fields
from the University of California, Berkeley - highlights many different fields of study and provides a one-stop shop for career information from various sources
•
CareerOneStop
sponsored by the U.S. Department of Labor - highlights wages, employment trends, and national employer contacts (see also the
fastest growing jobs
)
•
Major & Career Search
from The College Board allows you to research specific areas of interest related to a field of study or job.
•
Occupational Outlook Handbook
from the U.S. Department of Labor, Bureau of Labor Statistics - features job-specific salary and training information
•
O*NET™ OnLine
from the U.S. Department of Labor - provides job characteristics and skills for different professions
•
Personality Assessment Quiz
from educator, Barbara Barron-Tieger and psychologist, Paul Tieger - discover if you're an introvert or an extrovert
•
Peterson's College Search
- search for majors at various colleges
•
Princeton Review Career Search
from Princeton Review, a test preparation company - review different job fields and their requirements
Job Search Tips
• Behavioral Interviewing Strategies from Quintessential Careers developed by Dr. Randall Hansen, an associate professor of marketing at Stetson University - includes question examples and tips for handling this type of interview
• Cost of Living Calculator from CNN and ACCRA, Inc. - provides an interactive tool to determine if moving to another area requires a larger salary
• Illegal Questions from the University of Washington Statistics Department - lists examples of questions employers cannot ask
• Resume Guide from America's Career InfoNet sponsored by the U.S. Department of Labor - provides excellent tips for developing and distributing resumes & cover letters
• Riley Guide from a librarian and author of The Guide to Internet Job Searching - offers extensive information about the entire job search process from resumes to negotiating salary
• 7 Questions to Answer Before Accepting a Job Offer from U.S. News and World Report - features points to consider before taking a new job
Job Listings
• Lone Star College–CyFair, Local and National Employers: College Central Network Services (CCN) from Lone Star College System and CCN lists student employment on campus and in the Houston area plus some job openings around the nation. NOTE: It requires free registration to use. (Contact cyfair.counseling@lonestar.edu or 281-290-3260 for more information.)
• Harris County: Human Resources & Risk Management-Employment from Harris County Government provides application information and job openings
• Houston: City of Houston Careers - find specific openings and application information for city jobs including technical, professional, and protective services
• Houston: Houston Jobs from Jobing.com, LLC, a job network company specializing in local job listings in various cities - provides listings of Houston-area positions
• Texas: WorkInTexas.com from the Texas Workforce Commission - view jobs available in Texas state government and you can apply online
• United States: Monster.com from Monster Worldwide, Inc., an advertising, marketing, and recruitment company - offers jobs listings and resume posting
---
Contact the LSC-CyFair Library:
chat | e-mail | voice - 281.290.3214 | text - 832.463.0478 
Page Maintained by: R. Renick-Reference Librarian
rachel.l.renick@lonestar.edu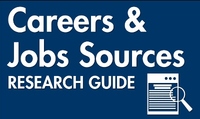 Career Services at LSC-CyFair
For more assistance with choosing a career path or other career-related needs, contact the Career Services team at Lone Star College-CyFair at 281.290.3260 or
CF-CareerServices@lonestar.edu
.