Story Times - LSC-CyFair
Summer Reading Program for Children 2017 - Begins June 5!
---
Children's Library Summer Hours:
Monday-Thursday: 8:00 a.m.-9:00 p.m.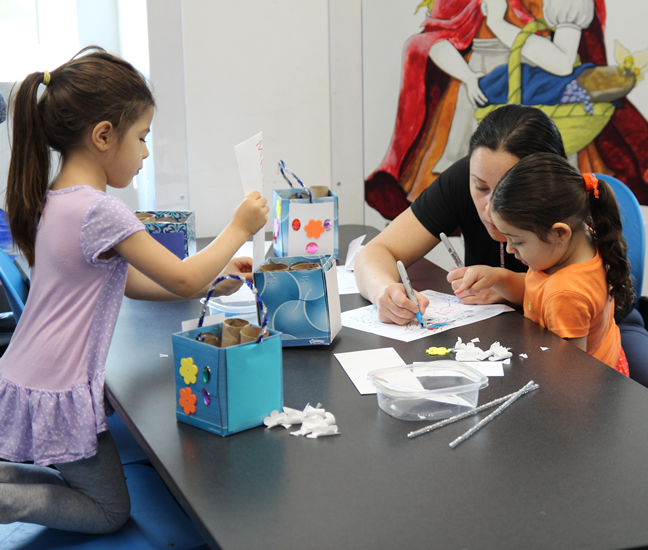 Friday-Saturday: 10:00 a.m.-6:00 p.m.
Sunday: 1:00 p.m.-6:00 p.m.
See Also: Special Children's Activities
Note: Day care groups - Please call 281-290-3211 to schedule a visit.
Ticket distribution begins 1 hour prior to story time.
Tickets will not be available 15 minutes after any program has started.
The age-appropriate child must be present to get a ticket for the ticketed programs.
Age and ticket limits for story times are listed below.
Tickets will be handed out to the child within the age range and siblings may attend.
Take home activities are for ticketed children only.
Story Time Schedule
Baby Time – Mondays at 9:30 a.m., 10:30 a.m., and 11:30 a.m. (ages up to 24 months)
Stories, songs, finger plays, and occasional crafts - limited to 25/session
Baby Pajama Boogie - 1st Tuesdays Only at 6:00 p.m. (ages up to 24 months)
Stories, music, and movement to wiggle and giggle the way to bedtime - limited to 25/session
Toddler Time – Tuesdays at 9:30 a.m., 10:30 a.m., and 11:30 a.m. (ages 2-3½ years)
Stories, songs, finger plays, and occasional crafts - limited to 35/session
Family Time – 2nd and 4th Tuesdays at 6:30 p.m. (all ages)
Stories, songs, finger plays, and occasional crafts - limited to 35/session
Preschool Time – Wednesdays at 9:30 a.m./10:30 a.m./11:30 a.m. (ages 3-6 years)
Stories, songs, finger plays, and occasional crafts - limited to 35/session
Spanish Time – Thursdays at 11:00 a.m. (and 12:00 p.m. - summer only) (ages 2-6 years)
Stories, songs, finger plays, and occasional crafts - limited to 35/session
---