Business Principles: BUSI 1301 (Holcomb) - LSC Kingwood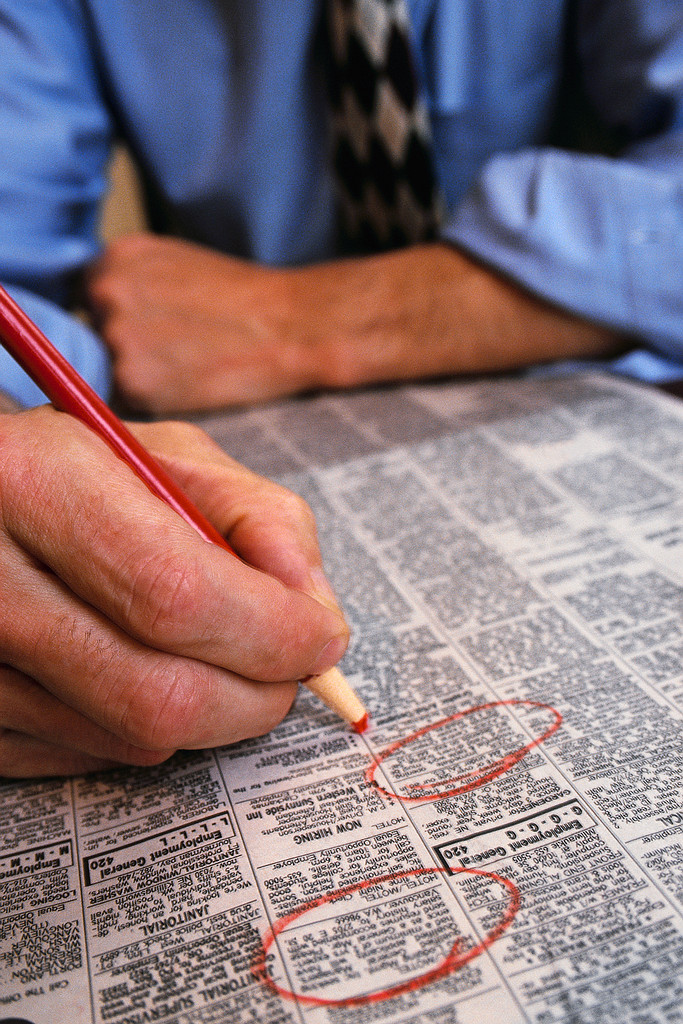 Career Research Paper

ASSIGNMENT

Students should pick a career in business that you think you would want as your career. Research the job duties and job requirements. Explain what those are. Explain why you would be good at this job.
The paper needs to be one to two typed pages plus a cover page and a works cited page. You should have at least three sources. All sources should be fully cited. Encyclopedias, including Wikipedia, blogs, and your textbook may NOT be used as one of your primary four sources.
Remember that the librarians and the library are wonderful resources.

Answer the following questions about the job and you.
1.

What are the normal duties of this job?
2.

What are the entry level requirements of the employers?
3.

What personal traits are necessary to be successful in this job?
4.

What is the educational level necessary for this job? Does it require a degree? What type of degree is necessary?
5.

Is there special training necessary for this job?
6.

What are your strengths? Do they match those required by this job? What are your weaknesses? How will they impact your success in this job?
7.

What is the expected growth for this job? Are employers expected to hire new people in this area?
8.

How will the economic situation impact this job?
9.

How long will it take you to prepare for this job?
10.

What is the entry level salary for this job?
11.

What is the average salary with ten years experience?
12.

Is there upward mobility from this job? In other words, can you be promoted with experience in this job? To what job or jobs can you expect to be promoted?
13.

After doing this research, do you still want to do this job?
---
Career information is located in the library in the form of printed books and electronically from your computer. The answers to the questions posed to you in this assignment can be found from a combination of the following book, database, and Internet sources.
BOOKS
Use your library card/student ID card to check out books. The barcode on the back of your card is your library number. You may use your number to request books from other locations. You may also use your number to access electronic books in the catalog or though NetLibrary.
Circulating Books
Use the subject keyword option from the Library Catalog and enter the following subject headings:
Career Changes

Career Development

Occupations

Professions

Vocational Guidance

Vocational Guidance for Women
For information on specific careers, enter the job field name and "vocational guidance" (e.g., business vocational guidance OR accounting vocational guidance) in a Subject Keyword search.

Reference Books
These books are availabe in the Kingwood College Library's Reference Collection.
Encyclopedia of Careers and Vocational Guidance

(5 volumes) – REF HF 5381.E52
Occupational Outlook Handbook

– REF HF 5381.A1036 2010-2011 and online
Careers in

…. – REF HF 5381 in career section. This is a group of 454 different career booklets including an index to find what you need. Each booklet contains information about the history of the career, opportunities, positives and negatives, qualifications, education and training, and earnings potential. A great place to begin.
---
DATABASES & INTERNET
Databases
The following databases contain information on various occupations and more. Use these to find articles in newspapers and magazines as well as chapters in electronic books. To gain access, use the barcode from your Lone Star College ID/Library card.
Vocational & Career Collection

– (EBSCO) -

Full text coverage for more than 350 trade and industry-related periodicals.
NetLibrary

-

(OCLC) Full-text electronic books. Use the key words listed above in the circulating books section of this guide.

Internet
These Internet sites offer many types of information on various business occupations. While searching online for other web pages, be sure to check for authority and accuracy of the page. Government web pages (.gov) are great sources of information. If you are unsure how to search for specific data, please contact a librarian.
Occupational Outlook Handbook - (from the U.S. Department of Labor, Bureau of Labor Statistics). This is the best place for comprehensive career information. Contains information on nature of the work, training and qualifications, advancement, job outlook, earnings, and related occupations.


Employment and Wage Estimates (from the U.S. Department of Labor, Bureau of Labor Statistics) Occupational categories, descriptions, and wage information at national, state, and metropolitan area level (e.g., greater Houston). Use the "Search OES" box in the left hand navigation to search for your career.

O*NET OnLine

- Occupational information database (from the U.S. Department of Labor).

Can be searched by job family, e.g. business and financial operations.
Explore Careers

(from Princeton Review, the national test preparation company) -

Browse careers, search alphabetically or search by category, i.e. business.


The Salary Calculator™

- Shows what salary you will receive in different areas of the country for specific jobs. Accounts for cost of living.
---
HELP
Support for a successful paper is more than finding the right resources. Putting it all together takes time and effort. Sometimes it takes additional help from the librarians or tutors. Please consider the following resources if you need additional help. Remember, the expert on the assignment is your professor.
Citing Sources Using the Library MLA Style Guide | LSC - Kingwood Library guide. Examples of both paper and electronic citations.
Avoiding Plagiarism | Excellent information and guide on how to avoid plagiarism from the Online Writing Lab (OWL) at Purdue University.
Learning Center | Check our hours for in-house tutoring from the LSC - Kingwood Teaching & Learning Center.
For additional help or if you have a question, contact your professor Linda Holcomb or your librarian Hope Beggan.
---
LSC Kingwood Library on Facebook | LSCS Libraries | LSC Online | Write Us
Page created by H. Beggan, 10/2010.