Library Study Spaces - LSC - North Harris

We have six study rooms in the library for groups of 2 to 8 people. Four rooms are on the 2nd floor and two are on the 3rd floor, in addition to a presentation room.
Study room guidelines can be accessed via the link provided.

Study rooms are available to current students during normal library hours on a first come first served basis and are available for no more than 3 hours per group. Please be sure to bring a current LSCS ID card.

Our One Button Studio allows students to practice presentations for classes as well as record themselves or others for class assignments. Faculty may also use this room to record lectures or to present material to online students. Please fill out the request form for an appointment.
Instructions are available for students to help guide students in the use of the equipment or a librarian can take time to demonstrate and help the students with getting started.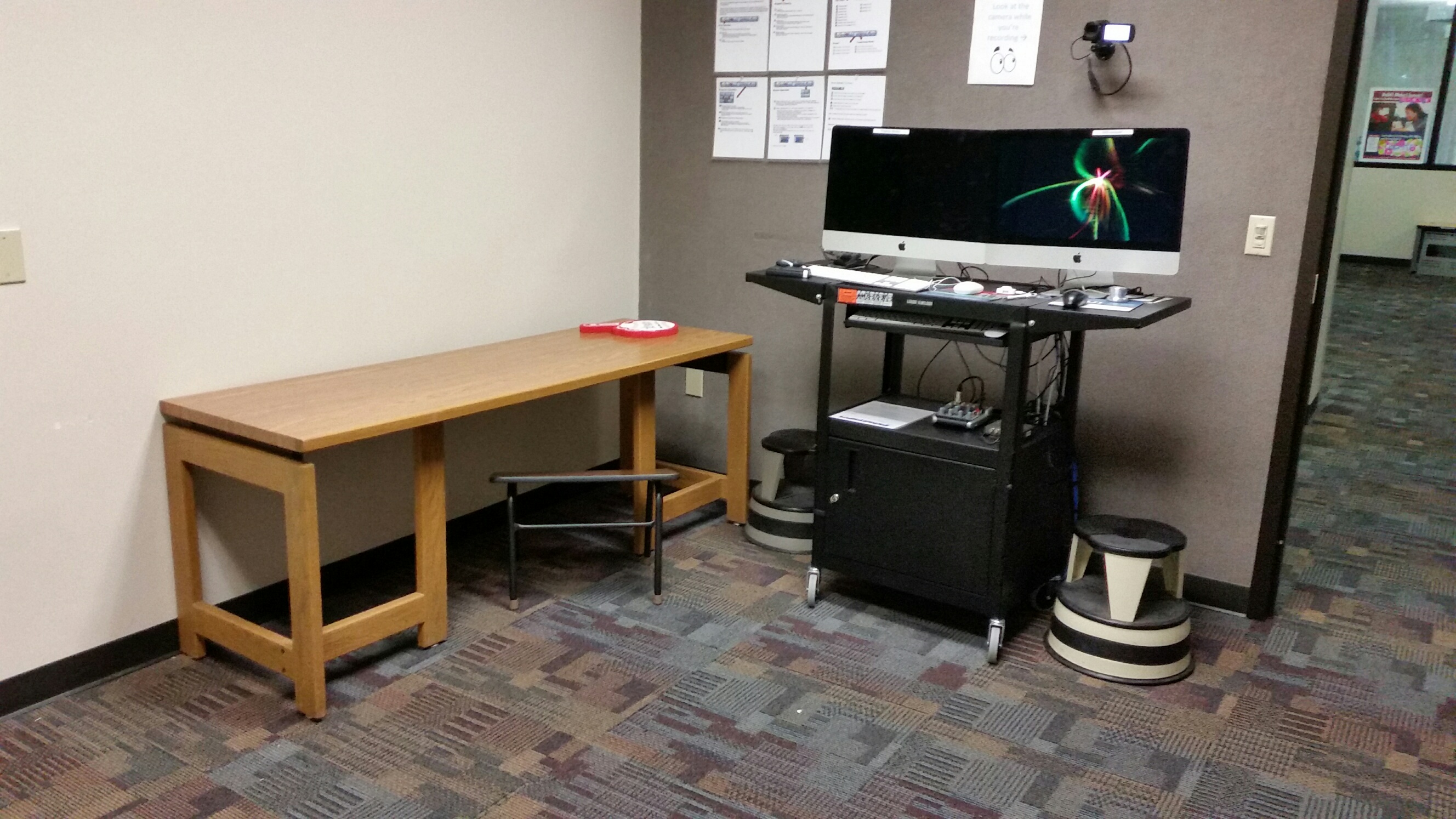 In our GroupSpot area, students can experiment with new technology and improve their technology skills.
| | |
| --- | --- |
| The library has available 2 Smart Boards designed to allow students to interact with the information they are creating. They have access to the internet via wifi and can create presentations for classes. | |
| | Across from the Smart Boards, the library has 2 Collaborative Tables. These tables can be used by students and faculty via the keyboards or by syncing their mobile devices via ScreenBeam. Laptops can also be plugged in to work with the larger monitor. |
| There are also open tables throughout the floor available for student relaxation or study equipped with dry-erase vinyl. | |

The library has two presentation practice rooms, LB304 on the third floor and LB204 on the second floor. They are equipped with 55" HD television screen. You are able to connect your device to the TV to practice your presentation. The room LB304 allows you to connect your devices wirelessly via Apple TV for Mac, iPhone, and iPad users, and Screenbeam for Miracast compliant Windows and Android devices.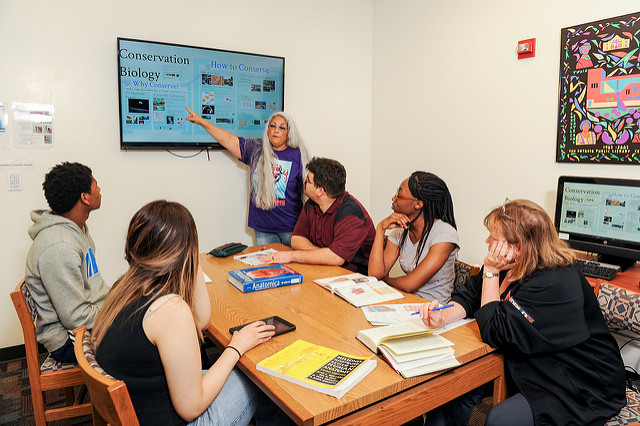 | | |
| --- | --- |
| The 2nd floor of the library is dedicated to quiet study spaces. Students can locate quiet tables or carrels for individual study. | |
| | The tables are inviting and ready for use. If you need to talk about assignments, it is recommend that you move your work to the 3rd floor of the library. |

Besides the library, there are small, quiet, out-of-the-way areas for study between classes all through campus. A few of those areas are listed here. LSC-North Harris Maps
Academic Building
1. 1st Floor - Under the stairs
2. 2nd Floor -Alcove near the front elevator

Biology Pond - Between Winship and Student Center

Tom Hobbs Memorial - On street-side of Winship Building

Between Academic and Fine Arts Building