LSCS Libraries
|
Research Guides
|
LSC-Kingwood Assignment Guides
|
Introduction to Anthropology - LSC Kingwood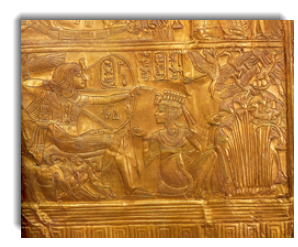 LSC Kingwood Library Assignment Guide
ANTH 2346: Introduction to Anthropology
All species are unique, but the human is uniquest.
T. Dobzhansky, Evolution, Genetics and Man, 1955
(qtd. in Companion Encyclopedia of Anthropology: Humanity, Culture and Social Life, ed. Tim Ingold., p. 350)
---
ASSIGNMENT
Find at least 3 references on the same anthropological topic. Topics may include:
language variation; identity issues; material culture; an archaeological case study;

hominid evolution; mating patterns; kinship rituals

Your references must be scholarly and written in the citation style listed on the Society for American Archaeology website. The PDF Style Guide lists required formats for in text, or parenthetical citations, as well as references. Additionally: The research paper must be 3 to 5 pages, and should be in Arial, 12 pt. font. Printed copies of the paper or articles can be made in the library. There is a color printer available if you wish to print an image in color.


Librarian Talk . . . About Getting Started
As you begin, narrow your topic to a size that you can manage. Consider keywords that will help you find the information you need. These can be names of artists, specific art works, movements, or broader identifying terms. Use these keywords for locating information in the library catalog, and electronic databases.
Keywords: Culture, material culture, hominid, evolution, mating patterns, social patterns, rituals, ceremonies, linguistics, artifacts, anthropology, archaeology, etc. Tip: try browsing one of the encyclopedias of anthropology for others.


---
BOOKS
Librarian Talk . . . About Books
Apply online for a Lone Star College System
library card.
Use your card number to:
Borrow books at Lone Star College, Montgomery County and Harris County libraries. Request a book to be held for you at a Lone Star College System library.

The catalog is online.
Online books are available in the
eBook Collection
(formerly NetLibrary). You will need your library card number to login. Create an eBook account from any on campus computer to save favorite book titles or notes.
Reference Books are a good starting point because they give you an overview with broad, general information. If you haven't decided on your topic, they will help you by presenting cultures, periods and major topics. Here is a small sampling of books in the Lone Star College - Kingwood Library, and which your library may have. These and many other very good sources of information can be found by searching the library catalog or asking your reference librarian for assistance.
G80 .O95 - Oxford Companion to World Exploration, ed. David Buissert. Explorers, places and maps.

GN 25. C65 - Companion Encyclopedia of Anthropology: Humanity, Culture and Social Life, ed. Tim Ingold.

GN281. H53 - The Encyclopedia of Evolution: Humanity's search for its origins. Richard Milner.

GN307 .C68 - Countries and Their Cultures, eds. Melvin Ember and Carol R. Ember.

GT31. G74 The Greenwood Encyclopedia of Daily Life: A Tour Through History from Ancient Times to the Present. Westport, Connecticut: Greenwood Press.
The following circulating books are also good sources of information about anthropology.
GN345. J42 The Ceremonial Animal: A new portrait of anthropology. Wendy James. Ethnology. Rites and ceremonies.

eBook (available through the eBook Collection) Class, Nation and Identity: the anthropology of political movements. Jeff Pratt. Nationalism,social class, social conditions.

BD 450 . S7657 Are You a Machine?: The brain, the mind and what it means to be human. Eliezer J. Sternberg. Philosophical anthropology.

RD120.7 .S49 Strange Harvest: Organ transplants, denatured bodies and the transformed self. Leslie A. Sharp. Medical anthropology, funeral rites and ceremonies, mourning customs.
The following multi-volume works are representative sources for historical information:
D57. C252 The Cambridge Ancient History. Cambridge: Cambridge University Press.

D114. D5 Dictionary of the Middle Ages. New York: Scribner's.

D117. C3 The Cambridge Medieval History. Cambridge: Cambridge University Press.
---
JOURNALS
Librarian Talk . . . About Finding Articles
To find articles in newspapers and journals, use your updated library card to login to the following databases. If you find an interesting article that is not full text, please email the correct bibliographic information to our Reference Librarians and they will help you get the article. They will need full bibliographic information - and your name and address. Send your phone number as well, so they can contact you if necessary. For a full list of article databases, go to our alphabetical list of databases. You will need your library card barcode number to login from off-campus.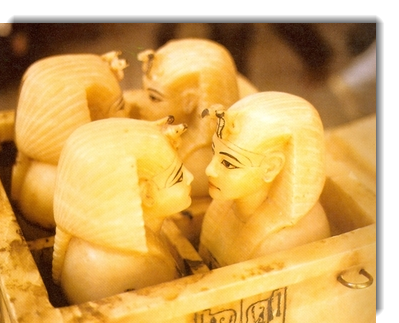 Project Muse - Use the advanced search screen for the best results. This databases contains complete, scholarly articles from recently published journals in many subject areas.
JSTOR - A large database which covers many subject areas. You'll find complete or full text, scholarly articles from older journals. Use the advanced search screen for the best results.

Academic Search Complete - A general database that includes many subject areas, often from different journals than other databases. Use Peer Reviewed. Most recent articles are full text.
---
Using the Internet for Anthropology Research

Librarian Talk about the Internet!
The internet can be a wonderful source of original documents. Browse the sites we have suggested below. Remember, you do want to find reputable sites. Look at:
Accuracy - The information should be researched and show proof of that research.
Source - Look at the domain: .edu .gov .org .net are valid research sources. Your company's website is also a valuable resource.
Authority - What are the author's credentials? (Don't quote from another college freshman's paper.)
Coverage - Does the page have the information you need for your research?
Objectivity - If a work is biased, use it - just make sure your professor knows YOU know. Offer both sides of issues, where applicable.
These are just a few good examples of online resources.
Society for American Archaeology | SAA offers educational resources as well as suggested web sites for further research. Links to many excellent sites are listed on this page.
Smithsonian Institution | Visit the Smithsonian in person or online and you will see why it represents for so many the treasured icons of our past, the vibrant art of the present, and the scientific promise of the future.
National Geographic Society | Since 1888, National Geographic has traveled the Earth, sharing its amazing stories with each new generation. National Geographic's Mission Programs support critical expeditions and scientific fieldwork, encourage geography education for students, promote natural and cultural conservation, and inspire audiences through new media, vibrant exhibitions, and live events.
Penn Museum of Archaeology and Anthropology | The University of Pennsylvania Museum of Archaeology and Anthropology, through its120 year history in research, collections, and dissemination of knowledge, advances understanding of the world's cultural heritage.
British Museum | One of the oldest and most prominent museums in the world. The British Museum collection includes artifacts from across the world. They represent the people and places of the past two million years.
Phoebe A. Hearst Museum of Anthropology ONLINE | Founded in 1901, the Hearst Museum houses the oldest and largest anthropological collection in the West.
---
GETTING HELP FOR YOUR ASSIGNMENT
Librarian Talk about getting help!
Support for a successful paper is more than finding the right resources. Putting it all together takes time and effort. Sometimes it takes additional help from the librarians or tutors. Please consider the following resources if you need additional help. Remember, the expert on the assignment is your professor.
Citing Sources Using the Library MLA Style Guide | Lone Star College - Kingwood Library guide. Examples of both paper and electronic citations.
Avoiding Plagiarism | Excellent information and guide on how to avoid plagiarism from the Online Writing Lab (OWL) at Purdue University.
University of Texas Copyright Crash Course | This helpful guide on copyright is suggested by Lone Star College-Kingwood Teaching and Learning Center.
Learning Center | Check our hours for in-house tutoring.
REMEMBER, the expert on this paper is your instructor.
---
Page by Becky Bradley, 4/08 updated 4/2012 SH
Ask Us


Reference: 281.312.1693
Circulation: 281.312.1691



Text-A-Librarian
281.973.4792


Kingwood.LRC-Ref@LoneStar.edu
---
LSC-Kingwood Library Assignment Guides | About LSC-Kingwood Library | LSCS Libraries