LSCS Libraries
|
Research Guides
|
LSC-Kingwood Library Assignment Guides
|
The Awakening by Kate Chopin - LSC Kingwood
Lone Star College - Kingwood Library
Assignment Guide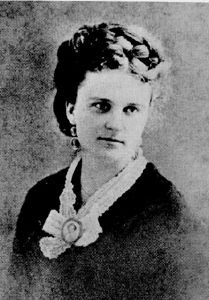 A native of Missouri, Kate O'Flaherty married Oscar Chopin, the son of a wealthy Louisiana cotton grower, in 1870, and moved to New Orleans. They later relocated with their six children to the Chopin family home near Cloutierville in Natchitoches Parish. In 1882, Oscar died of swamp fever, and Kate and the children moved back to St. Louis, where she began writing to support the family. Nearly all of her work is set in the areas around New Orleans, Grand Isle, and Natchitoches, and provides a vivid window into Louisiana life near the turn of the century.
Her early stories were well-received nationally and earned her literary fame as a "local colorist," even appearing in the first issue of Vogue. However, her career was devastated when The Awakening was published in 1899. It drew a storm of criticism for its "shocking, morbid, and vulgar" story and quickly went out of print. The novel was not resurrected until the 1950s, when participants in the growing women's movement recognized its importance. Today The Awakening is among the most-read American novels in colleges and universities and is considered an early example of American Realism.
This guide will help you find information for your research assignment using the library, the electronic databases, and the internet. For students at Lone Star College-Kingwood, there may also be materials on reserve at the Circulation Desk. Ask a librarian for assistance.
---
Main Characters

Edna Pontellier - seemingly a conventional Southern wife and mother who begins to explore her own identity as a person and as a woman, separate from her husband and family
Léonce Pontellier - Edna's husband
Robert Lebrun - younger man with whom Edna has a relationship
Alcée Arobin - local "womanizer" who briefly attempts to satisfy Edna's need for intimacy
Colonel - Edna's father, a man who believes in tradition and consistency
Dr. Mandelet - a perceptive man who surmises that Edna's "problem" is another man
Madame Adèle Ratignolle - typical Southern woman, devoted to her family, dependent on her husband
Mademoiselle Reisz - eccentric non-conformist friend who listens to Edna without judgment
---
Setting
Chopin's story is set in the late 1800s in New Orleans and Grand Isle, Louisiana, among a Creole society.
---
LITERARY RESEARCH GUIDE
Librarian Talk... About Getting Started
As you begin, narrow your topic to a size that you can manage. Consider keywords that will help you find the information you need. These can be names of people, literary works, events, or broader identifying terms. Use these keywords for locating information in the library catalog, electronic databases, and on the internet.
The "Research Guide," linked from the Guided Tour section of Literature Resource Center is an excellent guide to the entire literature research process.
Topics to consider:
repressed feelings | personal freedom | role of women | sexism | search for self | alienation and loneliness | consequences of choices | public identity v. private needs
---
Librarian Talk . . . About Books!
Books offer helpful information about historical background, settings, and authors. Literary criticism may be compiled in a book. The

catalog

is online at

Lone Star College Library Catalog

. If you want criticism of the novel itself, try the search terms,

Awakening

and

criticism

. For setting and historical background, try searching for

Creoles

and

Louisiana

.

Electronic books, or eBooks, are available in the eBook Collection. You will need the 14 digit barcode number from your Lone Star College Student ID/library card to read eBooks from off-campus.
Apply online for a library card. For quicker results, stop by the Circulation Desk in the library to have your photo taken and ID printed while you wait. Use the barcode number from your Student ID/ library card to:

Place a hold on a book.
Request a book listed in the catalog but available from another location.
Access databases from home.
Suggested Reference Books for Use in the library:
REF PN771 .G27 (v. 5,14, 127) Twentieth-Century Literary Criticism - Excerpts and essaysof literary criticism of the novel
REF PN3385 .N68 (v. 3) Novels for Students - Includes overviews of characters, themes, historical context and criticism. [This volume is also available electronically through the LSCS catalog. Search "Novels for Students 3" as Keyword and limit to Collection: Electronic Books.]
REF PN50 .L574 (v. 3) Literature and Its Times - Presents the historical context of the work.
REF F209 .E53 Encyclopedia of Southern Culture - Examines the historical and contemporary worlds of the American South.
Books of Literary Criticism available for checkout:

Examine the shelf area near these books to find others about Kate Chopin and The Awakening.

Online books are available in the eBook Collection. Browse the collection's more than 40,000 books. Use Search Terms such as Awakening and Kate Chopin
---
JOURNAL ARTICLES (ONLINE DATABASE ACCESS)
Librarian Talk . . . About Finding Journal and Newspaper Articles!
Electronic databases are purchased by the libraries for your research use. To find articles in newspapers and journals, letters, reference books, illustrations, photographs and more, use your library card to login to the following databases.
HINT: For a full list of article databases, go to the LSC Libraries Research Databases page and use the barcode number from your Lone Star College ID or library card for login.
Literature Resource Center | Full text articles from reference books, with links to some scholarly journal articles and appropriate Internet sites.
JSTOR | Print or save full-text articles from high quality scholarly journals, generally from older issues. Use the Advanced Search page for the most productive searches. Limit your search to articles to locate analytical articles on The Awakening. Focus your search results by choosing the discipline Language & Literature from the disciplines list.
Project Muse | This database contains only scholarly, full-text articles from selected journals, including more recent issues. Use the Advanced Search page for the most effective searches.
Academic Search Complete | This large collection of journal and magazine articles contains many literary journals. Limit your search to "Scholarly (Peer Reviewed) Journals" to locate only scholarly journals.

Bloom's Literary Reference Online | Critical essays from Bloom's criticisms and articles from reference books. Includes some journal articles.
---
INTERNET SITES
Librarian Talk about the Internet!
The internet can be a wonderful source of original documents. Browse the sites we have suggested below. Remember, you need to find reputable sites. Evaluate internet sites by looking at:
Accuracy - The information should be researched and show proof of that research.
Source - Look at the domain: .edu .gov .org .net frequently are valid research sources.
Authority - What are the author's credentials? (Don't quote from another college freshman's paper.)
Coverage - Does the page have the information you need for your research?
Objectivity - If a work is biased, use it - just make sure your professor knows YOU know. Offer both sides of issues, where applicable.
The internet can be a valuable resource for your paper. Be aware that all web pages are not suitable for scholary research. Consider the accuracy of the information, the source of the information, the credentials of the author, and the relevance of the information to your research. If you are in doubt, ask your instructor.
Suggested Web Sites
---
GETTING HELP FOR YOUR ASSIGNMENT
Librarian Talk about getting help!

Support for a successful paper is more than finding the right resources. Putting it all together takes time and effort. Sometimes it takes additional help from the librarians or tutors. Please consider the following resources if you need additional help. Remember, the expert on the assignment is your professor; log in to LSC-Online and use your in-class email to contact her.

Citing Sources Using the Library MLA Style Guide | Lone Star College - Kingwood Library guide. Examples of both paper and electronic citations.

Avoiding Plagiarism | Excellent information and guide on how to avoid plagiarism from the Online Writing Lab (OWL) at Purdue University.

Learning Center | Offers tutoring services for Lone Star College-Kingwood students in most subjects as well as other services.

---

Page by Charles Gillis, 08/25/2004 | Updated sg 8/2012
Ask Us


Reference: 281.312.1693
Circulation: 281.312.1691



Text-A-Librarian
281.973.4792


Kingwood.LRC-Ref@LoneStar.edu
---
LSC-Kingwood Library Assignment Guides | About LSC-Kingwood Library | LSCS Libraries