LSCS Libraries
|
Research Guides
|
LSC-Kingwood Assignment Guides
|
British Literature 2322 - LSC-Kingwood

The best library assignments are ones that use a variety of resources including books, newspaper and journal articles, Internet sites, and even videos or audiocassettes. We encourage you to use a variety of sources for your paper. Books should provide some of the best information for literary and historic topics. You may

apply for a library card

and request materials online. We hope you will take full advantage of the many resources our libraries offer.
Please contact

Lone Star College-Kingwood Librarians

or your instructor with any questions you may have during your research. Your instructor will be your best source for information about your paper.
Librarian Talk . . . About Getting Started!

As you begin, narrow your topic to a size that you can manage. Consider keywords that will help you find the information you need. These can be names of people, literary works, events, or broader identifying terms. Use these keywords for locating information in the library catalog, electronic databases, and on the Internet.

More about Choosing Keywords (30 sec.)
---
Suggested Research Topics
A critical or historical study of one of the following (meaning that the focus has a purpose for showing the importance and influence of the topic in British history, art, and culture):
Anglo Saxon Invasions
Norman (Viking) Invasions
Alfred the Great
1066 - William the Conqueror and the Conquest of England by France
Medieval or Renaissance music
Feudalism in England
Medieval art or architecture in England
Castles or cathedrals in England
Courtly Love
Medieval Armor in England
Modes of transportation in England
Medicine in England
Science in England
Plagues in England
The English church and any part of its development from the medieval period through the eighteenth century


Crime
Use of Public Executions in England
The Great London Fire
Arthurian legends
Rise of the sonnet, satire, periodical essay, or English novel
Rise of Humanism / The English Humanists
William Wallace
The Plantagenets
The Black Prince
Henry VIII
Elizabeth I
Mary Queen of Scots
Oliver Cromwell
Importance of Chaucer in British Literature
The importance of Shakespeare in British Literature
The Crusades in England
All topics in British culture or history must be approved by your instructor. These topics must focus on
Britain
during the course timeline (Anglo-Saxon through 18th century).
---
BOOKS
Librarian Talk . . . About Books!
Books offer helpful information about historical background, settings, authors, and many other topics related to your research.. Literary criticism may be compiled in a book. The catalog is online at LSCS Library Catalog. If you want criticism of a literary work, try searching the title of the work and criticism.

Electronic books,

or E-books, are available in the

eBook Collection

. You will need a library card barcode number to read eBooks from off-campus.

Apply online for a library card

(for Distance Learning students). For quicker results, after you submit the application, call the circulation desk at 281-312-1691 and ask them to process it. Use your card to:

Place a hold on a book.

Request a book listed in the catalog but available from another location.

Access databases from home.

Books may be very good resources for your research. Here are a few suggested titles: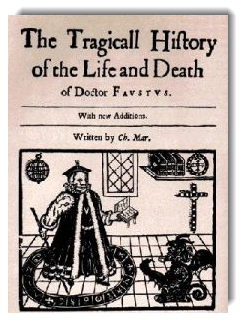 REF CB359 .B47 The Encyclopedia of the Renaissance and the Reformation. NY: Facts on File, 2004.
REF CB411.S8 Studies in Eighteenth-Century Culture.
REF D114 .D5 Dictionary of the Middle Ages. NY: Scribner, 1982-. | 13-volume set covering all aspects of the Middle Ages -- people, events, art, literature, religion, music, law, and everyday life.
REF D208 .N4 v.1 The New Cambridge Modern History: vol. I, The Renaissance, 1493-1520. London: Cambridge University Press, 1957. | Covers art, literature, religion, education -- worldwide, not just Great Britain.

REF DA315 .T753

Tudor England: an Encyclopedia

. NY: Garland, 2001.

DA320 .E48

The Writer's Guide to Everyday Life in Renaissance England

. Cincinnati, OH: Writer's Digest Books, 1996. Available for checkout

REF DA357 .W34

Historical Dictionary of the Elizabethan World

. Phoenix: Oryx Press, 1999.

REF PN50 .M625

World Literature and Its Times

. Detroit: Gale Group, 1999-. | Multi-volume reference with profiles of notable literary works and the historical events that influenced them. Volume 3 covers British and Irish literature from the beginnings through the 1830s.
REF PN86 .L53 Literature Criticism from 1400 to 1800. Detroit: Gale, 1984-. | Multi-volume collection of excerpted literary criticisms with introductory essays about the authors and their critiqued works.
REF PN610 .C53 Classical and Medieval Literature Criticism. Detroit: Gale, 1988-. | Multi-volume collection of excerpted literary criticisms of writings through the 14th Century with introductory essays about the authors and their critiqued works.


---
JOURNALS AND NEWSPAPER ARTICLES (ONLINE ACCESS)
Librarian Talk . . . About Finding Journal and Newspaper Articles!
Electronic databases are purchased by the libraries for your research use. To find articles in newspapers and journals, letters, reference books, illustrations, photographs and more, use your updated library card to log in to the following databases. Contact the librarian if you need help getting an article.

HINT:For a full list of article databases, go to the subject list of research databases. Once you have chosen an appropriate database, use your library card barcode number to login.

Literature Resource Center | Includes most of the information in Literature Criticism from 1400 to 1800 and Classical and Medieval Literature Criticism. It also has links to scholarly journal articles and appropriate Internet sites.
Biography Reference Bank | information on more than 500,000 people from antiquity to the present with links to 175,000+ full-text articles with more than 30,000 images.
Academic Search Complete | Collection of journal, newspaper, and magazine articles. Limit your search to "Scholarly (Peer Reviewed) Journals" and "Full Text."
Project Muse | Search and browse the full text of more than 380 scholarly journals in the arts, humanities and social sciences.
JSTOR Arts & Sciences | Search and browse the complete back issues of more than 250 scholarly journals in literature, economics, history, social sciences, science and mathematics.
Bloom's Literary Reference Online | Critical essays from Bloom's Criticisms and articles from reference books. Includes some journal articles.
---
INTERNET SITES
Librarian Talk . . . About the Internet!
The Internet will be a wonderful source of original documents. Browse the sites we have suggested below. Remember, you do want to find reputable sites. Look at:
Accuracy - The information should be researched and show proof that it has been.

Source - Who wrote the information? Look at the domain - .edu .gov. org .net are usually valid research sources.

Authority - What are the author's credentials? (Don't quote from another college freshman's paper.)

Coverage - Does the page have the information you need for your research?

Objectivity - If a work is biased, use it - just make sure your professor knows YOU know. And offer both sides of issues, where applicable.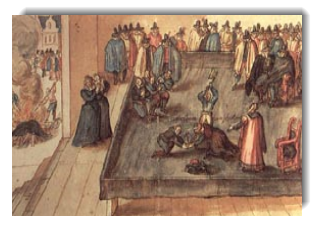 Suggested Web Sites
Elizabeth I Ruler and Legend | web page on resources in the LSC Kingwood Library on this fascinating queen.
The Labyrinth: Resources for Medieval Studies | history, literature, links to primary sources from Georgetown University (not updated since 2005, but still some good resources)
Internet Medieval Sourcebook: England | scholarly, peer-reviewed articles -- from Fordham University
Renaissance English Literature - Elizabethan England, 1485-1603 | literature, history, drama and links to other Renaissance resources.
Tudor England 1486-1603 | wonderful, historically accurate site; includes many primary sources
Tudor History.org | biographical information, calendars, glossaries, maps, daily life, architecture, and primary sources
Cambridge History of English & American Literature | searchable, 18-volumes. Good background for most topics

---
GETTING HELP FOR YOUR ASSIGNMENT
Librarian Talk about getting help!
Support for a successful paper is more than finding the right resources. Putting it all together takes time and effort. Sometimes it takes additional help from the librarians or tutors. Please consider the following resources if you need additional help. Remember, the expert on the assignment is your professor.
Citing Sources Using MLA Style | Lone Star College-Kingwood Library guide. Examples of both paper and electronic citations.
Avoiding Plagiarism | Lone Star College guide
University of Texas Copyright Crash Course | This helpful guide on copyright is suggested by Lone Star College-Kingwood Teaching and Learning Center.

The Learning Center | Check the TLC hours for in-house tutoring.
REMEMBER, the final authority on this paper is your instructor.
---
Page by Charles Gillis, Librarian, 2002. Updated 06/2012, JNC
Ask Us


Reference: 281.312.1693
Circulation: 281.312.1691



Text-A-Librarian
281.973.4792


Kingwood.LRC-Ref@LoneStar.edu
---
LSC-Kingwood Library Assignment Guides | About LSC-Kingwood Library | LSCS Libraries