LSCS Libraries
|
Research Guides
|
LSC-Kingwood Library Assignment Guides
|
Business Ethics BGMT 1341 Extra Credit Assignment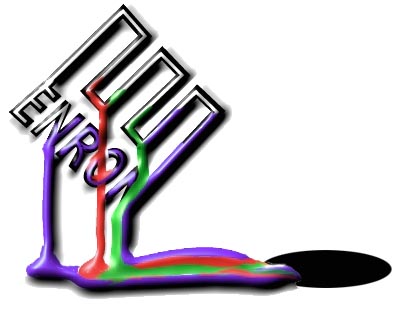 Due Date:
Assignment:
Choose a book from the approved list or get approval for another book from your instructor. Read the book. Write a three to five page paper, typed, single spaced. Be sure to use our case model to discuss the issues. Your paper should:
Briefly recap the case or issue

Identify the company, companies or industry involved

Identify all stakeholders and how the actions of the company/industry impact each

Define who benefits and who is harmed (include a discussion of rights)

Discuss financial, emotional, environmental, political, and social rewards that apply to this case. Not all will apply to all cases. Discuss only those that apply to your case.

Discuss legal, company and professional issues.

Discuss any moral, religious or social issues that may apply.

Discuss the ethical considerations and duties.

Be sure to identify utilitarian benefits, universal rules, distributive justice and contributive liberty.

If there are other relevant issues, be sure to discuss.

Give your opinion about the ethics of this case and the behavior of the company/industry. Do you think there was justice for the company/industry and any stakeholders?

Be sure to include a summary paragraph.

Include a cover page and a works cited. (Cite your book.) The cover page and works cited do NOT count a part of your five pages. Remember, grammar and spelling do matter.
---
List of Books About Corporate Scandals
These titles may be found on RESERVE in the Kingwood College Library. Ask for these at the circulation desk. You may check these out for a week.
The Devil's Casino: friendship, betrayal, and the high-stakes game played inside Lehman Brothers, by Vick Ward
The Collapse of Barings, by Stephen Fay
Disconnected: deceit and betrayal at WorldCom, by Lynne Jeter
The Cell Game: Sam Waksal's fast money and false promises – and the fate of ImClone's cancer drug, by Alex Prud'homme
Levine & Co.: Wall Street's insider trading scandal, by Douglas Frantz
Halliburton's army: how a well-connected Texas oil company revolutionized the way America makes war, by Pratcap Chatterjee
Final accounting: ambition, greed, and the fall of Arthur Andersen, by Barbara Ley Toffler and Jennifer Reingold
A colossal failure of common sense: the inside story of the collapse of Lehman Brothers, by Lawrence G. McDonald and Patrick Robinson
Other options:
Where Vultures Feast: Shell, Human Rights and Oil

, by Okonta and Douglas

The Smartest Guys in the Room: the rise and fall of Enron,

by McLean and Elkind

The Seven Sisters

, by Anthony Sampson (the history of the oil industry)

The Reckoning

, by David Halberstram (the history of the auto industry)

The Informant

, Kurt Wiechenwald

IBM and the Holocaust: The Strategic Alliance between Nazi Germany and America's Most Powerful Corporation

, by Edwin Black

Five Past Midnight in Bophal: The Epic Story of the World's Deadliest Industrial Disaster

, by Dominique Lapierre and Javier Moro

Three Mile Island: A Nuclear Crisis in Historical Perspective

, by Samuel Walker

The World According to Monsanto

, by Marie-Monique Robin

Poison Pills: The Untold Story of the Vioxx Drug Scandal

, by Tom Nesi

The Prize

, by Daniel Yergin

The Killing of Karen Silkwood: The Story Behind the Kerr-McGee Plutonium Case

,by Richard L. Rashke
If you wish to read another book on corporate wrong doing, please get approval from your instructor.
---
Getting Started:
1. Choose a book.
2. Obtain a library card/student ID. You may get a library card, which is also your student identification card, from any LSC campus. If you are not on campus, you may request a card online.
3. After making your book selection, check the
library catalog
for available copies. The library catalog will show holdings of the Lone Star College System Libraries as well as Montgomery County and Harris County Public Libraries. If a copy is located at your local college or public library, proceed to that location and check out the book. If a copy is located at a location other than your local library, you may use your library card to request that a copy be sent to your current location. Requesting that a book be transferred to a different location may take several days, so allow time.


Getting Help:
Assignment Questions
If you have questions concerning the assignment, please contact your instructor, Linda Holcomb, through . If you have questions about finding a book or other library related research questions, please email your librarian, Hope Beggan. You may also call the reference desk for assistance 281-312-1693.
Writing Help
For help writing your paper, please make an appointment with one of the writing experts in the Kingwood Tutoring Center. Other campuses have Tutoring Centers as well. Online tutoring is available from any computer.
---
Page created by H. Beggan, Feb. 2011. Updated July, 2011.
Ask Us


Reference: 281.312.1693
Circulation: 281.312.1691



Text-A-Librarian
281.973.4792


Kingwood.LRC-Ref@LoneStar.edu
---
LSC-Kingwood Library Assignment Guides | About LSC-Kingwood Library | LSCS Libraries