Supervision - BMGT 1301.2W001- LSC Kingwood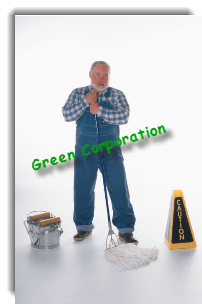 Assignment Guide
Supervision and Management
The best library assignments are ones that use a variety of resources including books, newspaper and journal articles, and internet sites. We encourage you to use all of these sources for this paper. Books provide some of the best information for business topics. You may apply for a library card online. The library card barcode number is the login required to use databases, request materials from other libraries or use electronic books you find listed in the library catalog from your home computer. We hope you will take full advantage of the many resources our libraries offer. Please contact LSC - Kingwood Librarians or write to Michael Griffith using your campus email with any questions you may have during your research.
Librarian talk about Getting Started!
As you begin, your group will be planning how to work with and supervise employees who clean facilities in an amusement park. The Amusement Park industry may be a place to begin your understanding of the types of employees you will manage. Books and articles about training, motivating and retaining hourly employees are available. Below you will see some suggested resources. Many of them are available by linking through the LSC Kingwood Library links provided.
Suggested Industries:
SIC 7996 or NAICS 713110 Amusement parks, NAICS 56172 janitorial services,
or SIC 7349 building maintenance services not elsewhere classified.
Suggested keywords: hourly employees, motivation, training, amusement parks, custodial services, basic skills, low wage employees, customer service, Disney, or McDonald's. For more in depth research, use the library's business databases.


ASSIGNMENT

Supervision Group Project Case Study: Green Corporation
Green Corporation is a small company that recently won a contract to provide cleaning services to a large amusement park. The amusement park is located in a rural area near a major metropolitan city. Green Corporation will be responsible for cleaning 20 restrooms, 10 waiting areas for rides, 5 seating areas for restaurants and seating areas for 3 theaters. Another company will be responsible for the grounds and walkways and the stage areas of the theaters. Other companies are responsible for the restaurant food preparation areas and order areas. The park is responsible for all ride equipment and related structures.

Green Corporation is being organized into the following departments:

Restrooms-Team One

The restrooms each have 20 stalls with 5 sinks with tile floors and counter tops. There are hand towel dispensers and large mirrors in each restroom. 10 restrooms are women's with a vanity seating area. The vanity seating area has four chairs and full-length mirrors. 10 restrooms are men's with 5 urinals each. Green Corporation is responsible for keeping the restrooms clean while the park is open and seeing that the restrooms are disinfected thoroughly at the end of each day.

Waiting Areas-Team Two

The waiting areas for rides are covered, but open on the sides with sealed concrete floors. There are roped areas so that people can wait in line, similar to movie waiting lines. These waiting areas vary in size from 40' x 40' to 100' x 100'. Green Corporation is responsible for seeing that there is no trash in the area during operation and for sweeping and washing the areas after the park closes each day.

Restaurant Seating-Team Three

The seating areas for restaurants will seat an average of 150 persons each. The tables and chairs are made of plastic and metal and are secured to the floor which is linoleum. The walls are a washable wall covering. The restaurants are fast food style with receptacles for trash at each entrance and exit. Most have five trash receptacles. The restaurant's hours of operation are the same as the park. Green Corporation is responsible for clearing tables if patrons do not do so, cleaning tables and the floor as needed, emptying the trash receptacles as needed. After the park closes, Green Corporation is responsible for thoroughly washing the tables, walls, floor and trash receptacles.

Theater Seating-Team Four

The theaters are open with a covered top. They seat an average of 300 people each. The seats are molded plastic with a sealed concrete floor. There are four shows in each theater each day. The seating area is open to park patrons between shows and people often sit there to relax and drink sodas or eat snacks. Green Corporationis responsible for picking up the trash after each performance and seeing that the seats are clean for the next show. After the park closes, Green Corporation is responsible for sweeping and washing the floor and seats.

The park operates all year, but the hours vary depending on the season. The park is open from 9am to 11pm daily from March 1 to October 15. October 16 to February 28, the park is open from 10am to 7pm.

Green Corporation. will pay $7.50 per hour with health benefits available for full-time employees only. Full-time employees will work 30 to 40 hours per week. Overtime is paid at 1 ½ for hours worked over 40 per week, but is discouraged. Supervisors MUST have special permission to authorize overtime for an employee. Most of the time, it is not authorized. Full-time employees will have to pay ½ of their health benefit which is $150 per month for an individual and $300 per month for a family of four. Part-time employees are not eligible for benefits. Vacation and sick time are earned based on time worked. Full-time employees can earn up to three weeks a year that can be used as vacation or sick time. Part-time employees earn time off based on hours worked.

Green Corporation does not expect to give raises during the first year of operation. Once Green Corporation has been in operation for one full year, they expect to give raises annually. The average raise will be 3% for full-time employees who have been with the company one full year or more. Raises will be based on performance as documented by performance evaluations. As stated in Green Corporation policy, fewer than 10% of your employees may be rated as exceptional. Fewer than 20% can be rated as above average. It is expected that most employees will receive an average rating.

Each team will be assigned a department. Your group will be the supervisor for your assigned department. As supervisor you should:

1) Broadly define each of the jobs necessary to complete the responsibilities of your department. 2) List the number of employees needed for each position. 3) Determine and report the hours of each job (remember the park operates seven days a week). Please convey this information in a MS Excel spreadsheet.
Broadly define how you will recruit employees (Discuss realistically, the demographic characteristics of those who might take these jobs.)
1) Develop the standards you will use to determine if employees are cleaning to

Green Corporation

specifications. 2) How will you give employees feedback about their performances? 3) How will you deal with employees who are not performing at standard or above. How do you measure the level of employee performance? (Hint: It's not as easy as you might think!)
In detail, write a motivation plan for your employees. Remember cleaning is not an exciting job. Your motivation plan should be specific to the types of employees you expect to work in your department.
Use the techniques you studied in this class to develop your strategies to meet your responsibilities.
Remember that the Devil's in the details!

Your team will discuss these items in a 5 to 10 page paper to management (your teacher and the class) and compile an outline of your paper i a PowerPoint presentation. Be sure to use the techniques and strategies you learned in this class. These should be from the textbook, the Coaching book, and your online class discussions. You may NOT change Green Corporation policies. That is not in the scope of your job as supervisor. You will then post the paper and power point presentation in the appropriate Drop Box for the class to read. There should be one paper and power point presentation from each team. Formatting, grammar, and style should be consistent within the paper. In other words, it should not look or sound like four different authors just stapled their work together. Remember the 5 C's of Communication - Clear, Complete, Concise, Correct, and Coherent!

Your grade is based on 50% from your paper and presentation and 50% on the evaluation of your performance as judged by your teammates. Michael Griffith will post a peer evaluation for each of you to complete about your team members contribution to the project. If you have questions, please contact Michael Griffith through your campus email.
This is a "real world" project that you might encounter in your career and this will help your thinking about Supervision!
For your team assignments, please see the detailed instructions for the assignment. Two last reminders: The first is a kind of a good-news, bad-news scenario. The good news is that you have plenty of time to work on this project-it must be submitted by Wed., May 2. The bad news is that you have plenty of time on this project! Experience has taught me that Teams which perform better are those that begin early and plug along at it by doing a little work each week. Waiting until a week before it's due will not only cause you a lot of grief but there are those inevitable scheduling conflicts that occur.
Second, it is in your best interest to get and keep everyone on your Team involved. some students enroll in a course and, for some reason, don't complete any work. As the Teams stand today, each Team has 5 to 6 members. This means that, distributed equally, each Team Member would complete 1/5th or 1/6th of the work. That doesn't sound too bad does it? Imagine if a couple of people on your team drop the course or don't participate, you will be doing 1/3rd or 1/2 of the work on the project. I know you don't want that, so getting and keeping teammates involved will help you all tremendously!
Please ask Professor Griffith any questions!
---
BOOKS
Librarian Talk about Books!
Online books

are available in the

Ebook Collection

. Create an account to save favorite book titles and notes.Search for keywords in the text of the book to find specific pages. The library catalog will show electronic books and link you directly into that book when you are on campus, or you can search the

Ebook Collection

to locate full text online books when you are at home.

Here is a small sampling of books your library may have. These and many other very good sources of information can be found by searching the library catalog using keywords such as the company name, industry name, career title, etc. Electronic books (E-books) can be read on your computer from home. Login to the Ebook Collection with your library card number. Search for one of the ebook titles below. Click on View this ebook to open the book and read parts or all. Use the table of contents, the index, or search for a particular word or phrase electronically.
Finding and Keeping Great Employees - an ebook covering topics such as recruiting employees, job satisfaction, and labor turnover.
Performance Based Management: what every manager should do to get results- an ebook which discusses management by objectives, performance and supervision of employees.
My Secret Life on the McJob: Lessons learned from behind the counter guaranteed to supersize any management style - HD31.N49 Training issues in hourly employment. Written from an employee's perspective. Great lessons for management.
Be our guest : perfecting the art of customer service - HF5415.5 .B22 Walt Disney World philosophy of customer service, written by the Disney institute, this book covers amusement parks and customer service.
151 Quick Ideas to Recognize and Reward Employees - HF 5549.5 .I5 L538 Motivation tips at little or no cost. Increasing productivity and improving employee relations to improve your company's bottom line.
The Manager's Question and Answer Book - an ebook covering topics related to supervision of employees and personnel management.
---
DATABASES
Librarian Talk about Finding Journal and Newspaper Articles!
Electronic databases are purchased by the libraries for your research use. Use them to find articles in newspapers and journals, letters, reference books, illustrations, photographs and more. Home access to article databases is available with your updated library card barcode. If you need assistance finding an article email the Reference Librarians and they will help you get the article. They will need full bibliographic information - and your name and address. Send your phone number as well, so they can contact you if necessary.

Remember, use the barcode from your Lone Star College ID or library card to login to these online journal databases from home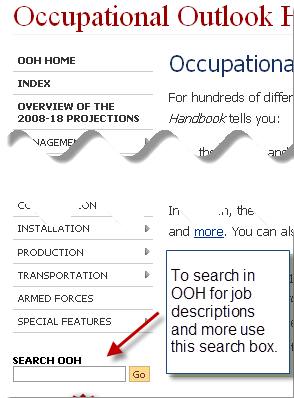 The following databases contain information on industries and companies, hiring and training of employees and more.
Business Source Complete- Business journal articles, market research reports and SWOT analyses. Updated daily. Use the advanced search screen to find articles on "low wage employees and training," "maintenance workers and training," "amusement parks and workers," or "amusement parks and employees and motivation," as well as other topics.
Occupational Outlook Handbook - This U.S. Department of Labor database will help you find descriptions of occupations within an industry. A search box for OOH is located on the left side of the page labeled Search OOH.
Vocational and Career Collection - A database with trade and industry related magazines and journals. Use the Advanced Search page for more effective searches. Use terms such as employee, amusement parks, training, motivation, wages or low wages or hourly wages, incentives, job satisfaction, job performance.
---
INTERNET
Librarian Talk about the Internet!
The Internet can be a wonderful source of original documents. Browse the sites we have suggested below. Remember, you do want to find reputable sites. Look at:
Accuracy - The information should be researched and show proof that it has been
Source - Look at the domain: .edu .gov .org .net are valid research sources.
Authority - What are the author's credentials? (Don't quote from another college freshman's paper.)
Coverage - Does the page have the information you need for your research?
Objectivity - If a work is biased, use it - just make sure your professor knows YOU know. Offer both sides of issues, where applicable.
These Internet sites offer many types of information from business web sites to sources of information about training. Many companies have home pages on the Internet, keep in mind the objectivity level of these sites.
---
SUPPORT: PUTTING IT ALL TOGETHER
Librarian Talk about getting help!
Support for a successful paper is more than finding the right resources. Putting it all together takes time and effort. Sometimes it takes additional help from the librarians or tutors. Please consider the following resources if you need additional help. Remember, the expert on the assignment is your professor. Contact your professor through your Online Classroom email.
Citing Sources Using the Library MLA Style Guide | LSC - Kingwood Library guide. Examples of both paper and electronic citations.
Avoiding Plagiarism | Excellent information and guide on how to avoid plagiarism from the Online Writing Lab (OWL) at Purdue University.
University of Texas Copyright Crash Course | This helpful guide on copyright is suggested by the LSC - Kingwood Teaching and Learning Center.
Learning Center | Check our hours for in-house tutoring from the LSC - Kingwood Teaching & Learning Center.
---
Page created by Becky Bradley, 2/2008. Updated 2/2012 BB.