Health and Wellness: Finding Medical Information Online - LSC Kingwood
Research Guide
There are many resources available to people looking for medical and health information online. This guide will help users of information resources find, evaluate and select the most appropriate and useful resources for their particular need. Listed below are some of the best resources available on the Internet and through access to databases. Features and evaluation tips are also included. The guide on Evaluating Health Information from Medline Plus and the National Library of Medicine is also recommended.
Databases provide electronic access to magazines, journals, books and media. Use the links provided here and your library barcode to login to the databases from off campus. These resources are updated frequently and sources are well identified to allow users to know who wrote the articles, when were they written and where they are published. Those criteria help you know that you are locating information you can verify or evaluate for completeness, currency and accuracy.
TIP: To be most successful, use the Advanced Search screen when using any database.
Librarian Talk about Finding Journal and Newspaper Articles!
Electronic databases are purchased by the libraries for your research use. Use them to find articles in newspapers and journals, letters, reference books, illustrations, photographs and more. Login to article databases from off campus with your updated library card barcode number. If you need assistance finding an article contact the Reference Librarians and they help you get the article. They will need full bibliographic information - and your name and address. Send your phone number as well, so they can contact you if necessary.
Tip: Use the barcode from your Lone Star College ID or library card to login to these online journal databases from any off-campus computer.
Consumer Health Databases:
These databases include information written for consumers in less technical language. The information is medically evaluated and does not include advertisements.
Alt HealthWatch focuses on the many perspectives of complementary, holistic and integrated approaches to health care and wellness. It offers full text articles for more than 180 international, and often peer-reviewed journals and reports. In addition, there are hundreds of pamphlets, booklets, special reports, original research and book excerpts.
Health Source: Consumer Edition provides the content of more than 80 consumer health magazines, along with health-related pamplets, over 100 health reference books and more than 9,900 Clinical Reference Systems reports in English and Spanish.
Nursing and Allied Health Databases:
These databases include information written in a more technical language. They are used by students and professionals in health and nursing. Sources are health magazines and scientific journals. Students can gain experience searching for information with the databases they will use as professionals. Consumers can also find great resources here.
CINAHL (Cumulative Index to Nursing & Allied Health Literature) with Full-Text is the world's most comprehensive source of full text articles from more than 750 nursing & allied health journals. This database also provides full text for 218 books and monographs. Find out more about searching CINHAL in LSC-Kingwood Library & Learning Center's LSC-Online modules.
Health Reference Center Academic This multi-source database provides access to the full text of nursing and allied health journals, plus a wide variety of personal health information sources. The tab system allows users to select results from academic journals, magazines, books, news sources and multimedia.
Health Source: Nursing/Academic Edition Coverage of nursing and allied health is particularly strong. In addition, this database includes Lexi-PAL Drug Guide, which covers 1,300 generic drug patient education sheets with more than 4,700 brand names.
Stat!Ref is a full-text medical reference library. Many of these reference books are also available in print format in the reference section of the library. The database contains respected professional sources such as Harrison's Principles of Internal Medicine, 17th ed., Current Diagnosis & Treatment Emergency Medicine, 6th ed., and The Merck Manual of Diagnosis & Therapy, 18th ed.
Films on Demand - Streaming video provides entire educational films. Choose Search by Segments to locate a brief video on a specific topic. Browse entire films by choosing View by Subject or use the Related Videos tab from a specific film description to expand your search. Login with your LoneStar ID or library card barcode number from off-campus.
Internet sources:
Librarian Talk about the Internet!
Using the Internet to find health information is a natural choice. It is important to remember that many Internet sites include advertisements or are sponsored by particular medical or pharmaceutical companies. Organizations also offer information, but may have a particular bias for or against a type of procedure or product. Helpful tips to decide whether the website is right for you:
Accuracy - The information should be researched and show proof of that research. Who created or wrote the page. Is he/she a medical professional?
Source - Look at the domain: .edu .gov .org .net are valid research sources. A company website is also a valuable resource. Many .com websites are supported or created by commercial entities with a product to sell.
Authority - What are the author's credentials? (Don't quote from a college freshman's paper). If the author's credentials are not listed, try searching for the name in another source. You should be able to verify some educational or professional history in order to determine the author's level of expertise.
Coverage - Does the page have the information you need for your research? Is all the information included? If you are not certain, look for additional websites or resources such as articles from databases.
Objectivity - If a work is biased, it is okay to use the information, but look for the other viewpoint. Medical organizations may promote a particular type of treatment, rather than a range of options. The more you read, the more able you will be to determine what your viewpoint is on a medical procedure.
Some websites with great information are listed here, but these are not the only good sources. As you search, use the criteria above to help decide whether the right information has been found to answer your questions. Check for complete or enough information as well as the currency of the information provided.
Centers for Disease Control Created by the National Center for Infectious Diseases. Includes epidemiology, diagnosis, treatment and prevention. This website is a good place for current information on all types of diseases, conditions, and health issues. It is updated frequently.
MedlinePlus Consumer Health and Disease information from the National Library of Medicine and the National Institutes of Health. Some full-text journal articles are available. Interactive tutorials on over 165 topics are linked from the Patient Education Institute. Tip: Use the databases above to access articles where the full text is not included in Medline.
US Pharmacopeia Part of the MedlinePlus group of websites, the US Pharmacopeia is a guide to over 9,000 prescription and over-the-counter drugs.
American Academy of Family Physicians The site offers articles concerning health issues faced by families, medical research and other health related information. Just one example of a medical organization.
Healthandaging.org provides information on healthy aging. Linked from The American Geriatrics Society, it is an example of a not-for-profit organization.
Help:
Librarian Talk about getting help!
Support for a successful paper is more than finding the right resources. Putting it all together takes time and effort. Sometimes it takes additional help from the librarians or tutors. Please consider the following resources if you need additional help. Remember, the expert on the assignment is your professor.
Evaluating Health Information | This evaluation guide from Medline Plus and the National Library of Medicine is recommended.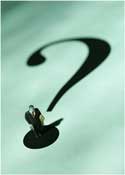 Evaluation Criteria | From The Good, The Bad & The Ugly: or, Why It's a Good Idea to Evaluate Web Sources by Susan Beck, New Mexico State University Library.
Citing Sources Using the Library MLA Style Guide | Lone Star College-Kingwood library guide. Examples of both paper and electronic citations.
Citing Sources Using the Library APA Style Guide | Lone Star College-Kingwood library guide. Examples of both paper and electronic citations.
University of Texas Copyright Crash Course | This helpful guide on copyright is suggested by Lone Star College-Kingwood Teaching and Learning Center.
---
Page by Becky Bradley 1/08. Updated 9/2013; jfr