LSCS Libraries
|
Research Guides
|
LSC-Kingwood Library Assignment Guides
|
Maggie: A Girl of the Streets by Stephen Crane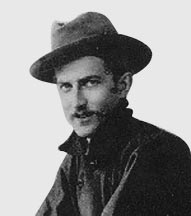 Lone Star College-Kingwood Library
Assignment Guide
Stephen Crane
1871-1900

First published: 1893
Time of plot: Late Nineteenth Century
Locale: New York City
Keywords: Stephen Crane, Maggie: a Girl of the Streets, naturalism in literature, prostitutes in literature, social class, slum life, suicide
BIOGRAPHICAL INFORMATION
Stephen Crane, the youngest of fourteen children, was born November 1, 1871 in Newark, New Jersey. His father, the Reverend Dr. Jonathan Townley Crane, was a Methodist minister. His mother, Mary Peck Crane, was an educated and involved woman for Victorian times. This deeply religious family moved often as his father changed churches, but, on Dr. Crane's death in 1880, the mother returned with Stephen to New Jersey, first to Newark and then to Asbury Park. She was elected president of the Woman's Christian Temperance Union in that city and lectured frequently in support of this organization.

Crane, now in his teens, rebelled against his strict upbringing, and was sent to military school. After high school, he attended college for a year and then dropped out. He moved to New York City, where he began his career as a newspaper journalist. He learned much about big city life and his explorations of the Bowery gave him material for his first novel, Maggie: A Girl of the Streets, published in 1893. Because of the book's controversial subject matter, he had to print it privately. It was not a commercial success but did receive several favorable reviews, including one from the noted author, William Dean Howells.

Crane continued to write and, in 1896, published his most famous work, The Red Badge of Courage This novel was critically acclaimed, and led to international fame. However, his defense of a New York prostitute who had been harassed by the police led to trouble with the authorities, and he fled to Florida to report on the Cuban insurrection against Spain. In Florida he met the madam of a brothel, Cora Taylor, with whom he lived for the rest of his short life. He continued to seek adventure by reporting on conflicts in Greece and the Spanish American War. He lived his last years in England, feverishly writing articles, stories and poems to keep his creditors at bay. He died of tuberculosis in Germany, where Cora had taken him in search of a cure, on June 5, 1900 before he reached the age of thirty. During the next twenty years his work was almost forgotten. In 1923 Thomas Beer published a biography of Crane which once more brought him to public attention, and his reputation has steadily increased since.
For More Information:
DLB is a database of a multi-volume work which provides detailed biographical sketches of the authors' literary writings as well as general critical commentary.

REF PS 129.A55, vol. 1 - American Writers

This collection of literary biographies provides information about the lives, careers and works of American writers

REF PS 21.M34, vol. 2 - Magill's Survey of American Literature

Discussion of Stephen Crane's contributions and achievements in literature.

REF PS 21.H3 - Oxford Companion to American Literature

One page summary of the author's life and literary significance

REF PS 1449.C85 Z9824 - A Stephen Cran Encyclopedia

This book devoted to bibliography and biographical information about Stephen Crane.

PS 1449.C85 Z982 - The Crane Log

This book, a part of the American Authors Log Series, is a biography of Stephen Crane
---
CHARACTERS AND PLOT SUMMARY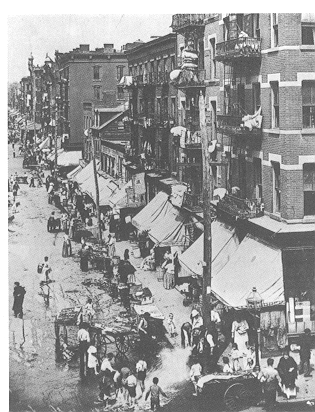 Maggie - a girl from the Bowery, the slums of New York City
Jimmie - her brother
Pete - Jimmie's friend and Maggie's lover
The Mother
Maggie is a child living in the tenements of the Bowery, a slum area of New York City. Her father and mother are both alcoholics, and she and her two brothers suffer a violent and abusive childhood. The younger of the two boys dies, but Maggie and Jimmie survive. Maggie grows into a beautiful girl, somehow untouched by the squalor around her. When her brother brings home his friend Pete, who shows her some attention, she falls in love with him. She fails to see him as the uncouth braggart that he is and succumbs to his charms. She goes to live with him, but Pete soon tires of her. She tries to return home, but is turned away. Both her mother and her brother condemn her as a fallen woman, despite the immoral behavior of both of them. Maggie, homeless and penniless, turns to prostitution to make a living. As her life becomes more dismal, it comes to a tragic end. Her mother, on learning of Maggie's death, wails hypocritically that she will forgive Maggie her sins.
---
SUBJECTS TO CONSIDER
Librarian talk . . . About Getting Started!
As you begin, narrow your topic to a size that you can manage. Consider keywords that will help you find the information you need. These can be names of people, literary works, events, or broader identifying terms. Use these keywords for locating information in the library catalog, electronic databases, and on the internet.
Sample Keywords:
Hypocrisy; Naturalism; Life in the slums; Intolerance; Self-righteousness; Irony in Maggie; Human Cruelty; The place of women in society; Prostitution; Fatalism; Conventional morality; Respectability; Unreal view of life; Indifference;
---
BOOKS CONTAINING CRITICISMS
Librarian Talk . . .About Books!
Apply online for a library card. Use the barcode number from your Lone Star College ID or library card to:
1) Place a Hold on a book and have it sent to the library closest to you
2) Access journal and reference databases from home, and
3) Access e-Books from the Ebook Collection.
The catalog is online.
Online or e-Books are available the Ebook Collection. Use the barcode number from your Lone Star College ID or library card to log in.
Use the Library Catalog to locate books in the Lone Star College System. Enter the author's name, Stephen Crane, in the subject keyword box.
REF PN 771.G27 Twentieth Century Literary Criticism (Vols: 11, 17, 32)

TCLC contains excerpts from critical essays in books and journals. Use these volumes to 1) select a topic or theme 2) find the full articles or essay in the library, and 3) locate other articles and books from the "Further Reading" section.

REF PN 523.W67 Vol. 2. World Literature Criticism

A broad selection of the best criticism of works by major writers

REF PR 85.C76 Vol. 10. The New Moulton's Library of Literary Criticism

An analysis of the author's writing style as well as a copy of the criticism by William Dean Howells

REF PN 3451.C7 Vol. 2. Critical Survey of Long Fiction : Authors

The essay on Stephen Crane gives his principal works, his achievements, a short biography, and an analysis of the novel.

PN 601.N37 2012eb Naturalist Novelist

The ebook provides historical and critical information about authors in the Naturalist writing style.

PS 377.P5 1984eb Realism and Naturalism in Nineteenth-Century American Literature

The ebook offers literary criticim of American fiction.

PS 1449.C85.M3 Maggie: A Girl of the Streets : A Norton Critical Edition

Backgrounds and sources, reviews and criticism as well as the text of the novel
---
EVENTS AT THE TIME THE NOVEL WAS WRITTEN
From 1880 to 1900 the population of the United States increased by some twenty-six million people, nine million of whom were immigrants. These new citizens settled in urban centers instead of on the land as had previously been the case. These people formed their own ethnic communities within the cities. New York City's population grew to three million people. The resultant need for more municipal services, housing, jobs, and educational facilities overwhelmed the local government. Tensions among the various groups erupted into violence that local police were unable to completely control. The corrupt Tammany Hall political machine dominated the city's government by promising the poor a solution to their problems. The federal government was led by a succession of ineffective presidents, and was only a minor presence in the lives of most Americans.

The captains of industry such as John Pierpont Morgan held the power. The industrial revolution was bringing major changes. Railroads now crisscrossed the nation, moving manufactured goods and raw materials to and from the major port cities. Labor issues such as workplace safety, the eight-hour day, and the right to organize were the principles expounded by such labor leaders as Eugene Debs. The increasing diversity of its citizens and the desire by the newcomers to have their piece of the "American pie" led to social and cultural upheaval. The largely Protestant, rural, Anglo-Saxon culture was being displaced. The resultant cultural shock caused feelings of uncertainty and anxiety among the citizens. The country was remaking itself, changing its values, reassessing its long-held notions of democracy and equality, and becoming a society that gauged personal worth by money and possessions. "The Gilded Age" accurately describes the America of the 1880's and 1890's. Stephen Crane's realistic, ironic, and iconoclastic writings come out of this environment.

Books about the times
REF E 169.1.A47194 1878-99, Vol. 6 - American Eras

A detailed history of the years from 1878 to 1899

REF HN 57.E58 - Encyclopedia of American Social History

This three volume reference work has a number of essays on the social issues of the Gilded Age

E 168.G48 - Age of Excess: the United States from 1877 to 1914

Discusses American culture during this period

HD8066.W47 Vol. 2. - Who Built America?

Includes information about the Gilded Age working people and their culture

HV 4046.N6.R58 - How the Other Half Lives

This work, written in 1890, describes slum conditions in New York City

PS 88.H6 - Backgrounds of American Literary Thought

An excellent chapter on literary naturalism
---
FINDING JOURNAL ARTICLES
Librarian Talk . . . About Finding Journal and Newspaper Articles!
Electronic databases are purchased by the libraries for your research use. To find articles in newspapers and journals, letters, reference books, illustrations, photographs and more, use your updated library card to login to the following databases. If you find an interesting article that is not full-text, please give the correct bibliographic information to our Reference Librarians and they will see that you get the article. They will need full bibliographic information - and your name and address. Send your phone number as well, so they can contact you if they need to. There is some overlap of articles in the following databases. However, we encourage you to use more than one. All are excellent sources for this topic.

HINT: For a full list of article databases, go to http://www.lonestar.edu/article-databases.htm. If you are researching off-campus it will require you to log in. Either use your library card number that is located on the back of your student ID or click on the LSCS-Online users login link and use your MyLoneStar user name and password.
A current library card number is required to access the databases from home or using the campus wifi
JSTOR Search or browse the complete back issues for over 200 journals in literature, economics, history, social sciences, science and mathematics. The most current issue available is determined by publisher agreements and varies.
ProjectMuse Begin your search by entering the title of the novel in the search box. Click the Modify Search button to add keywords from your thesis - click on the + mark to add search boxes. This database is full text (complete articles) and entirely scholarly, so all articles will be of the appropriate academic level for your research.
Literature Resource Center This database includes most of the information in TCLC, World Literature Criticism, and Dictionary of Literary Biography. It also has a few scholarly journal articles. You'll also find links to appropriate Internet sites.
Academic Search Complete Scholarly, multi-discipline database, with many full text articles. Choose the Advanced Search feature and select Full Text and Scholarly (Peer Reviewed) to get good results.
Bloom's Literary Reference Online This database is a collection of many analytical essays discussing literature. These essays, originally published in print form, are accessible now for research online. Find information about Maggie: a Girl of the Streets, or read about Stephen Crane's life and entire body of work.
"How the Other Half Lives: the New York slums" This short video clip about the New York tenements at the turn of the century is from the database Films on Demand. Danish immigrant Jacob Riis exposes the hellish living conditions of New York slums through the new technology of flash photography. His efforts result in tenements being torn down and other reforms. It is part of a longer video titled Cities: America - the story of us.
---
INTERNET SITES
Librarian Talk . . . About the Internet!
The Internet will be a wonderful source of original documents. Browse the sites we have suggested below. Remember, you do want to find reputable sites. Look at:
Accuracy - The information should be researched and show proof that it has been.
Source - Who wrote the information? Look at the domain. .edu .gov. org .net are valid research sources.
Authority - What are the author's credentials? (Don't quote from another college freshman's paper.)
Coverage - Does the page have the information you need for your research?
Objectivity - If a work is biased, use it - just make sure your professor knows YOU know. And offer both sides of issues, where applicable.
Maggie: A Girl of the Streets - digital version in HTML, listed by chapter, from the UC-Berkley Wordseer project..
Download the ebook version of the novel in multiple different formation from Project Gutenberg
The Stephen Crane Society - collection of links to biographical and critical sources, as well as digitized versions of Stephen Crane's works.
Selected Bibliography on Stephen Crane's Maggie - list of sources for articles and books on Maggie.
---
MEDIA
PS1449.C85 M3 Maggie : a Girl of the Streets and other stories [sound recording] Unabridged (complete book) version on CD is available at LSC-Kingwood Library.
---
GETTING HELP FOR YOUR ASSIGNMENT
Librarian Talk about getting help!
Support for a successful paper is more than finding the right resources. Putting it all together takes time and effort. Sometimes it takes additional help from the librarians or tutors. Please consider the following resources if you need additional help. Remember, the expert on the assignment is your professor; use the LSC Online in-class email to contact her.
Citing Sources Using the Library MLA Style Guide | LSC-Kingwood library guide. Examples of both paper and electronic citations.
Visual Guide to Formatting Your Research Papr Using MLA Style | LSC- Kingwood library. Provides tips and shortcuts for formatting your paper in Microsoft Word.
Avoiding Plagiarism | Excellent information and guide on how to avoid plagiarism from the Online Writing Lab (OWL) at Purdue University.
University of Texas Copyright Crash Course | This helpful guide on copyright is suggested by Lone Star College-Kingwood Teaching and Learning Center.
Learning Center | Check our hours for in-house tutoring.
---
Written by: Bettye Sutton, 1999. Updated: 10/13 MM
Ask Us


Reference: 281.312.1693
Circulation: 281.312.1691



Text-A-Librarian
281.973.4792


Kingwood.LRC-Ref@LoneStar.edu
---
LSC-Kingwood Library Assignment Guides | About LSC-Kingwood Library | LSCS Libraries