Intercultural Management - LSC Kingwood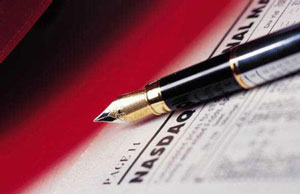 Assignment Guide for IBUS 2341
The best library assignments are those that use a variety of resources including books, newspapers, journal articles, and Internet sites. We encourage you to use all of these sources for this paper. Books provide some of the best information for business topics. You may apply for a library card and request materials online. We hope you will take full advantage of the many resources our libraries offer. Please contact Lone Star College-Kingwood Librarians with any questions you may have during your research. Course and assignment questions should be directed to your instructor using LSC-Online email.
ASSIGNMENT: Cultural Profile
In a minimum 2 page, double-spaced paper, develop a cultural profile for one of the countries on the list below. Do not copy from the text – those countries are not listed below! You must include references using MLA format. Be sure to address the following general items for the country you choose and be creative in your presentation beyond what is shown in the text! For example, assume you are preparing a co-worker for their trip to negotiate a big contract for your employer. What should they know not to cast a bad light on the company?
Include these key points:
Religion
Kinship/family structure
Recreation
Language
Health and Education systems
Form of government
The attitudes toward time, change, and individualism
The expected business practices as related to punctuality, negotiating, business attire, entertaining, and gift giving. This will be important for your co-worker to know!
Are there any nonverbal clues such as hand gestures and facial expressions that are unique to the culture?
Are there noticeable regional differences across the country, i.e. north vs south or east vs west?
You must include references using MLA format.

You may choose from the following countries:

Argentina | Australia | Bangladesh | Belgium | Canada | Chile | Colombia | Costa Rica | Czech Republic | Denmark | Finland | France | Germany | Greece | Hungary | Indonesia | Ireland | Israel | Italy | Japan | Malaysia | Mexico | Nepal | The Netherlands | New Zealand | Norway | Pakistan | Poland | Portugal | Romania | Russia | Republic of Korea | Spain | Sweden | Switzerland | Thailand | Turkey | United Kingdom - any country | Venezuela | Vietnam

Librarian Talk About Getting Started

As you begin, consider keywords that will help you find the information you need. These can be the name of your country, names of officials from the country, events, or broader identifying terms. Use these keywords for locating information in the library catalog, electronic databases, and on the Internet.

Sample Keywords: Culture, cross-culture, international relations, body language, intercultural business communication, "doing business in...," business etiquette, ethnocentrism, values, customs, human relations.
---
BOOKS
Librarian Talk About Books
Apply online for a library card. Use the barcode number from your Lone Star College ID or library card to
1) Place a hold on a book, 2) Access databases from home.
To locate books in the Lone Star College System Library Catalog, electronic books in the EBSCO eBook Collection, or materials in any other library catalog, use keywords such as: the country name, Business Etiquette, or Intercultural Communication. You can also search for Culture Shock and or Doing Business in and your country name.
We also recommend the following reference books.
REF G63 .W67 - Worldmark Encyclopedia of the Nations
REF GN307 .C68 - Countries and Their Cultures
REF GN307 .E53- Encyclopedia of World Cultures
REF HF 1359 .G5854 - Globalization: Encyclopedia of Trade, Labor and Politics - National tax rules and government policies, emerging markets, corruption, European Union, NAFTA, culture. Arranged by topics, not country.
REF HF 1359 .O28 - Encyclopedia of the Global Economy - Entries on human development, information and communications technologies, economic history, global issues, institutions and organizations which all affect culture in business.
REF HF 1416 .M78 - Dun & Bradstreets Guide to Doing Business around the World - Visa requirements, holidays, cultural tips, trade and investment policies. Arranged by country.
---
DATABASES
Librarian Talk About Finding Journal and Newspaper Articles
Electronic databases are purchased by the libraries for your research use. Use your updated or current library card to login to the following databases to find articles in newspapers and journals, letters, reference books, illustrations, photographs and more. If you find an interesting article that is not full-text, please give the correct bibliographic information to our Reference Librarians, and they will see that you get the article. They will need full bibliographic information - and your name and address. Send your phone number as well, so they can contact you if they need to. There is some overlap of articles in the following databases. However, we encourage you to use more than one. All are excellent sources for this topic. HINT: For a full list of article databases, go to Lone Star College Libraries Subject Guide to Databases and use the barcode from your Lone Star College ID or library card to access these full-text databases from home.
The following databases contain information on countries, culture and international business operations.
---
INTERNET
Librarian Talk About the Internet
The internet can be a wonderful source of original documents. Browse the sites we have suggested below. Remember, you do want to find reputable sites. Consider:
Accuracy - The information should show it has been researched.
Source - Look at the domain: .edu .gov .org .net are valid research sources.
Authority - What are the author's credentials? (Don't quote from another college freshman's paper.)
Coverage - Does the page have the information you need for your research?
Objectivity - If a work is biased, use it - just make sure your professor knows YOU know. Offer both sides of issues, where applicable.
Suggested Web Sites:
Background Notes from the U.S. Department of State. See also Background Notes archives.
CIA World Factbook - Guide to country profiles.
Consulates in Houston - Links to Houston consulate web pages.
Country Studies Area Handbooks from the Library of Congress.
The Economist/Countries - Lists countries including economic and background information.
Getting through Customs - Cultural taboos and customs advice in brief.
MALKAM Cross Cultural Training - A company specializing in training professionals in cross-cultural communications, MALKAM Cross-Cultural Training offers this paper on exploring cross-cultural diversity. This site points out some keys to success when doing business in other countries. Each issue has a short quiz. See Cultural Training issue #3 on women and international assignments.
The Open Directory Project compilation of sites for expatriates from all over the world. Information on various social and cultural attributes of countries.
Travel information from the United States government - This site offers consular information sheets for countries worldwide based on information from the U.S. State Department. Choose your country from the alphabetic index provided.
---
SUPPORT: Getting Help with your Assignment
Citing Sources Using the MLA Style Guide | Lone Star College-Kingwood Library guide. Examples of both paper and electronic citations.
A Visual Guide to Using MLA | Lone Star College-Kingwood Library. Sample paper with cues on using Microsoft Word commands to format your paper.
Avoiding Plagiarism | Excellent information and guide on how to avoid plagiarism from the Online Writing Lab (OWL) at Purdue University.
The Learning Center | Check our hours for in-house tutoring.
REMEMBER, the expert on this paper is your instructor. Contact her through your LSC-Online (ECollege) email.
---
Page created by Becky Bradley, Librarian. September, 2002. Updated 8/2011, Links checked JFR 2/2014.