VNSG 1238: Mental Health Research - LSC Kingwood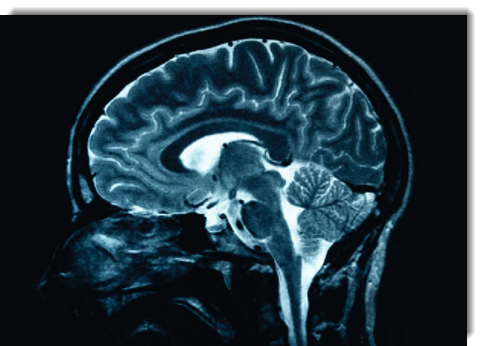 LSC Kingwood Assignment Guide for
VNSG 1238 - Mental Illness
The best library assignments are those that use a variety of resources including books, newspaper and journal articles, internet sites, and even videos or audiocassettes. We encourage you to use all of these sources for this assignment. Books provide some excellent background on your topic. You may apply for a library card and request materials online. We hope you will take full advantage of the many resources our libraries offer.
Please contact Lone Star College-Kingwood Librarians or your professor with any questions you may have during your research.
Assignment 1:
You will be working in groups of three to provide information about a disease. The content of your presentation must include:
The definition of the disease process
Signs and symptoms of the disease
Usual treatment and therapy modalities
Pharmacological approach and nursing care
Be creative in your presentation
Requirements for the paper are:
It must be double spaced, 1-2 pages only. Each group needs to turn in one paper. Each person needs to turn in one summary only.
Current journal sources from professional magazines or text
You may use your textbook as a resource
Topic will be selected by students. Your professor must approve your topic
Work in groups of 3.
You will be summarizing your research to your classmates in a short oral presentation. Your research will impact your classmates' understanding of mental health nursing.
Topic Ideas:
| | |
| --- | --- |
| Depression and other mood disorders | Anger and aggression |
| Physical problems, psychological disorders | Violence |
| Eating and sleeping disorders | Suicide |
| Dissociative disorders | Substance related disorders |
| Personality disorders | Schizophrenia and other psychoses |
| Sexual disorders | |
Additional topics may be found in the following webpages:
List of Mental Health Disorders - Internet Mental Health is a free encyclopedia of mental health information created by a Canadian psychiatrist, Dr. Phillip Long.
Librarian talk . . . About Getting Started!
As you begin, narrow your topic to a size that you can manage. Consider keywords that will help you find the information you need. These can be names of people, events, or broader identifying terms. Use these keywords for locating information in the library catalog, electronic databases, and on the internet. Keywords will include the name of the mental disorder your have chosen, signs and symptoms, treatment, therapy, drugs or psychopharmacologic treatment, and interventions.
---
Books: Suggested Reference books
Librarian Talk . . .About Books!
You will need a library card to:
1) Place a Hold on a book and have it sent to the library closest to you
2) Access journal and reference databases from home, and
3) Access the e-Book Collection from EBSCOhost.
The catalog is online.
Online or e-Books

are available in the

eBook Collection

from EBSCOhost. Use your library card to log in.
REF RC455.2 .C4 D536 - DSM-IV-TR - The Diagnostic and Statistical Manual of Mental Disorders. Published by the American Psychiatric Association. This text is used by psychiatrists and clinicians to help with diagnosis and classification of mental disorders.

REF RC454.4 .M458 - Mental Health Disorders Sourcebook - Part of the Health Reference Series, this book offers basic information about many mental disorders including personality disorders, sleep disorders, eating disorders. It includes information on treatments and therapies.
---
Journals: Finding current articles using database
Psychology & Behavioral Sciences Collection - Collection of journal, newspaper, and magazine articles. Limit to "Scholarly (Peer reviewed) Journals" if professional journal articles are required.
Alt HealthWatch - Broad coverage of alternative and complimentary healthcare from full-text research journals, pamphlets, reports, proceedings and consumer health newsletters.
Health Reference Center Academic - Full-text articles from journals, and more on health, medicine and psychology.
Health Source: Nursing/Academic Edition - Scholarly journal articles for nursing and allied health; also included are drug monographs for herbal and nutritional supplements, and over-the-counter and new prescription drugs.
STAT!Ref - Electronic collection of medical reference books, including DSM-IV-TR, Nursing Diagnoses in Psychiatric Nursing, the Merck Manual of Diagnosis and Treatment, and dozens of others.
STAT!Ref: Anatomy & Physiology Online - Review human physiology and anatomy in 19 modules; includes interactive and accurate 3-D models of human anatomy.
---
Internet:
Librarian Talk . . . About the Internet!
The Internet will be a wonderful source of original documents. Browse the sites we have suggested below. Remember, you do want to find reputable sites. Look at:
Accuracy - The information should be researched and show proof that it has been.
Source - Who wrote the information? Look at the domain. .edu .gov. org .net are valid research sources.
Authority - What are the author's credentials? (Don't quote from another college freshman's paper.)
Coverage - Does the page have the information you need for your research?
Objectivity - If a work is biased, use it - just make sure your professor knows YOU know. And offer both sides of issues, where applicable.
National Institute for Mental Health Mental disorder information including clinical trials, research and statistics.

Anxiety Disorders Association of America Complete information on anxiety, as well as a special section on teen anxiety.

Mental Help Net CenterSite Network of behavioral healthcare websites, and receives some content from Mental Help Net.

CDC Mental Health Resources Page Center for Disease Control and Prevention - includes health and mental health disorders.
---
Librarian Talk about getting help!
Support for a successful paper is more than finding the right resources. Putting it all together takes time and effort. Sometimes it takes additional help from the librarians or tutors. Please consider the following resources if you need additional help. Remember, the expert on the assignment is your professor, use the eCollege in-class email to contact her.
Citing Sources Using the Library APA Style Guide | Lone Star College-Kingwood Library guide. Examples of both paper and electronic citations.
Avoiding Plagiarism | Lone Star College Guide to plagiarism
University of Texas Copyright Crash Course | This helpful guide on copyright is suggested by Lone Star College-Kingwood Teaching and Learning Center.
Learning Center | Check the TLC hours for in-house tutoring.
---
Page created by Becky Bradley. January, 2003. Updated 4/2012, JNC