ENGL 2311: Technical Communication - LSC-Kingwood
brow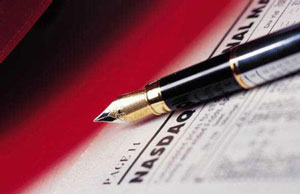 The best library assignments are those that use a variety of resources including reference books, circulating books, newspaper and journal articles, and government documents. We encourage you to use all of these sources for this paper. Books should provide some excellent background on your topic. Journal articles, if they're current, give you more up-to-date details. You may apply for a library card and request materials online. We hope you will take full advantage of the many resources our libraries offer.
Please contact Lone Star College - Kingwood Librariansor Professor Sherry Young with any questions you may have during your research.
Librarian talk about Getting Started!
As you begin, narrow your topic to a size that you can manage. Consider keywords that will help you find the information you need. These can be names of people, events, current issues or broader identifying terms. Use these keywords for locating information in the library catalog, electronic databases, and on the internet.
---
BOOKS
Librarian Talk . . .About Books!
Apply online for a library card. Use your card to:
1) Place a hold on a book and have it sent to the library closest to you
2) Access journal and reference databases from home, and
3) Access e-Books from eBook Collection.
Circulating Books
This includes all Lone Star College System college libraries as well as Harris County and Montgomery County public libraries. You can limit to electronic books and read them online.
A collection of online books available on or off campus. Login with your library card number.
Finding Reference Books
To locate reference books in the library, check the library catalog. To work online, try the following resources:
Included are the Encyclopedia of BioEthics, West's Encyclopedia of American Law, Encyclopedia of Human Development, Encyclopedia of Death and Dying, and Supreme Court Cases that Changed America.
Full text general encyclopedia.
Locate biographical information on people in your field of interest.
---
JOURNALS: Finding current articles using databases
Librarian Talk about Finding Journal Articles!
Electronic databases are purchased by the libraries for your research use to find articles in newspapers and journals, letters, reference books, illustrations, photographs and more.
If you want an article that is not full-text, please email the correct bibliographic information to our Reference Librariansand they will see that you get the article. The libraries need full bibliographic information - plus your name and address. Send your phone number and email as well, so you can be contacted.
There is some overlap of articles in the following databases. However, we encourage do you to use more than one. All are excellent sources for this topic. For professional, scholarly or peer reviewed articles, limit your search using the appropriate button in the database search window.
From home, use the barcode number from your Lone Star College ID or library card to login to these online journal databases.

A great starting place! You can choose from their list of controversial topics or use your own keywords
Topical business information, news articles and press releases, and SWOT analyses.
Journal articles, market insight, and detailed company information and analysis.
Full text coverage from 1984 to the present.
Collection of journal, newspaper, and magazine articles on a wide variety of topics.
Browse through possible topics for your feasibility report or search for newspaper and magazine articles on your subject.

---
INTERNET SOURCES
Librarian Talk about the Internet!
The internet can be a wonderful source of original documents. Browse the sites we have suggested below. Remember, you do want to find reputable sites. Look at:
Accuracy - The information should be researched and show proof of that research.
Source - Look at the domain: .edu .gov .org .net are valid research sources. Your company's website is also a valuable resource.
Authority - What are the author's credentials? (Don't quote from another college freshman's paper.)
Coverage - Does the page have the information you need for your research?
Objectivity - If a work is biased, use it - just make sure your professor knows YOU know. Offer both sides of issues, where applicable.
This joint government site has recalls from USDA, EPA, FDA, NHTSA, USCG and safercar.gov
Company websites will have mandatory and voluntary recalls. Look for a section called "owners" or "safety" to find the recall notices.
---
GOVERNMENT DOCUMENTS
Thomas(Legislative Information on the Internet)

This site from the Library of Congress includes bills, laws, and the Congressional Record.
Using the limiters at the bottom left of the search page, limit your search to US Government Documents. Many of them are full text online. Once you pull up the complete citation, you can view the document by clicking on the URL.
The University of Michigan Library has links to newsworthy government documents, including Avian flu, Iraqi War debate, and Wiretapping.
Links to Texas and Houston government agencies, for documents, statistics and news releases.

---
GETTING HELP FOR YOUR ASSIGNMENT
Librarian Talk about Support

Support for a successful paper is more than finding the right resources. Putting it all together takes time and effort. Consider using the following list of resources.


Citing Sources Using the Library MLA Style Guide| Lone Star College-Kingwood Library guide. Examples of both paper and electronic citations.

Avoiding Plagiarism | Excellent information and guide on how to avoid plagiarism from the Online Writing Lab (OWL) at Purdue University.

Check the hours for in-house tutoring.
---
Page design by Becky Bradley. Page content by Sue Goodwin. Written 9-06. Updated 7-12, sg.