LSCS Libraries
|
Research Guides
|
LSC-Kingwood Library Assignment Guides
|
To Kill A Mockingbird by Harper Lee - LSC-Kingwood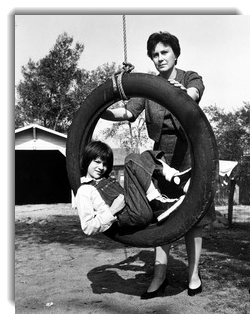 Published: 1960

Harper Lee (1926 - )
To Kill a Mockingbird is a story, set in the 1930s, that explores small town life and prejudice in the South through the eyes of a child.
Background
To Kill a Mockingbird was written in the 1950s as the civil rights movement was just gaining momentum. Although the story is set in the 1930s, the South had not changed very much by 1950. During the fifties, Rosa Parks was arrested for refusing to give up her seat on a bus to a white man, Martin Luther King began organizing non-violent protests, and the Supreme Court, in Brown vs. the Board of Education, ruled that segretation was unconstitutional.
American Cultural History 1930-1939 - A portrait of the decade in which the story is set
American Cultural History 1950-1959 - Get an idea of the life and times when Harper Lee wrote To Kill a Mockingbird
Characters
Scout (Jean Louise) Finch - Narrator, reflecting on the time when she was six to eight. She is a tomboy, independent and outspoken.
Jem (Jeremy) Finch - Scout's brother, playmate and protector.
Atticus Finch - Southern lawyer assigned to defend Tom Robinson, a black man unjustly accures of raping a white woman. Father of Scout and Jem.
Tom Robinson - Kind, considerate black man accused of raping Mayella Ewell, a white woman.
Bob Ewell - A mean, shiftless alcoholic and widowed father of eight children, including Mayella.

The Story
To Kill a Mockingbird is a coming-of-age story about Scout Finch. She and her brother Jem, along with their friend Dill, are fascinated by a recluse neighbor, Boo Radley. While they attempt to spy on him, he leaves small gifts for them in the hollow of a tree. The children's father, lawyer Atticus Finch, is assigned to defend Tom Robinson, a black man accused of raping Mayella Ewell, a white woman. His defense wins the gratitude of the black families in town and the contempt of the whites. When a lynch mob marches on the jail, Atticus sits reading, blocking their way. Scout, who has sneaked out of the house with Jeb and Dill, defuses the tension when she greets one of the men, the father of a classmate, by name and asks after his son.
Despite evidence to the contrary, an all-white jury convicts Tom and he is sent to prison. Bob Ewell, Mayella's father, isn't satisfied and attempts revenge on Atticus by attacking Scout and Jem one dark night as they walk home from a school program. They are saved by the intervention of Boo Radley and Scout finally gets to meet him face-to-face.
To Kill a Mockingbird is at times funny, sensitive and ingenuous. The novel received the Pulitzer Prize in 1961 and Harper Lee was awarded the Presidential Medal of Freedom in 2007. It appears high on the Modern Library list of the 100 best novels of all time as well as many other lists of best books. In 1962, it was made into a film.
---
Topics to Consider
| | | |
| --- | --- | --- |
| Coming of Age Novels | Race Relations | Rape |
| Equality under the law | Civil Rights | Hypocrisy |
| Novel vs. Motion Picture | Symbolism | Humor |
| Prejudice vs. Tolerance | Censorship | Sex Roles |
| Guilt and Innocence | Characterization | Courage |
---
BOOKS
Librarian Talk ... about Books!
Books offer helpful information about historical background, settings, and authors. Literary criticism may be compiled in a book.The catalog is online at Lone Star College Library Catalog. If you want criticism of the novel itself, search by title. For setting and historical background, search for African Americans -- Civil rights -- Southern States -- History -- 20th century.
Electronic books or eBooks are available in the eBook Collection. You will need a library card barcode number to read eBooks from off-campus.Create a Free Account to save favorite book titles and notes in EBSCO's ebook Collection.
Your Student ID is also your library card (on the back). If you are a distance education student, you can apply online for a library card.
Use your card to:

Place a hold on a book.
Request a book listed in the catalog but available from another location.
Access databases from home.
Reference Books:
REF PN3385 .N68, vol. 2 Novels for Students

A good source for characterization, themes, historical context and critical overview.

REF PS 261 .C569 Contemporary Southern Literature

Information about the author

REF PS261 .S515 Encyclopedia of Southern Literature

Overview of the story and about the author

REF PN50 .L574, vol. 3 Literature and its Times

Detailed examination of the setting at the time of the story and at the time of the writing

REF PN771 .C59, vol. 60 CLC: Contemporary Literary Criticism

Excerpts from literary criticism. Much of the criticism here is full text in the database, Literature Resource Center. Browsing the book is an especially good method of determining what has been written about the book, to help you focus your ideas.
Harper Lee's To Kill a Mockingbird - ed. by Harold Bloom, this is a book of essays discussing critical points within the novel. This ebook is available in the eBook Collection mentioned above. Login from off campus with your library barcode number.
VIDEOS:
PS3562.E353 T6 To Kill a Mockingbird

Harper Lee was so pleased with the Gregory Peck / Mary Badham film that she wouldn't authorize any other versions.
---
Scholarly Journal Articles
Librarian Talk ... about Finding Scholarly Journal Articles!
So you need scholarly journal articles? At one time, you would find hard copies at a research library. Today, they are compiled in electronic databases. Electronic databases are purchased by the libraries for your research use. If you need assistance finding a particular article, contact the Reference Librarians and they will help you get it. They will need full bibliographic information - and your name and address. Send your phone number as well, so they can contact you if necessary.
Use the barcode number from your Lone Star College ID or library card to login to these online journal databases.

These databases are available to Lone Star College System students on campus or with your library card number. If you are a student at another school, check with your librarian for availability.
Search the Internet
Librarian Talk ... about the Internet!
The internet can be a wonderful source of original documents. You can find reviews from the time period when the book was published, background information about King Arthur and Mark Twain, and electronic copies of the book. Browse the sites we have suggested below. Remember, you do want to find reputable sites. Look at:
Accuracy - The information should be researched and show proof of that research.

Source - Look at the domain: .edu .gov .org .net are valid research sources.

Authority - What are the author's credentials? (Don't quote from another college freshman's paper.)

Coverage - Does the page have the information you need for your research?

Objectivity - If a work is biased, use it - just make sure your professor knows YOU know. Offer both sides of issues, where applicable.
---
GETTING HELP FOR YOUR ASSIGNMENT
Librarian Talk ... About Finding Help
Support for a successful paper is more than finding the right resources. Putting it all together takes time and effort. Sometimes it takes additional help from the librarians or tutors. Please consider the following aids.
Citing Sources Using the Library MLA Style Guide | Lone Star College-Kingwood Library guide. Examples of both paper and electronic citations.
Avoiding Plagiarism | Excellent information and guide on how to avoid plagiarism from the Online Writing Lab (OWL) at Purdue University.
University of Texas Copyright Crash Course | This helpful guide on copyright is suggested by Lone Star College-Kingwood Teaching and Learning Center.
Learning Center | Offers tutoring services for Lone Star College-Kingwood students in most subjects as well as other services.
---
Page by
Sue Goodwin
, Librarian, 2/20/2010. Updated 7/2012, B.Bradley.
Ask Us


Reference: 281.312.1693
Circulation: 281.312.1691



Text-A-Librarian
281.973.4792


Kingwood.LRC-Ref@LoneStar.edu
---
LSC-Kingwood Library Assignment Guides | About LSC-Kingwood Library | LSCS Libraries