A Worn Path by Eudora Welty - LSC-Kingwood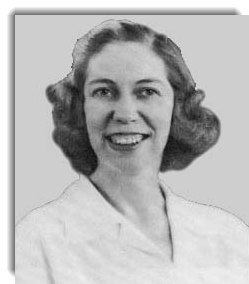 Assignment Guide



EUDORA WELTY
1909 - 2001
"A Worn Path" was first published in Atlantic Monthly in 1941, and soon afterward was included in a book entitled A Curtain of Green and Other Stories. It is the tale of an old woman's journey to town to get medicine for her grandson. The journey is not easy for an old woman, who shakes her cane at the bushes to scare out the animals who might get underfoot, gets caught by thorns, and falls into a ravine, unable to get up until a young hunter happens by and gives her a hand. The story received an O. Henry prize.
Topics to consider:
The character of Phoenix Jackson | The journey | Treatment of race | Symbolism
---
CRITICISM
Librarian Talk ... about Finding Scholarly Journal Articles!
So you need scholarly journal articles? At one time, you would find hard copies at a research library. Today, they are compiled in electronic databases. Electronic databases are purchased by the libraries for your research use. If you need assistance finding a particular article, contact the Reference Librarians and they will help you get it. They will need full bibliographic information - and your name and address. Send your phone number as well, so they can contact you if necessary.
If you are off campus, use the barcode number from your Lone Star College ID or library card to login to these online journal databases.

JSTOR
- A scholarly database containing more full text articles on James's work. Use the Advanced Search page for best results. Enter your search as you did for ProjectMuse, but notice that you will not retrieve the same articles. JSTOR contains some of the same journals, but many articles from other dates and other journals. Hint: Don't forget synonyms for this database as well.
Literature Resource Center
- The overviews in this database are a place to begin gaining an understanding of the novel. Many of the critical articles in this database are full text in ProjectMuse and JSTOR.
Bloom's Literary Database Online
| This database is a collection of many analytical essays discussing literature. These essays, originally published in print form, are accessible now for research online. Find information about
A Worn Path
, or read about the life of Eudora Welty and her body of work. Included are discussions of great works of literature-from influential novels, poems, and plays to important works of nonfiction.
eBook Collection
- a collection of ebooks with several about Welty such as
Eudora Welty
, ed. by Harold Bloom. This book is part of a series on major short story writers.
Academic Search Complete
- This multi-subject database does contain some full text, scholarly journal articles on
The Turn of the Screw
. Many of them are available in ProjectMuse and JSTOR. It can be helpful as a back up database.
Project Muse
- This scholarly database contains full text or complete articles from scholarly journals and books on a variety of subjects. Begin by entering the title,
The Turn of the Screw
in quotes in the search box. When you retrieve your first results, use the modify search page to add keywords from your thesis to the search and begin focusing on your thesis. Hint: use synonyms and do more than one search. You can limit to only Journal articles, only full text or complete articles and add search boxes as you need.
---
BOOKS FOR BACKGROUND INFORMATION
Librarian Talk ... about Books!
Books offer helpful information about historical background, settings, and authors. Literary criticism may be compiled in a book. The catalog is online at Lone Star College Library Catalog. If you want criticism of the novel itself, try the search words Worn Path and criticism.
Electronic books or eBooks are available in the eBook Collection. You will need a library card barcode number to read eBooks from off-campus.

Apply online for a library card. About thirty minutes after you submit the application, you may call the circulation desk at 281-312-1691 and ask them to process it (if you are a Lone Star College-Kingwood student). Use your card to:

Place a hold on a book.

Request a book listed in the catalog but available from another location.

Access databases from home.
REF PN3373 .S3844, Vol. 2. Short Stories for Students.Critical overview, criticism, context and themes.
REF PN3335.S5 Vol. 27. Short Story Criticism. Gathers many criticisms from journals, essays, and books.

---
INTERNET SOURCES
Librarian Talk ... about the Internet!
The internet can be a wonderful source of original documents. Browse the sites we have suggested below. Remember, you do want to find reputable sites. Look at:
Accuracy - The information should be researched and show proof of that research.
Source - Look at the domain: .edu .gov .org .net are valid research sources.
Authority - What are the author's credentials? (Don't quote from another college freshman's paper.)
Coverage - Does the page have the information you need for your research?
Objectivity - If a work is biased, use it - just make sure your professor knows YOU know. Offer both sides of issues, where applicable.
Eudora Welty - Biography from the Mississippi Writers Page.
The Eudora Welty Review - Brief biography, awards, and a bibliography of her works.
Eudora Welty House - Her home, gardens, a biography and works.

---
GETTING HELP FOR YOUR ASSIGNMENT
Librarian Talk... About Getting Help!

Support for a successful paper is more than finding the right resources. Putting it all together takes time and effort. Sometimes it takes additional help from the librarians or tutors. Please consider the following aids.
Citing Sources Using the Library MLA Style Guide | Lone Star College-Kingwood Library guide. Examples of both paper and electronic citations.
Avoiding Plagiarism | Excellent information and guide on how to avoid plagiarism from the Online Writing Lab (OWL) at Purdue University.
University of Texas Copyright Crash Course | This helpful guide on copyright is suggested by Lone Star College-Kingwood Teaching and Learning Center.
Learning Center | Check the TLC hours for in-house tutoring.
---
Page by Sue Goodwin, Librarian, Nov. 2002. Revised 7/2012 B. Bradley
Ask Us


Reference: 281.312.1693
Circulation: 281.312.1691



Text-A-Librarian
281.973.4792


Kingwood.LRC-Ref@LoneStar.edu
---
LSC-Kingwood Library Assignment Guides | About LSC-Kingwood Library | LSCS Libraries