LSCS Libraries
|
Research Guides
|
LSC-Kingwood Library Assignment Guides
|
Drama - LSC Kingwood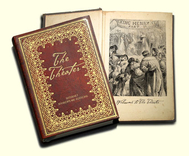 Drama, if it is not the oldest of the performing arts, certainly has a long history. At the same time it is a very vital modern art form. Of all literary genres the play has always made the most powerful statement, has touched more people than any other form. From Euripides to Shakespeare to Chekhov and beyond, the playwright has rivaled the philosopher and the scientist in the importance of what he has had to say.
Herbert H. Hoffman, Recorded Plays. Introduction
---
Finding Books
To find books about drama, the theater, plays or playwrights, use the library catalog and conduct a keyword or title search. Suggested search terms: title of the play, playwright's name, theater, drama, plays



Librarian Talk . . . About Books!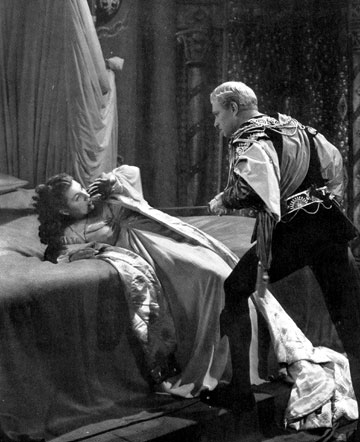 Circulating Books
PN 6112.B45--The Best Plays of...-- annual presenting the best plays for each year, 1992-2006

PS 634.B6--Best American Plays--series containing the complete text of many well-known American plays

PN 2101.F73--Theatre History Explained--development of theater from ancient Greece to contemporary theater

PR658.A88 I43 2011

--

Imagining the Audience in Early Modern Drama, 1558-1642--

Examines the role of the audience in he works of Shakespeare and his contemporaries.
Reference Books
PN 1625.M3-- McGraw-Hill Encyclopedia of World Drama

PN 1601.D59--Drama Criticism

PN 1601.D595--Drama for Students
---
Finding Journal Articles
Librarian Talk . . . About Finding Journal and Newspaper Articles!
Electronic databases are purchased by the libraries for your research use. To find articles in newspapers and journals, letters, reference books, illustrations, photographs and more, use your updated library card to login to the following databases. If you find an interesting article that is not full-text, please give the correct bibliographic information to our Reference Librarians and they will see that you get the article. They will need full bibliographic information - and your name and address. Send your phone number as well, so they can contact you if they need to. There is some overlap of articles in the following databases. However, we encourage you to use more than one. All are excellent sources for this topic.

Academic Search Complete - This multi-subject database contains many articles which analyze drama. To retrieve scholarly journal articles, enter the title of the play and the name of the playwright and limit your results to Scholarly (peer reviewed) Journals. If an article is not full text in this database, it may be available on microfiche in the library.

Blooms Literary Reference Online - Critical essays from Bloom's Criticisms and articles from reference books. Includes some journal articles.

Literature Resource Center - Search by title. The database contains full text articles from reference books, Twayne's Masterworks books, and journal articles, some full text and some excerpted.

eBook Collection - This database of full text online books contains criticism of various pieces of drama.

JSTOR Arts & Sciences - This scholarly full text database can be search for information on plays, the theatre, actors, and more. Use the advanced search page for the best results. Enter keywords in separate search boxes. Limit your search to Articles, and choose Language & Literature from the disciplines list to focus the search results. Journal archives include all issues from the journal from its first published issue.

Project MUSE - This database is also scholarly and full text. ProjectMuse contains more recent scholarly journals in the arts, including articles on theaters, performers and authors. Enter keywords, including phrases in quotes, in the main search box and separate key terms with connectors: 'and' 'or' 'not'.
---
Videos
Many of the classic dramas are available in DVD format. Check the
Library Catalog
. You may also find them in the following database:
Films on Demand
- Entire plays, excerpts, and background documentaries. Off campus, access with your library card number.
---

Finding Websites
Librarian Talk about the Internet!
The internet can be a wonderful source of original documents. Browse the sites we have suggested below. Remember, you DO want to find reputable sites. Evaluate for:
Accuracy - The information should be researched and show proof of that research.
Source - Look at the domain: .edu .gov .org .net are valid research sources. Your company's website is also a valuable resource.
Authority - What are the author's credentials? (Don't quote from another college freshman's paper.)
Coverage - Does the page have the information you need for your research?
Objectivity - If a work is biased, use it - just make sure your professor knows YOU know. Offer both sides of issues, where applicable.
The History of Drama Homepage
-- information on plays, playwrights, the times, and criticism for Greek drama through the Neo-Classical period
The Drama and Shakespeare -- scholarly, fully annotated texts of Shakespeare's plays, exploration of his life and works, records of his plays in performance
Globe Theatre -- information on the Globe theatre, its actors, plays, audiences, and the Elizabethan theatre
Theatre History -- full text plays, origins of theater, theater around the world
Broadway Theater -- information on modern theatre, including reviews, articles, interviews, and Tony Award winners
Broadway 101 -- the history of the Broadway Theater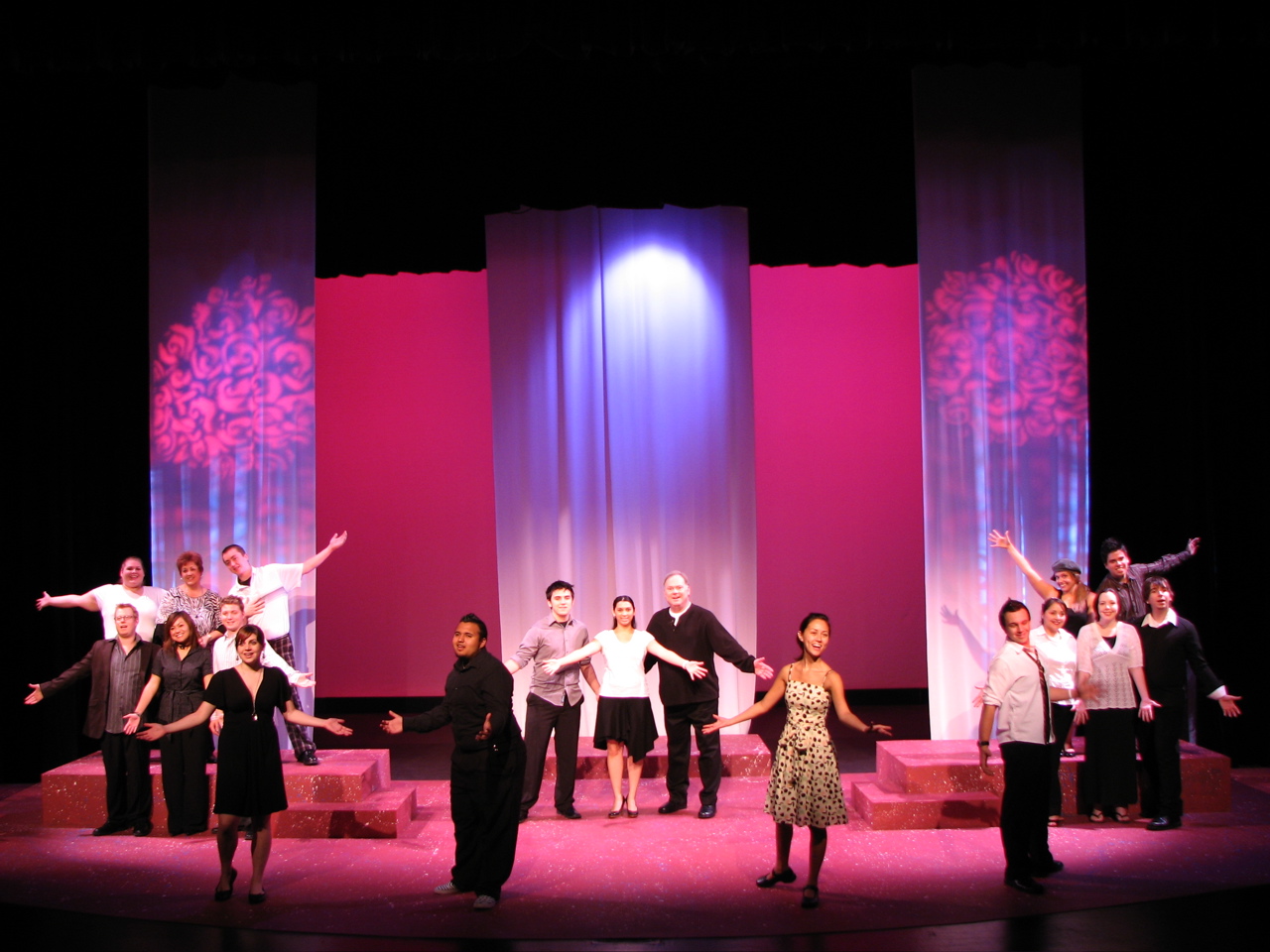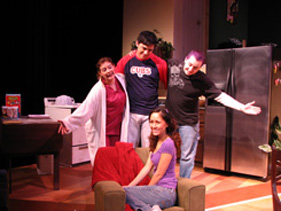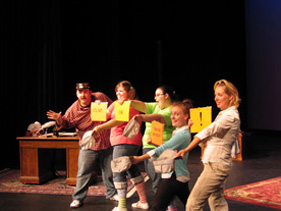 ---
Getting Help for Your Assignment
Librarian Talk about getting help!
Support for a successful paper is more than finding the right resources. Putting it all together takes time and effort. Sometimes it takes additional help from the librarians or tutors. Please consider the following resources if you need additional help. Remember, the expert on the assignment is your professor. If you have questions on suitability of particular resources, ask your professor.
Citing Sources Using the Library MLA Style Guide | Lone Star College-Kingwood Library guide. Examples of both paper and electronic citations.
Avoiding Plagiarism | Excellent information and guide on how to avoid plagiarism from the Online Writing Lab (OWL) at Purdue University.
University of Texas Copyright Crash Course | This helpful guide on copyright is suggested by Lone Star College-Kingwood Teaching and Learning Center.
Learning Center | Check our hours for in-house tutoring.
---
Page by Amy Van Dyke 3/2008, Updated 9/2012 rp/jfr
Ask Us


Reference: 281.312.1693
Circulation: 281.312.1691



Text-A-Librarian
281.973.4792


Kingwood.LRC-Ref@LoneStar.edu
---
LSC-Kingwood Library Assignment Guides | About LSC-Kingwood Library | LSCS Libraries