I Am A Medium Researching Media in Art - LSC-Kingwood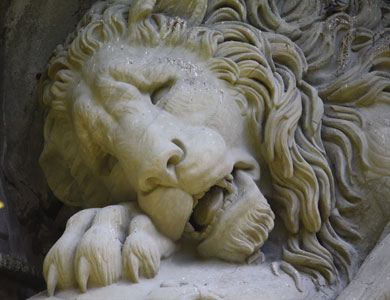 Assignment: I Am a Medium
Imagine yourself as a medium. Not the psychic, "I see the future of all," but the artistic definition of a medium. You have several to choose from. How are you made? What are your inherent capabilities and limitations? Where do you come from? Are you expensive? How difficult is it for an artist to obtain you? How does he obtain you? How difficult is it for artists to use you? Have they achieved varying results from you? Were you chosen by the artist or were you requested? Which century were you used? Feel free to include any other information. ** Include an image which uses your medium, not an image of your medium** Upload or copy and paste into your essay.
Sources: One online scholarly journal using approved electronic databases from LSC libraries and one hard copy book (no electronic books/no textbook)
Formatting: Each body of the assignment will be 2 - 3 pages, double spaced, 12 pt. Times New Roman font, default margins. Correct grammar and spelling are required. Include a Works Cited page along with parenthetical documentation. The image and the works cited page are not considered part of the body of the text and are therefore not included in the page count.
---
Books
Reference Books
Start here for basic information about your medium, its history, and its uses. You will need at least one book source.
REF N31 .D6 The Dictionary of Art

A 34 volume set with detailed descriptions of media, techniques, artists and trends.

REF N7430.F8413 Artists' Techniques and Materials
***REF N8510 .G76 Grove Encyclopedia of Materials and Techniques in Art***

Details and information on all forms of art, including video, jewelry, painting media, etching. Most articles are shortened from the Dictionary of Art, described above. The same information is available in Oxford Art Online, described under Image Databases below.

REF NB1202 .P46 Materials of Sculpture

Stones, Ivory, Wood, Stucco, Clay, Wax and Metals.

REF NK8800.6 .W55 Classic and Modern Fabrics

Descriptions and pictures in an encyclopedic format.

REF NK28 .G76 Grove Encyclopedia of the Decorative Arts

Descriptions, history, and black & white photographs.
Search the Library Catalog for your keywords. You might also want to browse the library shelves in the listed call number ranges.
| | |
| --- | --- |
| Pottery, Clay, Ceramics, Glass | NK3930, NK5100, TP-TT |
| Sculpture, Stones, Mosaics | NB, TS752, TT910 |
| Painting Technique | NC 817, ND, TT385 |
| Textile, Fiber | NK8800-9500, TS1400 |
| Dyes | TP925, TT854 |
| Wood | TT180-TT200 |
| Papermaking | TS1090 |
---
Databases
Scholarly journal articles
You will need at least one scholarly journal article.
All articles in this database are scholarly. For best results, use the Advanced Search, and narrow by "Article" and by "Art & Art History."
Limit to "Scholarly Journals" and to "Full Text."
Images
Include an image that uses your medium, not an image of your medium.
This database has articles from the Dictionary of Art and Grove Encyclopedia of Materials and Techniques in Art (above). It also has excellent quality images. Go to "Advanced Search" and choose the "Image Search" tab. Click on an image to enlarge, then right click and "save image as."
A database of images from journals.
Images on the open web.
---
Citations
To avoid plagiarism, be sure to cite all your sources. Here are some examples in MLA style. For more help, go to MLA Works Cited or ask the Lone Star College-Kingwood Librarians.
Work of art reproduced in a database:
Michelangelo. Pieta. 1497. Marble. St. Peters, Rome. Oxford Art Online.Web. 23 July 2012.
Article in a Reference Book:
Hassall, Catherine. "Oil Painting." The Dictionary of Art. Ed. Jane Turner. Vol. 23. New York:Grove's Dictionaries, 1996.

375-79. Print.
Article in a scholarly journal from a database:
Pollen, J. Hungerford. "Wood Carving." The Decorator and Furnisher 7.1 (1885): 20-21. JSTOR.
Web. 23 July 2012.

---
Questions about your assignment? Ask your instructor, Professor Revuelto, through your D2L class. Questions about research or citations? See below for ways to contact your librarians.
August 2012 sg