LSCS Libraries
|
Research Guides
|
LSC-Kingwood Library Assignment Guides
|
O Pioneers! by Willa Cather - LSC-Kingwood
Assignment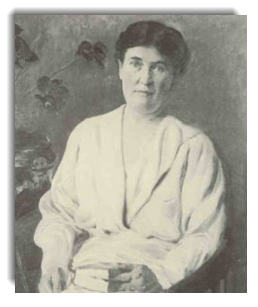 Guide
O Pioneers! was published in 1913.
Willa Cather, 1873-1947
O Pioneers! was the second novel written by Willa Cather. This regional novel describes her home state of Nebraska, Cather relates the story of Alexandra Bergson, a young woman of Swedish heritage who is a strong, capable heroine. In creating this character, Ms. Cather broke the normal mode of heroine. Alexandra Bergson is her own person, strong, independent and self-reliant. She shapes her own destiny, and does this in a world where this role is normally given to men.
This story describes the American dream, how people who were not from this place succeeded in making a home for themselves. It is a story of immigration. The book tells the reader how much work and hardship were involved in the settlement of the west as immigrants came and made a place for themselves. Cather tells of the great rewards gained from the struggles of those immigrants and their families. The story centers around the Bergson farm, a poorly producing property owned by Alexandra's father. When he dies, instead of the eldest son inheriting the land, Bergson gives control to Alexandra, his only daughter. Her spirit and drive combine to enable her to make a success where others fail.
---
Characters: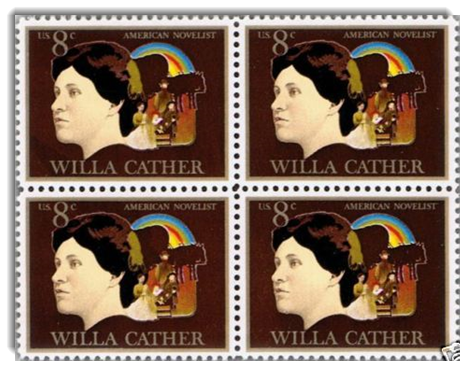 Alexandra Bergson - The heroine and central figure of the novel. Third child and only daughter of her family, she is chosen by her father as his heir.
Emil Bergson - Alexandra's youngest brother.
Lou and Oscar Bergson - Her two older brothers.
Carl Linstrum - Alexandra's friend.
Marie Shabata - formerly Tovesky, the young wife of Frank Shabata.
Setting: Hanover, Nebraska, a small town in the Nebraska prairie in the late 19th century
Themes: pioneers, Swedish immigrants, the hardships of homestead life, isolation, independence, frontiers, women as pioneers, resourcefulness, individualism, loneliness, alienation, autonomy, heroism
---
Books
Librarian Talk . . . About Books!
Books offer helpful information about time periods, authors and the literary works. Use them to help begin your review of literature on O Pioneers!
Apply online for a library card. Use the barcode number from your Lone Star College ID or library card to 1) Place a hold on a book and have it sent to the library closest to you, 2) Access journal and reference databases from home, and 3) Access Online Book Database (eBook Collection).
Online books or ebooks are available in eBook Collection. Use your library card to log in. Create a free account to save favorite titles or your own notes on the books you read.
Background - Search the Library Catalog for information on immigrants during this period of settling the American west. Check for books about Willa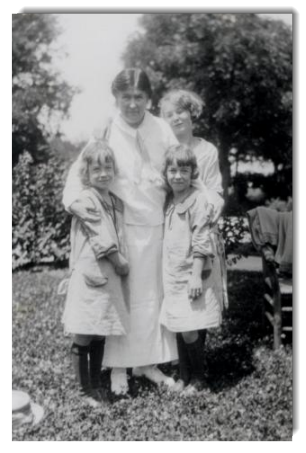 Cather and O Pioneers! on reserve at the Circulation Desk. They are available for use in the library.
Author - Use Willa Cather's name as a keyword search to find books about her life and her literary career. There are several books in our eBook Collection on Willa Cather and her works. Find them in the library catalog or search the database directly.
The novel - Search for books about O Pioneers! by using the title as a keyword search in the catalog. Some reference books which will help you analyze the story are listed here.
REF PN 50 .L574 - Literature and Its Times - v. 3, p. 257-63 - for historical context about the place and the setting described in the novel.
REF PN 771 .G27 - Twentieth Century Literary Criticism (TCLC) - v. 1, 11, 31, 99 - discusses Willa Cather's work. Volume 31 contains a concentration of analysis on My Antonia.
REF PS 147 .O94 - The Oxford Companion to Women's Writing - will help with themes used in Cather's work.
Twaye's United States Authors Series: Willa Cather, Rev. Ed. - is an eBook with collection of criticisms and interpretation on Cather's works.
"O Pioneers!" Literary Themes for Students: The American Dream - provides an overview of the work.

---

Databases

Librarian Talk ... about Finding Journal and Newspaper Articles!

Electronic databases are purchased by the libraries for your research use. Use them to find articles in newspapers and journals, letters, reference books, illustrations, photographs and more. Home access to article databases is available with your updated library card barcode. If you need assistance finding an article contact the Reference Librarians and they will help you get the article. They will need full bibliographic information - and your name and address. Send your phone number as well, so they can contact you if necessary.

Use the barcode number from your Lone Star College ID or library card to login to these online journal databases.
Project Muse | Begin your search by entering the title of the novel in the search box in quotation marks. Use the limiters on the left side of the screen to focus your search to Journals, full access (complete articles), or research areas. You can Modify a search to add keywords from your thesis - click on the + mark to add search boxes. This database contains articles of the appropriate academic level for your research.
JSTOR | Print or save full-text articles from high quality scholarly journals, generally from older issues. Use the Advanced Search page for the most productive searches. Limit your search to "articles" to locate critical analysis of O Pioneers!. Focus your search results by choosing the discipline Language & Literature from the disciplines list.
Literature Resource Center | Full text articles from reference books and Twayne's Masterworks books. It also has links to some scholarly journal articles and appropriate Internet sites. This database discusses themes related to the novel which can help you form your thesis statement.

Academic Search Complete | This large collection of journal and magazine article contains many literary journals. Limit to "Scholarly (Peer Reviewed) Journals" to locate only scholarly journals.
Bloom's Literary Database Online | This database is a collection of many analytical essays discussing major literature. These essays, originally published in print form, are accessible now for research online. Use the advanced search page to find information using the title or themes in O Pioneers! Read about the life of Willa Cather and many of her other works to trace her ideas and recurring elements in her work.
Gale Virtual Reference Library | This it the place to go for reference eBooks on any subject.
Gale Literary Databases | Like Bloom's, this database allows you to search for reference material that focus on literary criticisms. Enter the author's name and the title of the work.
Films on Demand | This database of videos contains full length films and segments of videos on the westward movement. Try searching for "Homestead Act" or "Nebraska." You may also enjoy the dramatization of one of Ms.Cather's other stories, Paul's Case, also in Films on Demand.
---
Internet
Librarian Talk ... about the Internet!
The Internet can be a wonderful source of original documents. Evaluate the sites you find by looking at:
Accuracy - The information should be researched and show proof of that research.
Source - Look at the domain - .gov .edu .net .org - are domains which are frequently valid resources.
Authority- Look at the author's credentials. Don't quote from another college freshman's paper. Google the author's name to determine his level of expertise.
Coverage - Does this web page have all the information you need for your research?
Objectivity - is the site biased? It is okay to use a site with a stated opinion, just make sure your professor knows YOU understand the bias. Offer both sides of an issue if applicable.
More about finding Internet sources (25 sec.)
There are many websites on Willa Cather and her novels. Those listed here are just a few examples of many interesting source of information. Remember that your instructor is the final judge of which sites you may use for your research.
The Willa Cather Foundation | The Willa Cather Foundation invites you to experience the life, times, and work of Willa Cather. Here, you can tour her home, read her work, visit her beloved Opera House, and shop the largest collection of books by and about Cather. Visit us regularly for news on conferences, publications, and information about the ongoing restoration and preservation of the largest living memorial to an author in the country, in Red Cloud, Nebraska.
The Willa Cather Archive | The Willa Cather Archive is freely distributed by the Center for Digital Research in the Humanities at the University of Nebraska–Lincoln.
Peer Reviewed by NINES.
O Pioneers! | complete e-text of the novel from Project Gutenberg. This can be helpful when you need to locate a specific quote.
---
Getting help for your assignment
Librarian Talk About Getting Help!
Support for a successful paper is more than finding the right resources. Putting it all together takes time and effort. Sometimes it takes additional help from the librarians or tutors. Please consider the following resources if you need additional help. Remember, the expert on the assignment is your professor; log in to LSC-Online and use your in-class email to contact him/her.
Citing Sources Using the Library MLA Style Guide | Lone Star College - Kingwood Library guide. Examples of both paper and electronic citations.
Avoiding Plagiarism | Excellent information and guide on how to avoid plagiarism from the Online Writing Lab (OWL) at Purdue University.
About Student Success from the Library | Helpful tips for writing an academic paper.

Learning Center | Offers tutoring services for Lone Star College-Kingwood students in most subjects as well as other services.
---
Page by Becky Bradley, 2012. updated 7/13, sg/mm
Ask Us


Reference: 281.312.1693
Circulation: 281.312.1691



Text-A-Librarian
281.973.4792


Kingwood.LRC-Ref@LoneStar.edu
---
LSC-Kingwood Library Assignment Guides | About LSC-Kingwood Library | LSCS Libraries