LSCS Libraries
|
Research Guides
|
LSC-Kingwood Library Assignment Guides
|
SPCH 1311: Introduction to Speech Communication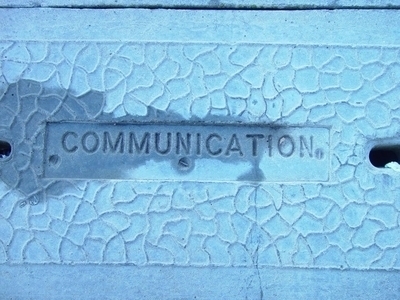 Assignments Finding Books Finding Articles Using Internet Sources
Working in Groups Support
Group Presentation to Demonstrate a Skill (10 - 15 minutes; 200 points)
According to Sue DeWine, prominent organizational communication scholar and consultant, most managers spend 2 -3 days a week in unproductive meetings. This assignment gives you the opportunity to practice effective team-communication skills while developing a 10-15 minute demonstration of a skill described in Chapters 2 - 6 of your textbook, Human Communication: The Basic Course (12th ed; by Joseph A. DeVito).
Your instructor will assign your group and skill.
Working as a group, prepare an informative presentation that will correctly demonstrate the assigned skill.
Present findings from research outside the textbook regarding current scientific investigations related to the skill you are presenting.
Any required documentation and references are to be formatted using style guidelines from the American Psychological Association (APA).
Individual Presentation - Book Report/Critique (5 - 7 minutes; 200 points)
Your instructor will assign a theme for your presentation. You need to select a self-help book that fits within that theme. Your book needs to be at least 100 pages in length. During the 3rd week of the class, you will need to communicate with your instructor to let him know what book you will be reading.
Carefully review your self help book's claims as they relate to communication concepts and theories discussed in the course textbook.
Briefly review the main claims made in your self help book and the evidence the author presents in support of those claims. Then, critique the author's claims using a sound argument on whether or not the book you selected is consistent with communication concepts and theory.
Librarian talk about Getting Started!
Carefully examine the chapter you have been assigned or from which your topic is taken. Make a list of possible keywords and keyword phrases to try in the library catalog and article databases. Begin with examinng chapter and section headings that apply to your topic.
Each chapter has a list of key terms at the end of the chapter. Select the ones that fit the skill, theory, or self-help topic you are researching. Even if your beginning keywords only locate a few sources, you can examine those to suggest other keywords you might try.
Search terms may also include the specific communication theory and the names of researchers connected with the theory (as an author or subject) as search terms. Browse this alphabetic list of communication theories.
As you locate useful sources, examine the references they used in developing their research and locate the ones that sound the most useful or relevant. Using a variety of strategies will result in a wider choice of sources, so you can choose the ones that best support your arguments.
More about Choosing Keywords (30 sec.)
---
FINDING BOOKS
Librarian Talk about Books!
Your LoneStar College ID is also your library card. If you are a distance learning student, you can apply online for a library card. Use the 14 digit barcode number on the back of your ID or library card to 1) Place a hold on a book or video 2) Request a book or video from another library 2) Access article and other databases from home.
The catalog is online at Lone Star College-Kingwood Library Catalog. Begin with general keywords. For example, search for culture and communication. If you find more than 50 titles, use the limit boxes below the search boxes to limit to the library you are nearest; you can also enter your keywords in the subject keyword box. This will find books that have both of those keywords in the subject headings only, resulting in more relevant titles.
Electronic books or eBooks are available in the eBook Collection. You will need a the barcode number from your Lone Star College ID or library card to read eBooks from off-campus. Create a Free Account to check out eBooks by selecting the Sign In link from the upper right links in the database.
Suggested Key Words for Chapters 7 - 13
Chapter 7 : Interpersonal Communication, Conversation

Love, Romance (non-fiction)
Marriage
Parenting
Sexuality
Self-Improvement
Relationships

Chapter 8: Interpersonal Relationship Stages & Theories

Chapter 9: Friends, Lovers, and Families
Chapter 10: Small Group Communication

Business, Careers, Employment
Human Resources
Management, Leadership
Teamwork
Personal Growth

Chapter 11: Members and Leaders
Chapter 12: Interpersonal and Small Group Conflict
Chapter 13: Human Communication in the Workplace; Organizational Communication
*Tip:
In the library catalog, select the title of the book to examine the book record. Browse the list of subject headings for other keywords to try. The description below the subjects list will indicate the number of pages in the book.
---
Librarian Talk about Finding Journal and Newspaper Articles!
Electronic databases are purchased by the libraries for your research use. Use them to find articles in newspapers and journals, letters, reference books, illustrations, photographs and more. In most databases, look for easy to use limits that allow you to refine your search once you have a list of search results. For example, limit your search results to 'Full-text' to find article references that link to the entire article.
If you need to locate the text of an article, contact the Reference Librarians and they will help you find or request the article. They will need full bibliographic information - and your name and email address. Send your phone number as well, so they can contact you if necessary.
Access databases from off-campus with the 14-digit barcode number on the back of your LSCS ID.
Search for research on specific communication theories or models. *Tip: Select the "Subjects" or "Subject Headings" link at the top of the database screen to explore subject terms that include the key term 'communication' for suggestions on keywords for more successful searching in the databases. Limit your search results to 'Scholarly' or 'Peer-Reviewed' articles to find research.
All subject areas:
---
Librarian Talk about the Internet!
Internet searches, such as Google Scholar, will help you locate even scholarly resources on the internet.; however, the full-text of the articles you identify may not be available without a charge. If you locate articles through Google Scholar or other internet sources, search our A-Z database for the journal title or request the article through interlibrary loan.
You can also use the internet as a starting place for more background information to help you improve your searches in the article databases. To identify a reputable or reliable source, evaluate the page or site using these guidelines:
Accuracy - The information should be researched and show proof that it has been.
Source - Who wrote the information? Look at the domain. - .edu and .gov - are reliable research sources.
Authority - What are the author's credentials? (Don't quote from another college freshman's paper.)
Coverage - Does the page have the information you need for your research?
Objectivity - If a work shows bias, use it - just make sure your professor knows YOU know. And offer both sides of issues, where applicable.
For more help in evaluating a web page or web site, use the LSCS Libraries' Evaluating Information Checklist.
Recommended links:
---
Cloud computing provides many opportunities for groups to create, share, discuss and store group projects without having to meet in person. Take a look at the LSC-Kingwood's Community Group - About Student Success. We've put together tips and videos to introduce you to some of these in our Technology for Students folder. For full access, login to ANGEL. Below your class links, look for Community Groups. Select the link to "Find a Group." Search or browse for "About Student Success from the Library, Learning Center, and Library" and enroll. In addition to our section on technology, there are tips from the Learning Center and more from the Library on finding, organizing and presenting information!
---
SUPPORT: PUTTING IT ALL TOGETHER
Librarian Talk...About Getting Help
Support for a successful paper is more than finding the right resources. Putting it all together takes time and effort. Sometimes it takes additional help from the librarians or tutors. Please consider the following aids.



Citing Sources Using the Library APA Style Guide | LSC-Kingwood library guide. Examples of both paper and electronic citations.

Learning Center | Check our hours for in-house tutoring.
Avoiding Plagiarism | Excellent information and guide on how to avoid plagiarism from the Online Writing Lab (OWL) at Purdue University.
University of Texas Copyright Crash Course | This helpful guide on copyright is suggested by Lone Star College-Kingwood Teaching and Learning Center.
Questions about your assignment? Email your instructor, Professor Moode, using your ANGEL in-class email.
Questions about APA format or using library resources? See below for ways to contact your librarian!
---
Page created by Jimmi Fischer Rushing. May 2012.
Ask Us


Reference: 281.312.1693
Circulation: 281.312.1691



Text-A-Librarian
281.973.4792


Kingwood.LRC-Ref@LoneStar.edu
---
LSC-Kingwood Library Assignment Guides | About LSC-Kingwood Library | LSCS Libraries