EMSP - Prevention Project Research Guide - LSC-North Harris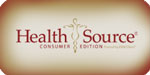 Consumer health materials from magazines and brochures.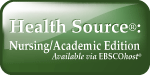 Search for "prevalence and <disease or injury>"
Add terms as needed to focus your results, e.g., prevalence and diabetes and children and Texas
Restrict your results to Full-Text, Scholarly Journals, and the last several years.
Use your 14-digit library barcode number for off-campus access (the number is on the back of your student ID). Don't have an ID? Get one from the library. Distance students can fill out the online request form.

For patient education materials
For patient education materials in multiple languages

---