Business Research Guide - LSC-North Harris

Think about your topic and what are you trying to answer. Terms? People? Organizations? Places? Objects?
List terms that best represent the main concepts of your topic.

(company) Frito Lay
(company and brand) Frito Lay and Lays Potato Chips
(industry) airlines in the United States, 311919 "other snack food manufacturing"
(current topic) recession, unemployment, downsizing, layoffs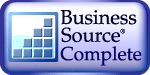 Find articles, company reports, industry reports , and more. (Video Tutorial)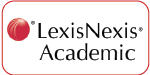 Includes company profiles and news sources, along with legal information. (Video tutorial)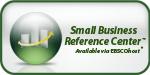 Contains articles and how-to books, among other business resources.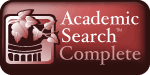 Contains thousands of articles, from multiple publishers, on almost all subjects. (Video Tutorial)

See Research Databases: Business for additional resources.
Use your 14-digit library barcode number for off-campus access (the number is on the back of your student ID). Don't have an ID? Get one from the library. Distance students can fill out the online request form.


E-Books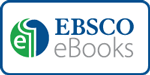 Multi-subject electronic book collection (Video tutorial)
---
Physical Books
Most business books are located on the HB through HJ sections of the shelves on the third floor of the library.
Kiss, Bow, or Shake Hands (doing business in other countries, or with persons from other countries)
Encyclopedia of Consumer Brands (3rd floor Reference In Stacks, HF 5415.3 E527 1994)
Hoover's Handbook of Private Companies (3rd floor Reference, HG 4057. A28616 2011)
Hoover's Handbook of American Business (3rd floor Reference, HG 4057. A28617 2011)
D&B Regional Business Directory (3rd floor Reference, HG 4058. H68 D86 2011 )
The library has a variety of handbooks on starting your small business in a particular field such as cosmetology, gardening, bakery, recording studio, and so much more.
to search for books.
Enter search terms.
Browse search results and click on the title to view the detailed item record.
Scroll to the bottom for availability, collection, location, and call number.
To find the book on the shelf you will need the complete call number.
To request a book from another location, click "Place Hold" then type in your library barcode number and your PIN.
---
Library Catalog Video Tutorials

Identify your potential customers by location. Learn basic demographic information to target your marketing campaing.
ZIP Codes in North Houston and Montgomery County:
Aldine-North Loop-Greenspoint —77016, 022, 026, 028, 032, 037, 038, 039, 050, 060, 073, 076, 078, 086, 088, 091, 093, 396
FM 1960-Spring-Klein —77014, 066, 067, 068, 090, 373, 379, 388, 389
Humble-Atascocita-Northeast —77336, 337, 338, 346, 347, 357, 358, 365, 372, 390, 391, 396
Northwest-Cy-Fair —77040, 041, 064, 065, 069, 070, 095, 429, 433, 447, 484
Tomball-Magnolia —77353, 354, 355, 362, 375
South Montgomery County —77380, 381, 382, 384, 385, 386
North Montgomery County -- 77301, 302, 303, 304, 305, 306, 327, 328, 333, 356, 378

Government Information
Business and Association Directories
State/Local
Business News
Business Plans, Business Law, Taxes and Venture Capital

Do my sources pass the CRAP test?
Each of my sources are:
Current
Reliable & Relevant
Authoritative & Accurate
Proper Purpose & Point-of-view
---
See video tutorials:

Citation Help
Keep track of all of the information and sources you used during your research.
Ask your professor about the required citation style.
Consult Citation Help Guide from LSC-North Harris Library to help you construct your citations.
Each citation should answer the questions:
Who wrote the material you are using?
What did the author(s) entitle the piece he/she/they wrote?
Where and when was it published (for a book, what city; for an article, which periodical)?
If it's an article or a chapter, what pages is your source on?
---