Communication Theories Guide - LSC-North Harris

Think about your specific communication theory and the name(s) of the developer of the theory.
Remember during your research that many of communication theories have been borrowed or based on theories from other fields of study such as education, business, psychology, anthropology, and many more.
Look up your theory in your textbook, then move on to other library sources.
Search Strategy
List possible search keywords (terms or phrases that best represent your theory).
Initially, omit the word "theory" or "communication."
Possible keywords:

name of your theory
name of the theorist(s)
alternative name of the theory (if any)
related theories
related keywords that describe the focus of your theory

Not enough results?

Try alternative or related names for your theory.
Instead of the name of your theory, try terms or phrases that describe the concept of your theory.

Too many results?

Add the terms "theory" or "communication" to your search string.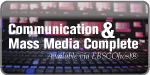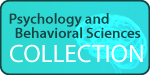 for articles

Video Tutorial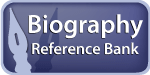 Includes many profiles of the famous, past and present. (Video Tutorial)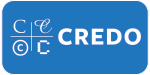 Includes materials from over 650 specialized encyclopedias.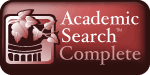 Contains thousands of articles, from multiple publishers, on almost all subjects. (Video Tutorial)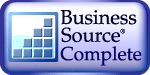 Fine articles on theories from business/management Video Tutorial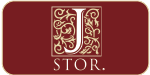 Find additional articles Video Tutorial
Use your 14-digit library barcode number for off-campus access (the number is on the back of your student ID). Don't have an ID? Get one from the library. Distance students can fill out the online request form.


E-Books
Find e-books from eBook Collection.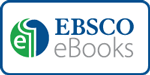 Multi-subject electronic book collection (Video tutorial)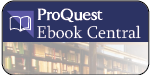 Reserve Books
Reserve items are located at the Circulation Desk, second floor of the library. These items check out for two hours, and are limited to in-library use.
Look up your theory in the Table of Contents, or in the Index.
A First Look at Communication Theory
Handbook of Interpersonal Communication
Engaging Theories in Interpersonal Communication
Reference Books
Located on the third floor of the library.
Look up your theory in the Index. (The index is usually last volume of the set.)
Encyclopedia of Communication and Information P87.5 E53 2002
Encyclopedia of Communication Theory REF P87.5 E496 2009
Encyclopedia of Human Behavior, 4 vols. REF BF31 .E5 1994
Encyclopedia of Psychology, 8 vols. REF BF31 .E52 2000
International Encyclopedia of Communications, 4 vols. REF P87.5 .I5 1989
Library Catalog to search for books.
Enter search terms.
Browse search results and click on the title to view the detailed item record.
Scroll to the bottom for availability, collection, location, and call number.
To find the book on the shelf you will need the complete call number.
To request a book from another location, click "Place Hold" then type in your library barcode number and your PIN.
Library Catalog Video Tutorials

Do my sources pass the CRAP test?
Each of my sources are:
Current
Reliable & Relevant
Authoritative & Accurate
Proper Purpose & Point-of-view
---
See video tutorials:

---