Cosmetology Research Guide - LSC-North Harris

Think about your topic and what are you trying to answer. Terms? People? Organizations? Places? Objects?
List terms that best represent the main concepts of your topic.
cosmetology
hair coloring
skin cancer
melanoma
basal cell carcinoma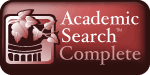 Contains thousands of articles, from multiple publishers, on almost all subjects.
(Video Tutorial)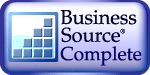 Find company and industry reports.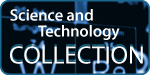 Contains academic articles in the sciences, including materials science.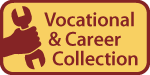 Explore industry related periodicals.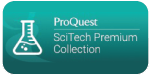 Covers trade and industry periodicals, conference proceedings, and more.
Additional Resources
Use your 14-digit library barcode number for off-campus access (the number is on the back of your student ID). Don't have an ID? Get one from the library. Distance students can fill out the online request form.
Featured Journals & Trade Publications


Books, videos, DVDs and manuals on skin, beauty, and cosmetology are located on the third floor of the library.
Skin = RL 81.C65- RL155.P36
Hair & Nails = TT958.F45- TT 972.W65
Featured Titles
Careers in Cosmetology eBook
Hair Structure and Chemistry Simplified - Print - TT972.H33 2009
Successful Salon & Spa Management - Print
The WAH Nails Book of Nail Art - Print
Nail Care Technicians: Job Hunting - Print
Deep Tissue Massage Treatment - Print
Massage Mastery: From Student to Professional - Print
Manicure and Pedicure - Print
Skin Care Practices and Clinical Protocols - Print
E-Books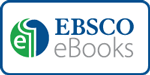 Multi-subject electronic book collection (Video tutorial)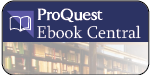 Physical Books
Enter search terms.
Browse search results and click on the title to view the detailed item record.
Scroll to the bottom for availability, collection, location, and call number.
To find the book on the shelf you will need the complete call number.
To request a book from another location, click "Place Hold" then type in your library barcode number and your PIN.
---
Library Catalog Video Tutorials

Online Publications Recommended by the National Cosmetology Association
Associations & Organizatons
Licensing and Accreditation
Other Related Sites

Do my sources pass the CRAP test?
Each of my sources are:
Current
Reliable & Relevant
Authoritative & Accurate
Proper Purpose & Point-of-view
---
See video tutorials:

Citation Help
Keep track of all of the information and sources you used during your research.
Ask your professor about the required citation style.
Consult Citation Help Guide from LSC-North Harris Library to help you construct your citations.
Each citation should answer the questions:
Who wrote the material you are using?
What did the author(s) entitle the piece he/she/they wrote?
Where and when was it published (for a book, what city; for an article, which periodical)?
If it's an article or a chapter, what pages is your source on?
---