Job Search Research Guide - LSC-North Harris

Job & Career Accelerator

Job Boards
Resume Builder
Cover Letter Builder
How to Fill Out a Job Application Tutorial
Job Interview Tutorials

Business Source Complete - Find company and industry reports.

This will give you an edge in your resume, cover letter, and interview.

Use free library books/e-books and streaming videos to help you perfect your resume, cover letter, and interviewing skills. You can borrow books from our current collection on various topics.
Job Search Sites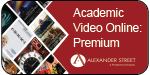 Multi-subject streaming video collection.

Featured E-Books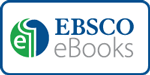 Multi-subject electronic book collection (Video tutorial)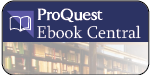 Physical Books
Most books about job search skills and strategies are located in the HF5000 section, on the third floor of the library.
Enter search terms.
Browse search results and click on the title to view the detailed item record.
Scroll to the bottom for availability, collection, location, and call number.
To find the book on the shelf you will need the complete call number.
To request a book from another location, click "Place Hold" then type in your library barcode number and your PIN.
---
Library Catalog Video Tutorials

Additional Job Sites
Company Background
AnnualReports.com - The most complete and up-to-date listing of Annual Reports and related financial information online.
EDGAR - the Electronic Data Gathering, Analysis, and Retrieval system, performs automated collection, validation, indexing, acceptance, and forwarding of submissions by companies and others who are required by law to file forms with the U.S. Securities and Exchange Commission (SEC).
Interviewing
Salary/Wages
National Compensation Survey (select a specific state (e.g., Texas, then select a metropolitan area)
Associations
Find associations, councils, societies, and organizations in your trade or industry. Such organizations can help you stay informed about trends in your industry, legislation, continuing education, required and/or recommended certifications, employment, business leads for your small business marketing and networking.
Encyclopedia of Associations - Reference HS17 .G334 2002 3 Vols.
Use a web browser to search for such organizations, or browse the following resources: