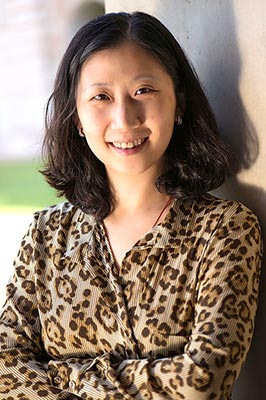 Diversity is a popular topic in a variety of subjects such as politics, arts, education, and life.
To better understand this important matter, the Student Services Division at Lone Star College-Kingwood created its Diversity Series. This new program will feature a variety of diversity-related events throughout spring 2019. The first event this semester, "Why Diversity and Place Matter," will take place on Feb. 19 at 12:30 p.m. in the Student Conference Center. Jie Wu, director of research management at the Kinder Institute for Urban Research at Rice University, will share key statistics, maps, and interesting findings from various studies to help students advance their understanding of urban disparity issues.
"By attending this presentation, the audience will learn about how Houston has become the most diverse place in America, how its neighborhoods are increasingly economically polarized, and how segregation hurts social mobility," Wu said.
The Diversity Series at LSC-Kingwood will moderate and generate thought-provoking conversations into different facets of this important topic as well as on other complicated issues. On April 4, Dr. Arash Javanbahkt will discuss mental health and guns, and later in the month, the Center for the Healing of Racism is scheduled for a presentation.
"In a world that seems so divided right now, the Diversity Series at the college is the perfect opportunity for our communities to understand the importance of inclusivity and unity," said Kristen Johnson, director of Student Diversity and Equity. "We hope that the audience will take advantage of the many cultural experiences Houston has to offer and continue to build intercultural relationships."
For more information on the Diversity Series or on the upcoming presentation, "Why Diversity and Place Matter," email Kristen.A.Johnson@LoneStar.edu.
Register now for credit classes online through myLoneStar. Classes are offered days, evenings, or weekends in traditional, online and hybrid formats. For more information or to register online, visit www.lonestar.edu/registration. For general information about Lone Star College-Kingwood, call 281.312.1600 or visit http://lonestar.edu/kingwood.
Lone Star College offers high-quality, low-cost academic transfer and career training education to 99,000 students each semester. LSC is training tomorrow's workforce today and redefining the community college experience to support student success. Stephen C. Head, Ph.D., serves as chancellor of LSC, the largest institution of higher education in the Houston area with an annual economic impact of nearly $3 billion. LSC consists of six colleges, eight centers, two university centers, Lone Star Corporate College and LSC-Online. To learn more, visit LoneStar.edu.
###