Resources for Faculty
Faculty Toolbox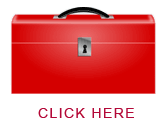 Tools and guides for online teaching success

• Faculty Toolbox
Instructional Design Services
Instructional designers are located at each campus, ready to assist faculty with online course development, conversion of face-to-face courses to hybrid or fully online courses and a variety of other specialized, one-on-one strategies.

• Faculty Welcome Packet
• Meet Your Designer
• What can an Instructional Designer Do for You?

Faculty Technology Support Services
A team of support personnel is available to assist faculty with technical issues such as password reset and login issues - 24 hours a day, 7 days a week by phone or email at lonestar.edu/lsc-online.

• Report an Issue to Service Desk
• Phone: 1-866-614-5014
• Email: online@lonestar.edu
Virtual Teaching Assistance Center
The Virtual Teaching Assistance Center (VTAC) is an online space for faculty to gain access to training, resources, and just-in-time support. Faculty can utilize the Live Chat function from the Support tab within their online course. View a full list of technologies we support.
Faculty Certification
LSC-Online provides an Online Teaching Certification Course to educate faculty on basic navigation and online teaching strategies for the current learning management system (LMS). Completion of this course is supported system-wide and required before a faculty member teaches an online or hybrid class for the LSCS.
Registration for the Online Teaching Certification
Phase 1 of the new program will be available during the Spring 2016 semester.
(The Temporary Emergency Online Teaching Certification will remain available for any faculty who are new to teaching online.)
Please contact Eric Nathan - Eric.J.Nathan@lonestar.edu with any questions.
View Certification Requirements
Software Resources for Faculty
D2L Capture is a tool for creating and publishing rich media directly from classrooms across the LSCS and is being used for recording classroom presentations, as a supplement of key concepts, and to provide targeted study aids.
Respondus is a software tool for creating and managing exams for printing to paper or publishing directly to an online course.
Respondus LockDown Browser is a customized browser that increases the security of online assessments in the learning management system.
Softchalk LessonBuilder is a powerful web lesson editor that lets you easily create engaging, interactive lessons for your online class.
Studymate is an authoring tool that allows you to create Flash-based activities and games using simple templates that can be published directly to your online course.