Continuum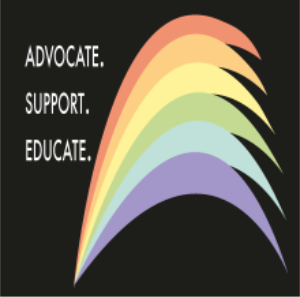 The purposes of this organization shall be to foster a supportive community for individuals who identify as a member of the lesbian, gay, bisexual, transgender, queer, questioning, and ally (LGBTQAA) community; provide educational programming for LSC-Montgomery regarding issues prevalent within the LGBTQQA community; and advocate for the LGBTQQA community at LSC-Montgomery.
Meetings & Events
Meetings are held on Wednesdays at 3:30 p.m. in G-106. The first meeting of the Fall 2018 semester will be on 9/5/2018.
Connect
E-mail: continuum@lonestar.edu
Facebook: facebook.com/pages/Continuum/461520777252283
Twitter: @continuumLGBTQ
Your Advisors
Simone Andrade

I teach developmental and credit English and have done so at LSC-Montgomery since August 2009. I chose to co-advise Continuum because I truly love people and am passionate about equality. I am thrilled I have opportunities to help provide a nurturing environment for the LGBTQ Community and their allies.

Simone.D.Andrade@lonestar.edu | 936.271.6189 | G-121-I

Michele Richey

I am a professor of sociology and have been here at LSC-Montgomery since Fall 2012. As a member of the LGBT community, I know how important awareness and community are and hope to be able to help students here at LSC-Montgomery feel visible and included.

Michele.Richey@lonestar.edu | 936.273.7327 | G-121-K

Haley Stoner

I have taught developmental and credit English at Lone Star College Montgomery since 2008. I am excited to sponsor Continuum in its efforts to support inclusivity and encouragement for our local LGBTQ community and its allies. It is important to me that all students feel comfortable and proud to be themselves as we build a more just and loving society.

Haley.K.Stoner@lonestar.edu | 936.271.2439
Questions?