Continuum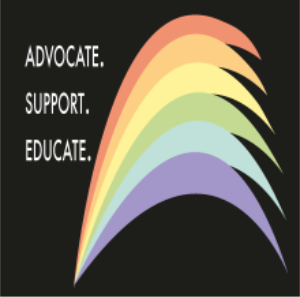 The purposes of this organization shall be to foster a supportive community for individuals who identify as a member of the lesbian, gay, bisexual, transgender, queer, questioning, and ally (LGBTQAA) community; provide educational programming for LSC-Montgomery regarding issues prevalent within the LGBTQQA community; and advocate for the LGBTQQA community at LSC-Montgomery.
Meetings & Events
Meetings are held on Wednesdays at 3 p.m. in G-106.
2016-17 Events
National Coming Out Day Celebrations - October 11
Transgender Awareness Week Programs - November 14-20
National Day of Silence Programs - April 21
Connect
Text Messages: For text reminders: text @continu to 81010
E-mail: continuum@lonestar.edu
Facebook: https://www.facebook.com/pages/Continuum/461520777252283
Your Advisors

Michele Richey
I am a professor of sociology and have been here at LSC-Montgomery since Fall 2012.  As a member of the LGBT community, I know how important awareness and community are and hope to be able to help students here at LSC-Montgomery feel visible and included.
michele.richey@lonestar.edu

Simone Andrade
(Advisor)
I teach developmental and credit English and have done so at LSC-Montgomery since August 2009. I chose to co-advise Continuum because I truly love people and am passionate about equality. I am thrilled I have opportunities to help provide a nurturing environment for the LGBTQ Community and their allies.

simone.d.andrade@lonestar.edu
Questions?