Short-Term Enrollment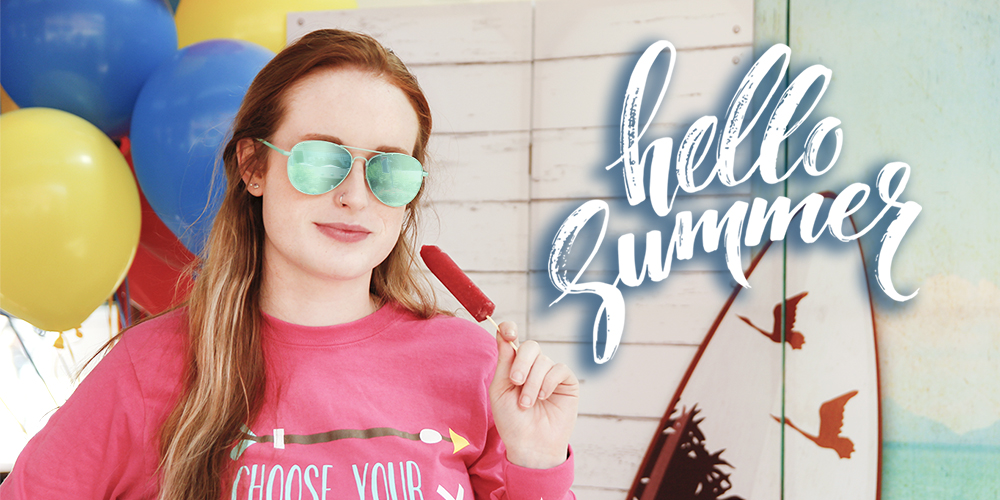 University Students
If you are a student from another university or institution of higher education, we are excited you have chosen to take transfer courses with us! Lone Star College offers a variety of courses and flexible semester options to meet students' academic goals. The Enrollment Checklist below lists steps to make your short-term enrollment process as easy as possible.
Summer 2018
Registration for Summer 2018 opens March 5, 2018.
Summer I Session: June 4 - July 10
Summer II Session: July 12 - August 19
New Students
If this is your first time taking classes at Lone Star College and you are interested in starting with a summer class, start your application proccess. Remember to enroll as soon as you can to get the teachers you want because classes are limited.
Make the Most Out of Your Summer!
This summer, we've got you covered at Lone Star College-Montgomery! Our classes are affordable and convenient. Did you know you can take summer classes at Lone Star College and have the credits transfered to your university?
Enrollment Checklist
Here is a checklist to help you get-in, get-out while saving you time and money.
Step 1: Apply for Admission
Complete the online admissions application. You can apply any time with no application fee.
Step 2: Request an Official Transcript
Confirm with your home institution that credit for LSC courses are transferable back to the institution. Official PDF Transcripts can be emailed directly from the college or university to: StudentRecords@LoneStar.edu or request official transcript(s) to be sent to:
Lone Star College Student Records
20515 SH 249 - UP1104
Houston, Texas 77070
Step 3: Placement Testing
Transfer students who are TSI Complete or Exempt are not required to take the TSI Assessment, but will need to submit appropriate documentation for verification. If you are not TSI Complete or Exempt, you are required to complete the TSI Assessment.
Step 4: Bacterial Meningitis Vaccination Compliance
All incoming students must comply with the bacterial meningitis vaccination requirement unless they are exempt.
Step 5: Meet with an Advisor
Make sure and check with your home university advisor prior to registering for classes at Lone Star College to ensure that the course being taken will count towards the program requirements.
Transfer students are not required to complete New Student Orientation, but may find meeting with an academic advisor beneficial to help ensure the pre-requisites are met when completing course registration. Lone Star College academic advisors have resources, transfer tools and tips available to assist you in determining which courses will transfer to your college or university.
Questions? Contact an advisor.
936.273.7236
mc.advising@lonestar.edu
3200 College Park Drive
Building C • Conroe, TX 77384
Admissions & Enrollment Services Hours of Operation
| | |
| --- | --- |
| Monday - Tuesday | 8 a.m. - 6:30 p.m. |
| Wednesday-Thursday | 8 a.m. - 5 p.m. |
| Friday | 9 a.m. - 4:30 p.m. |
| Saturday | 9 a.m. - 1 p.m. |
| Sunday | Closed |
All Lone Star College campuses will be closed for Spring Break, March 12-18, 2018. Campus hours will resume to normal operating hours Monday, March 19.
Step 6: Register for Class
Once you have been advised and cleared to register, start searching for open courses using myLonestar. You may register for classes online or in person with a Student Services staff member. Need help? Contact Student Services for further information and assistance
Common Service Indicators/Holds
Transient students will need to come on campus to bypass online holds. To bypass new student orientation, TSI testing, and First Time In College course work for new students please send your university transcripts to the address or email listed above in Step 2.
Bacterial Meningitis – Learn how to meet the Bacterial Meningitis requirement.
Student Success Hold – Designed for First Time In College (FTIC) students. Please contact the Advising Office if you are currently attending another college/university.
New Student Orientation – For First Time in College (FTIC) students. Please contact the Advising Office if you are currently attending another college/university.
Summer Enrollment Guidelines
Courses are available on a first-come, first-served basis.
Students may only register for one mini-mester course per session.
A total of 15 credit hours may be taken during summer.
You are responsible for requesting a transcript from Lone Star College to be sent to your home institution.
Have Questions?
Have questions or need additional assistance? Contact Lauren Cash at Lauren.Cash@lonestar.edu for more information.