The New Mathways Project
Did you test into developmental math? Did you know there is a way you can complete your developmental math course AND a math course for credit in a single year?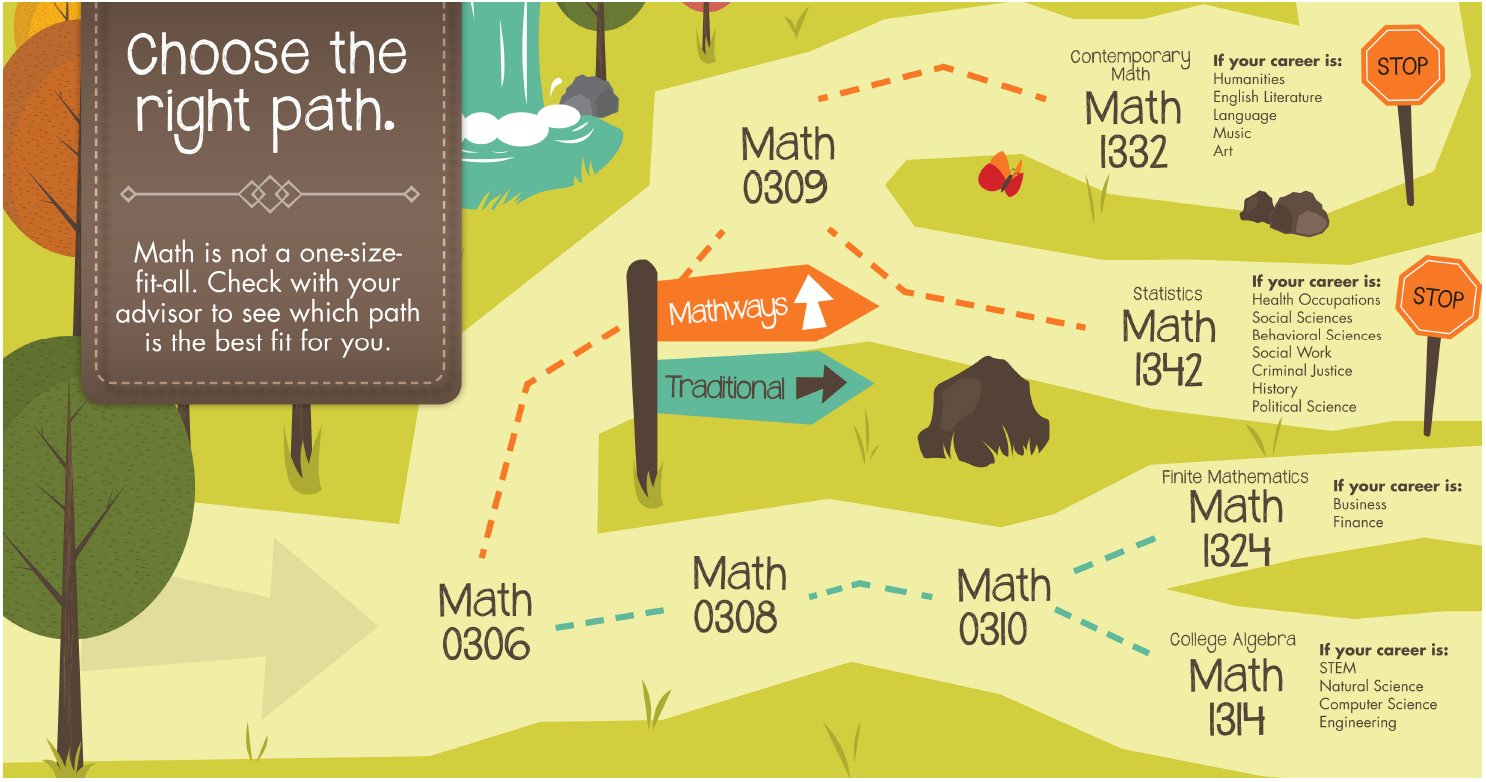 The New Mathways Project (NMP) is acceleration that allows students to complete a college-level math course more quickly than in the traditional developmental math sequence. In addition, it is multiple pathways with relevant and challenging mathematics content aligned to specific fields of study.
Keep looking through this website to find out more, and take the time to check in with an advisor or counselor to make sure you're on the right path.