The New Mathways Project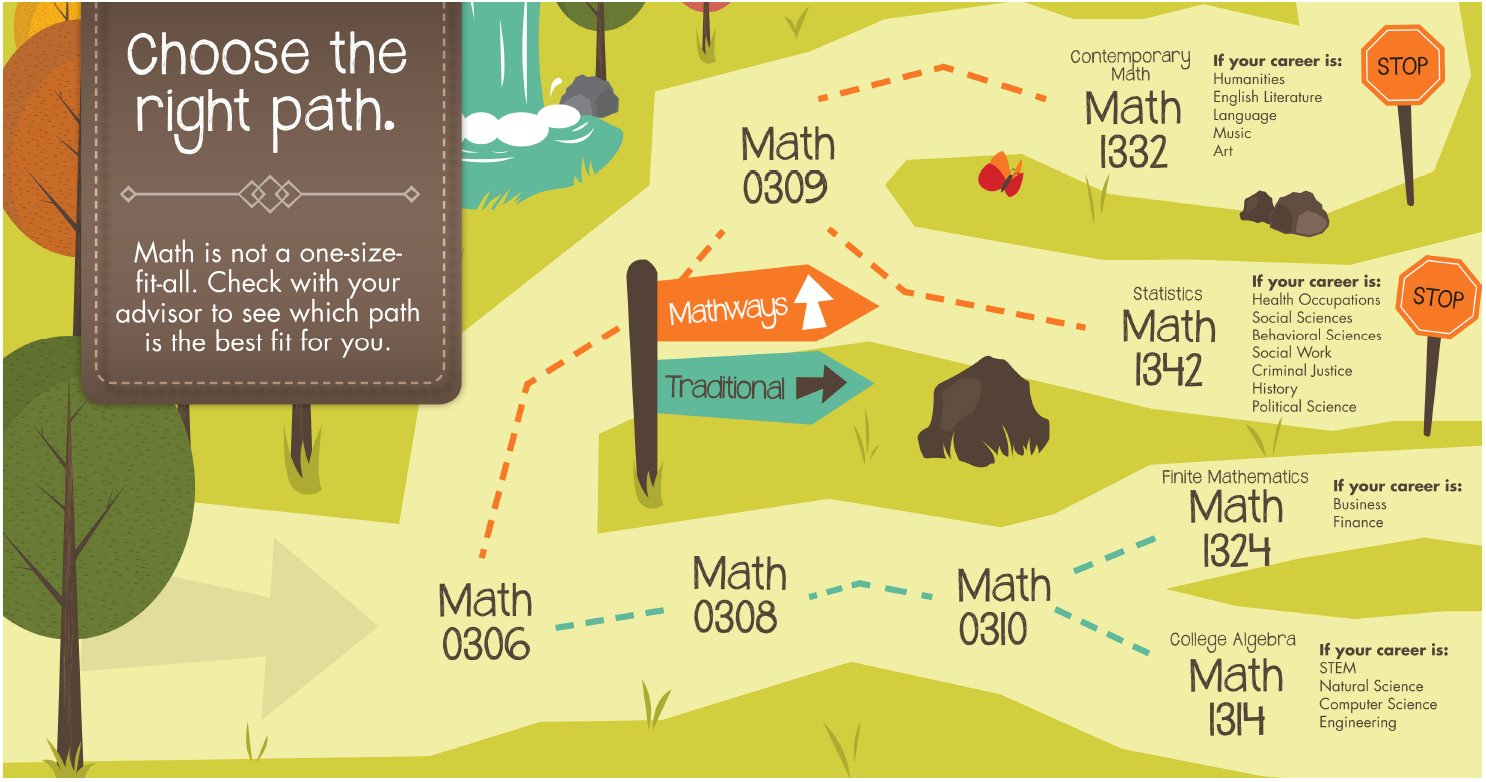 The New Mathways Project (NMP) 
The New Mathways Project (NMP) is a systemic approach to improving student success and completion through implementation of processes, strategies, and structures built around three accelerated mathematics pathways and a supporting student success course. Our work is based on four fundamental principles:
Multiple pathways with relevant and challenging mathematics content aligned to specific fields of study.
Acceleration that allows students to complete a college-level math course more quickly than in the traditional developmental math sequence.
Intentional use of strategies to help students develop skills as learners.
Curriculum design and pedagogy based on proven practice.