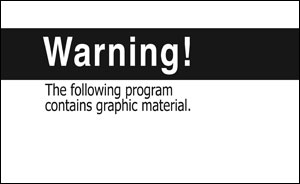 HOUSTON (July 29, 2009) – Warning! The following article contains graphic material.

Did that opening sentence get your attention? It was designed to. The ability to communicate ideas effectively is an art and considered a bankable skill for any career. Learn to present your story in a dynamic way by earning a degree in the field of visual communication at Lone Star College-Kingwood. It's easy to get started.
An associate of arts degree in Visual Communication has five tracks:
Graphic Design—combine graphics, images and typography to create logos, posters, and other publications for print and the Web. Students start by taking ARTC 1317 Design Comm. I (using Adobe Illustrator) or ARTC 1302 Digital Imaging I (using Adobe Photoshop).
Multimedia—add sound and animations to create interactive experiences on CDs, DVDs, kiosks and the web. Students begin by taking IMED 1301 Introduction to Multimedia.
Web Design—learn to design functional and compelling Web pages online at home. Whether you are a beginner or simply want to enhance your existing skills, these classes provide an overview of Web design from writing code to working with clients. Students begin by taking IMED 1316 Web Design I (using XHTML & Dreamweaver).
Video and Post Production—tell a story in film, video, or on the web using video clips, animation, and audio. Students begin by taking ARTV 1351 Digital Video (using AvidXpress).
3-D animation—fuse art with computer technology to bring your concepts to the world. Students begin by taking ARTV 1345 3d Modeling & Rendering (using 3ds Max).
Most entry level classes have no prerequisites. ARTC 1317 Design Comm. I, ARTC 1302 Digital Imaging I and Introduction to Multimedia are required for all tracks. To learn more about an exciting career in visual communication, visit www.kwctechnology.com or call Donna Monteferante Johnson, visual communication lead faculty, at 281.312.1426 (email monteforante@lonestar.edu).
Register now for fall credit classes (Aug. 24-Dec. 13) in one of three ways: phone, online or on campus. Classes are offered days, evenings, or weekends in traditional, Internet, video, TV and independent study formats. Current students can register by telephone at 281-519-6625. Former and current students can register online at LoneStar.edu/registration.
For general information about Lone Star College-Kingwood, call 281-312-1600 or visit our Web site at LoneStar.edu/Kingwood.
LoneStar CollegeSystem consists of five colleges, including Cy-Fair, Kingwood, Montgomery, North Harris, and Tomball, six centers and the Lone Star College-University Center. With over 50,000 students, it is the largest college system in the Houston area, and third largest community college district in Texas. To learn more, visit LoneStar.edu.