Lone Star College System is enrolling veterans in record numbers, due in part to the new Post 9/11 GI Bill.
The Post 9/11 GI Bill – it's called Chapter 33 – went into effect Aug. 1 and LSCS has nearly 40 percent more veterans enrolled in the system's colleges than it did in the spring.
"The number has increased substantially," said Contessa Scroggins, veteran services program coordinator.
In the spring, LSCS had enrolled fewer than 1,000 veterans in its colleges – 935 to be exact. With a preliminary count for this fall 2009, the system has already seen 1,290 vets enrolled, which represents an increase of 37.9 percent.
"This is preliminary," Scroggins said. "All the veterans haven't been completely accounted for yet."
The Post 9/11 GI Bill has provided for this burst of applications, Scroggins said, partly because of the new level of coverage offered to the veterans and at Lone Star College, because of what LSCS was able to do to provide an additional level of service to the veterans.
At LSCS, a pending financial aid award for tuition is issued on the student's record to enable the vet to go ahead and get started by enrolling in classes while waiting for his or her tuition payment from the Department of Veterans Affairs, Scroggins explained. That way, the veteran doesn't have to pay for anything up front.
"At LSCS we chose to issue the pending tuition award in order to assist the students and remove the burden of paying for tuition up front," she said.
That process obviously makes it much easier for the veterans.
According to the VA, the Post 9/11 GI Bill provides support for members of the U.S. armed forces for education and monthly expenses for those vets who have served at least 90 aggregate days on active duty after Sept. 10, 2001, or individuals discharged with a service-connected disability after 30 days. The veterans must have received an honorable discharge.
The Post 9/11 GI Bill support began on Aug. 1 and the level of support depends on the state in which the person lives and the degree of study the person is pursuing. The state of Texas provides the highest level of support.
Philip Boxley, a student at LSC-Kingwood who is an U.S. Army veteran, says the benefits offered through t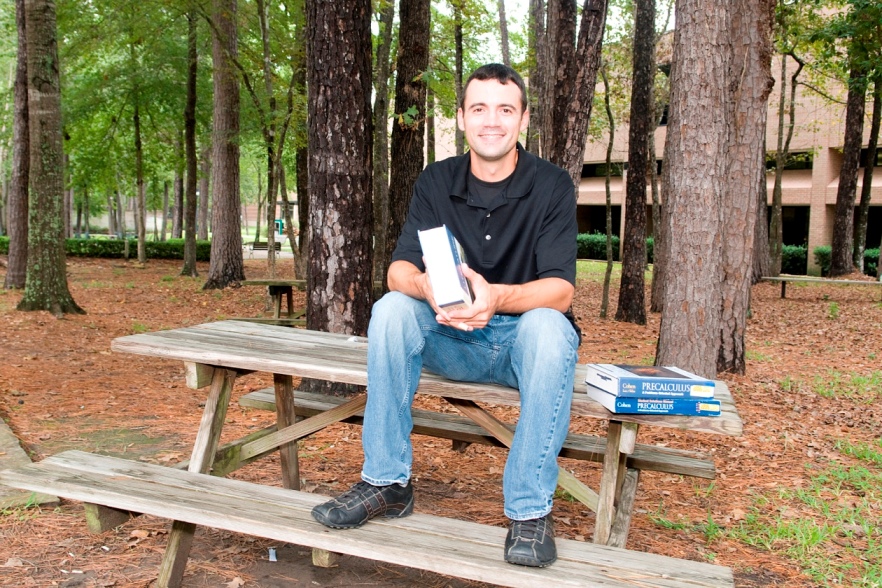 he new Post 9/11 GI Bill are great.
"This new Chapter 33 GI Bill is amazing," Boxley said.
He indicated that he is talking up the new benefits of the bill to friends that are still in the army.
"A lot of times, what keeps the veterans from getting out and going to college is worrying about being able to take care of the bills … taking care of their family," Boxley said. "Under this plan, you don't have to worry about fees or tuition. And it even has a housing allowance."
Boxley, from Humble, joined the army about a month after high school and served eight years, with an overseas tour in Germany and three tours in Iraq.
He served in a scout unit in Iraq and worked with radio communications and satellites. He ended up as an army communications and electronics manager, he said, and he is now pursuing undergraduate studies at LSC-Kingwood. Next, he will pursue a major in civil engineering.
"I don't know what they could have done better," Boxley said of the bill and the benefits. "It's just excellent."
Scroggins said she doesn't know what the count will be at LSCS when the veteran total for fall 2009 is complete, but for now, she said "we'll be adding more."
Lone Star College System consists of five colleges including LSC-CyFair, LSC-Kingwood, LSC-Montgomery, LSC-North Harris, and LSC-Tomball, six centers, LSC-University Center, LSC-University Park, Lone Star Corporate College, and LSC-Online. With more than 58,000 students in credit classes this fall, LSCS is the largest institution of higher education in the Houston area and third largest community college system in Texas. To learn more visit LoneStar.edu.
###