HOUSTON (Nov. 18, 2009) – The Lone Star College-Kingwood dance program is proud to present Inspirations, a fall dance concert, on Wednesday, Dec. 2, 7:30 p.m. in the SFA Performing Arts Theatre on campus.
Inspirations will be an exciting show because of the debut of the dance department's newly formed LSC-Kingwood dance ensemble. The student ensemble was created this semester to support dance students in their creation of original choreography as well as to serve in community outreach projects involving dance. The student-choreographed pieces in the concert were selected for the program through an audition process. Co-advisors and adjunct dance faculty, Tiffany Nirider and Trish King, have worked with the student choreographers during the semester, providing feedback and support during the creative and rehearsal processes.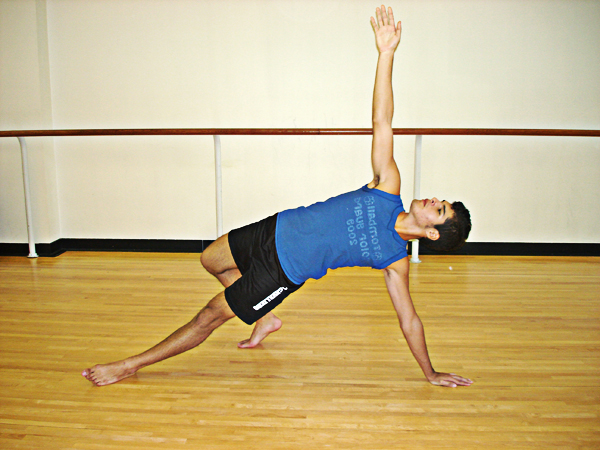 "We are so thrilled for the students who will be presenting their work," said Nirider. "They have worked very hard during the semester and have intriguing pieces to share. We are proud of the work they have produced."
Students presenting works in the concert include Erin Burcham, Gina Butler, Michael Cortes, Tiffanie Cano, Tiffany Dreyer, Alina Haryazha and Renee Picon.
In addition to the student pieces, the concert will include contemporary choreography by Nirider and King. Nirider's works include Drifters, a piece sparked by images of isolation; Disposable U, a statement about waste and the disposability of many aspects of life in modern-day society; and finally, Stirring Required, a duet among two people drawn to one another and yet divided. King will present Contact, an exploration of the beautifully expressive capacity of hand movements, and Weave, a structured improvisation exploring layers of complexity and possibility.
Several guest artists will also present their work. They include LSC-Kingwood Tai Chi students, taught by adjunct instructor Elizabeth Lehmann; Kingwood Jazz and Company ballroom dancers, Kevin Camarata II and partner Elaine Rivera; and Blanca Martinez. Martinez was a prima ballerina in Mexico City with Ballet Classico, the national ballet company of Mexico.
The evening's program will be a nice mix of movement genres displaying a wide range of ideas and emotions. "The concert is the culmination of a wonderful semester of creativity, exploration and refinement of technique," added King. "We are excited to welcome the audience to an evening of such diverse works. We are pleased to include artists from the surrounding community in our program and feel that it creates a great network of sharing, allowing LSC-Kingwood dance students to witness firsthand what is happening in the world of dance outside of the college."
Tickets for the concert are $5 general admission and will be available at the door. For more information, call 281.312.1532.
Register now spring 2010 credit classes in one of three ways: phone, online or on campus. Classes are offered days, evenings, or weekends in traditional, Internet, video, TV and independent study formats. Current students can register by telephone at 281-519-6625. Former and current students can register online at Kingwood.LoneStar.edu/registration. For general information about Lone Star College-Kingwood, call 281-312-1600.