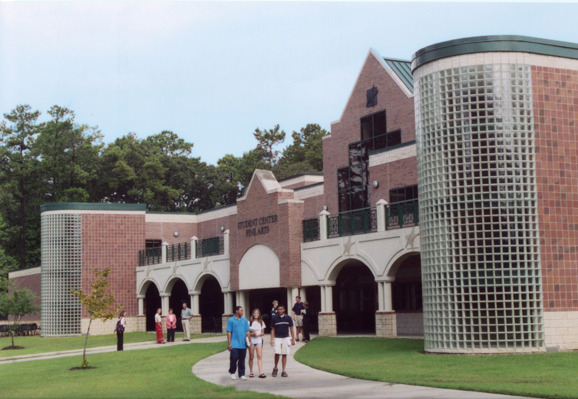 HOUSTON (Dec. 8, 2009) – With fall semester almost over and the winter mini-terms starting in a few weeks, current or future students can begin registering for Spring 2010 classes at Lone Star College-Kingwood.
Registration for the 16-week spring semester will end on Jan. 16 and classes will start on Jan 19. Courses are designed to fit a broad range of academic goals toward certificates, associate's degrees or university transfer.
Credit courses offered for the 2010 spring semester include: Accounting, Business/Management/Marketing, Cosmetology, Dental Hygiene, Education, Government, Health Information Technology, Interpreter Training Technology, and foreign languages, Nursing, Occupational Therapy Assistant, Respiratory Care and Sociology. Continuing Education classes offered consist of: Business courses, ComputerFundamentals, Digital Photography, English as a Second Language, Family Wellness and Personal Growth, Office Accounting, Professional Cake Decorating, Retail Associate, Welding and more.
To assure the best selection, students are encouraged to register as early as possible. Students must enroll before the first class meets.
Register now for spring 2010 credit classes in one of three ways: phone, online or on campus. Classes are offered days, evenings, or weekends in traditional, Internet, video, TV and independent study formats. Current students can register by telephone at 281-519-6625. Former and current students can register online at www.LoneStar.edu/registration
For general information about Lone Star College-Kingwood, call 281-312-1600.