Scholarship essay winner Christina Mevs found Lone Star College-CyFair to be, not only her opportunity to start over, but a second home.
"The absolute compassion of this community college and its entire staff has encouraged an insecure teenager who didn't know her place in this world to believe in herself again," wrote Mevs. "Lone Star College-CyFair has intelligent and caring professors, challenging and relevant course selections, and a staff who truly cares about their students' success."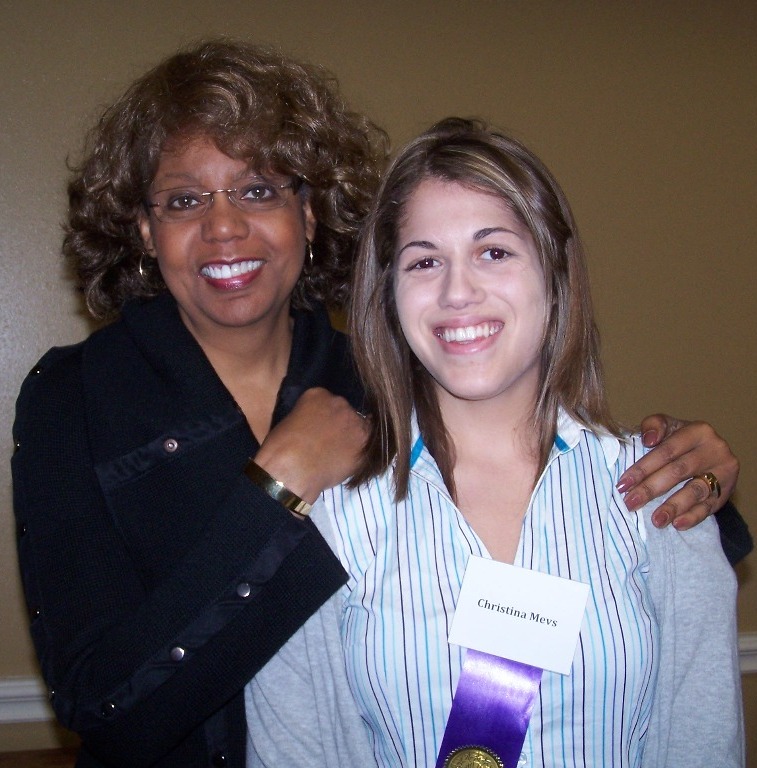 Mevs, one of five essay winners across LSCS, earned a $1,000 scholarship for her essay on "How My Community College Experience Has Influenced My Life." The other essay winners are LSC-Kingwood's Sonia Parga, LSC-Montgomery's Lori Mendel, LSC-North Harris's Richard Tovar, LSC-North Harris and LSC-Tomball's Gabriel Culver.
All five students recently shared their personal stories with more than 150 donors, community partners and college employees in attendance at the 17th Annual Lone Star College Foundation Chancellor's Breakfast held Jan. 27 at Shirley Acres.
Mevs' story begins with a debilitating condition that forced her to postpone her academic career for several years. As a high school senior, she suffered a concussion during an athletic event and was diagnosed with post-concussive syndrome. Symptoms include constant headaches, severe loss of short term memory, and personality changes. In her essay, she wrote that a once vibrant, patient, and outgoing teen-ager in the top 15 percent of her class found herself losing interest in school and grades falling as well as depressed, pessimistic and defensive.
She enrolled in a four-year university, but "to put it mildly, it was a nightmare … I honestly was not ready to lead a life on my own." Mevs headed home, spent a year recuperating and realizing school was still important for her future, she started over at LSC-CyFair. Mevs wrote she knew in her first semester that her preconceived notions of community college were wrong.
"I felt so relatable to my professors, and always felt comfortable coming to them if I had a problem … I love being involved on campus and feel like I can make an impact on campus," said Mevs, who is studying political science. "This school has saved my life. I know I still have limitations, but I see a future again."
For information on LSC-CyFair programs, go to LoneStar.edu. For information on the LSC Foundation, go to LoneStar.edu/Foundation.